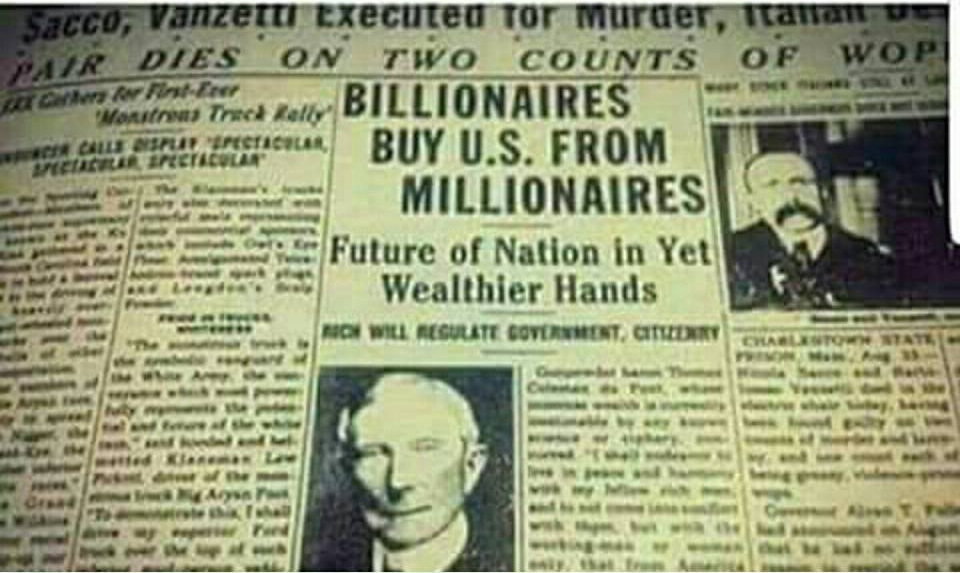 This may also be "fake" news, but it is no more fake than what is on television.
Ever since the founding of the Federal Reserve System in the United States, it can be perceived that in essence, the major banks own the government and the nation, since they have total control of the money supply and the economy. These banks also control most international corporations, and those include media corporations. So how could Americans believe that media could function apart from the interests of the banks?
And while the media does indeed obey the will of the international corporations, the government is just another corporation, concealed behind the pretense of an official capacity. But political news is a little different, and the media complies with government in a different manner.
However Americans should have never imagined that the corporations the bankers own, the media which the bankers own, and the government which the bankers control, would not in one way or another be leveraged in the interests of the bankers themselves. That alone is incredibly naive.
Among the videos below are an excerpt from a 1975 Congressional hearing showing that the CIA had admitted planting propaganda "news" articles in mainstream news media, and would not completely divulge the facts. Another shows that Anderson Cooper, trusted by many CNN viewers, was an intern with the CIA and would not admit or deny whether the CIA was still feeding "news" to the televisions news networks. He is also a sexual deviant who should not be trusted under any circumstances. The third video is a longer expose of news media which reveals both corporate and government control of what Americans perceive as "news".
All of this is especially appropriate today, as the mainstream "news" media complains about two serious issues: the idea that Russia manipulated the recent election in America, by which it seeks to instigate public opinion towards war, and the #Pizzagate scandal, for which it seeks to continue to cover up the massive pedophilia rings in high levels of society.

Follow the links below each video for sources and download links.
CIA Admits "News" Manipulation - 1975, Operation Mockingbird
Anderson Cooper Admits Working for the CIA