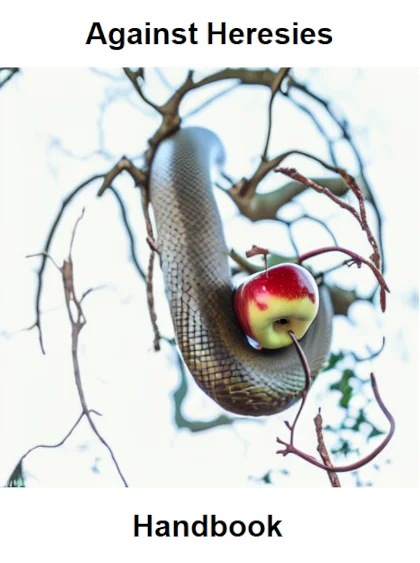 A friend has created a Christian Identity: Handbook Against Heresies which seeks to compile and explain from Scripture a collection of basic Christian concepts which is meant to be a quick witness to help address and combat basic heresies and misunderstandings. This may also serve as a good primer for those wanting an overview of our general Christian Identity professions.

The Handbook was updated and a new copy posted August 29th, 2023. We expect this to happen periodically.
Download the PDF handbook here. There is also a clean version formatted for printing without any underlined cross-references and no highlighting. Another version without highlighting removes all background color from the text, but it has underlined cross-references. here you may also download the clean version, or the version without highlighting.