This page is an index page to various Hebrew-English resources posted here at Christogenea and elsewhere.
Christogenea Internet Radio
---
There is now a completely new schedule with different programs for each stream every day. Click here for Radio info. Last update: March 12th, 2017
Click here for Radio Aryan.
Click here for our test stream:Christogenea Reserve Radio. This stream will usually be down, but in the future we may use it for special purposes.
Christogenea for Android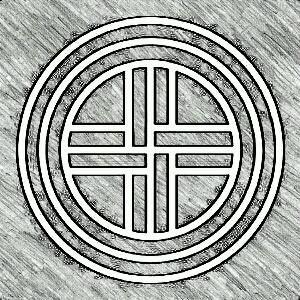 We now have an Android app which makes it easy to listen to our internet radio stations. It is now available at the Google Play Store. NOTE: Google reports that the app requires Android version 2.3 or higher. For a file which you can download and install on an android phone CLICK HERE. For a file which can be installed on a Kindle device CLICK HERE.
"If my people, which are called by my name, shall humble themselves, and pray, and seek my face, and turn from their wicked ways; then will I hear from heaven, and will forgive their sin, and will heal their land." - 2 Chronicles 7:14
Christogenea Books: Visit our page at Lulu.com.

Donate with Bitcoin:

Bitcoin Wallet: 1Fjx3gXfFWb8tKSCHqWohqCuAioEJdGNxc

Donate Here:

Today's Christogenea Internet Radio Schedule
Stream 1: Apocalypse? How? Stream 2: Hebrews Parts 7-12 Stream 3: Christian Expectations Stream 4: Protocols of Satan parts 19-24