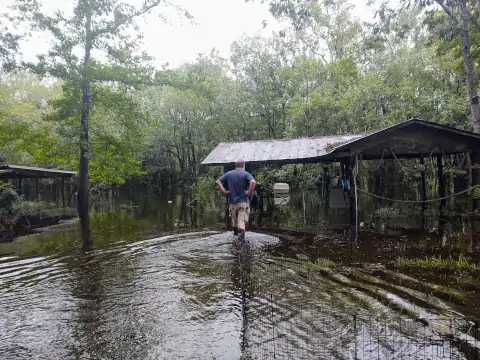 While we suffered no damage from the recent Hurricane Sally, heavy flooding on the rivers here in Bay County, Florida has forced us to move everything that will move, and to leave home for awhile for fear of being stranded and probably also suffering the loss of our vehicle.
The initial projection was that the water level would rise 8 feet above what is seen in the photo here. That has now been revised down to 5 feet. With the anticipated runoff from heavy rains to the north the rivers are expected to remain flooded for a week. 
Needless to say, this did not leave me with any time to prepare a podcast, so we are taking the weekend off. Yahweh God be willing, I hope to be back to work next week.      
I will be on the Christogenea Voice Chat for awhile this evening, from around 8:00 PM Eastern time.