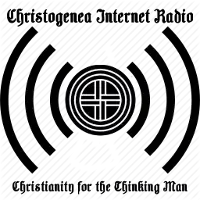 Click HERE listen to our streams.
---
There is now a completely new schedule with different programs for each stream every day. Click here for Radio info. Last update: January 15th, 2023
Click here for Radio Albion.
---
Commentaries and Podcasts
"If my people, which are called by my name, shall humble themselves, and pray, and seek my face, and turn from their wicked ways; then will I hear from heaven, and will forgive their sin, and will heal their land." - 2 Chronicles 7:14
| | | |
| --- | --- | --- |
| Christogenea Books: Visit our page at Christogenea.com. | Donate with Bitcoin: | Donate with Monero XMR: |
Support Christogenea and William Finck through CashApp
or see our Contact page for a mailing address and other ways to support Christogenea.
---
Now Playing on Christogenea Internet Radio:
Stream 1: William Finck - On the Epistles of John, Part 8: The Discerning of Spirits; Stream 2: ChrSat20180127 - Excerpt Jesus not a Jew; Stream 3: William Finck - On the Song of Songs: Part 3, the Conclusion (Two Seedline is Biblical Truth); Stream 4: William Finck - Christianity in the Old Testament, Part 2, a presentation and commentary on Bertrand Comparet's Sermon.