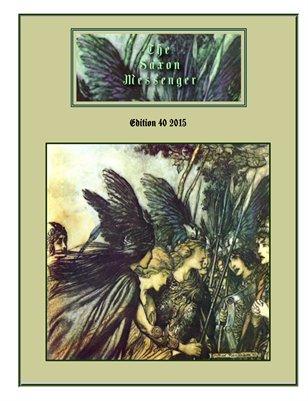 Get your copy of the latest issue of The Saxon Messenger, an online PDF magazine and a project of Christogenea.

The Saxon Messenger website is scheduled to be updated and will not be revised. Click the PDF icon to download the magazine. Share it with everyone that you can!
This month's Saxon Messenger features Unity and Divisions, White Nationalist Cognitive Dissonance and The Prophecy of Amos, Part 10, all by William Finck, White Genocide Part 1: The Ultimate Curse and Part 2: No Silver Bullet, both by Pastor Mark Downey, three parts of the Greville Janner saga: The Silence of Greville Janner, a Greville Janner Update, and finally, Greville Janner Goes to Court all by F Carr Begbie for The Occidental Observer, the Jez Turner review of Dr Nicholas Kollestrom's Breaking the Spell – The Holocaust: Myth and Reality, The Polio Vaccine: A Global Scourge by R. Gale and Dr. G. Null, and more.