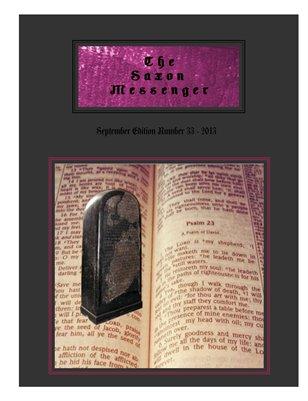 Get your copy of the latest issue of The Saxon Messenger, an online PDF magazine and a project of Christogenea.

Visit the site at SaxonMessenger.org or click the PDF icon to download the magazine. Share it with everyone that you can!
This month's Saxon Messenger features Prove All Things and The Prophecy of Amos, Part 3, by William Finck, The Holocaust™ - Organized Jewry's Psychological Weapon Against Westerners, Particularly Americans by James L. Miller, PhD, and Brave Jew World by Luke O'Farrell, a 2008 article worth another look.