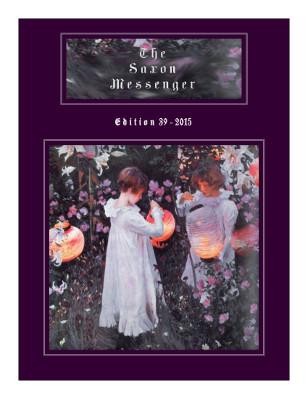 Get your copy of the latest issue of The Saxon Messenger, an online PDF magazine and a project of Christogenea.

The Saxon Messenger website is scheduled to be updated and will not be revised. Click the PDF icon to download the magazine. Share it with everyone that you can!
This month's Saxon Messenger features Bible? Or Bureaucracy?, and The Prophecy of Amos, Part 9, by William Finck, Race Mixing is Not Christian by Pastor Mark Downey, Return of the Jewish Protected Minority in Europe by Andrew Joyce at the The Occidental Observer, Two White Guys, Caldwell and Jorgenson, Conquer El Capitan by Kevin MacDonald of The Occidental Observer, Betrayed by the PC Cowards: 1400 Girls Abused by Sex Gangs based on an article from the Mail Online, Arthur Topham on the Zionist media's hypocrisy surrounding
Charlie Hebdo, Jez Turner reviews Stephen Goodson on Jan Smuts, and more.