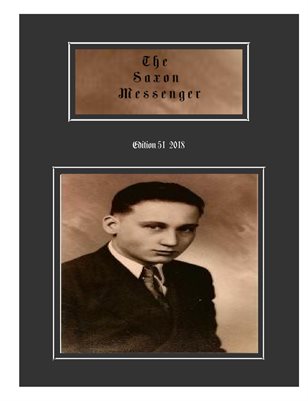 Get your copy of the latest issue of The Saxon Messenger, an online PDF magazine and a project of Christogenea.
This issue was intended for publication in October of 2018, and now it is January. We are still recovering from the effects of Hurricane Michael, and hope to publish our intended December issue soon. We also hope to be back on our somewhat regular schedule with a new and timely issue in March.
This issue of the Saxon Messenger features:

A Eulogy for Clifton Emahiser, Disaster & Death: Why Do We Suffer?, The Role of Faith in a Successful Insurgency, Movement, or Community The Protocols of Satan, Part 8 and The Prophecy of Malachi – Part 4, Preparing the Way of the Lord all by William Finck, 'Twas the Night Before Talmudic Christmas, by Michael Hoffman, and more...


Click here to purchase this issue in print.