Download the podcast here.
Constantly we hear "Is Obama the Anti-Christ?" There has always been such speculation over certain historical figures. People anticipate a personal, singular, evil Anti-Christ to torment us for a period of years before the "end of the world". But does the Bible really tell us of such a person? Here we will have a short examination.

In the entire Bible, the word "antichrist" only appears on five occasions, one of them in the plural, and all of these are in the short epistles of John, at 1 John 2:18, 2:22, 4:3, and at 2 John 7. Here we will see what those passages say in the King James Version of the English Bible.

In the first epistle of John, at 2:18, we read: "Little children, it is the last time: and as ye have heard that antichrist shall come, even now are there many antichrists; whereby we know that it is the last time." So we see that there were many antichrists even at John's time. To wait for a single future Anti-Christ, rather than investigate to find out who it was that John was talking about, Christians are depriving themselves of great understanding. 

Further on in his epistle, at 2:22-23, John states: "Who is a liar but he that denieth that Yahshua is the Christ? He is antichrist, that denieth the Father and the Son. Whosoever denieth the Son, the same hath not the Father", and in the historical context of John's writing, the apostle can only be describing the Jews. In first century Judaea, people who accepted Christ lost their identity as Judaeans ("Jews"), and amalgamated with their fellow Greek and Roman Christians, all becoming "one in Christ". Facilitating this amalgamation, evidently, is the fact that at that time they were all actually alike. The first century historian Flavius Josephus testifies that the only way by which the Judaean men were distinguished from the Greek is by the fact that they were circumcised (Antiquities, 12.5.1). Josephus expressed this idea speaking of men exercising in a gymnasium, where such activity was commonly undertaken in a state of nudity.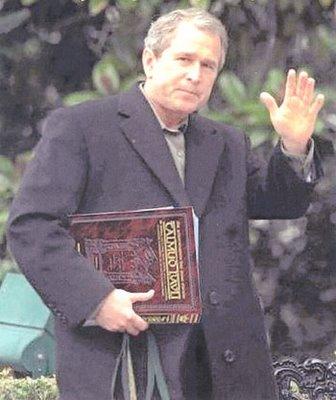 John continues at 4:1-3: "Beloved, believe not every spirit, but try the spirits whether they are of God: because many false prophets are gone out into the world. Hereby know ye the Spirit of God: Every spirit that confesseth that Yahshua Christ is come in the flesh is of God: And every spirit that confesseth not that Yahshua Christ is come in the flesh is not of God: and this is that spirit of antichrist, whereof ye have heard that it should come; and even now already is it in the world." So while Christians await "The Anti-Christ" whom they believe to be some future beastly ruler often depicted with science-fiction quality abilities, the truth is that the antichrists have walked among us for thousands of years already! Many of them today are still called "Jews", and adhere to that same false religion in which they rejected Christ! Their spirits are not from God, but are rather from their own father – the devil (John 8:44). John speaks of them further, at 1 John 5:10: "He that believeth on the Son of God hath witness in himself; he that believeth not God hath made him a liar: because he believeth not the record that God gave of his Son." The Jews, by rejecting Jesus Christ, esteem God to be a liar, while hypocritically claiming to be of God!

In John's 2nd epistle, the apostle reinforces the instruction that those who deny Jesus are the antichrists, at verse 7: "For many deceivers are entered into the world, who confess not that Yahshua Christ is come in the flesh. This is a deceiver and an antichrist." So we see that the Jews are liars, deceivers, and antichrists! In the same epistle, at v. 9: "Whosoever transgresseth, and abideth not in the doctrine of Christ, hath not God. He that abideth in the doctrine of Christ, he hath both the Father and the Son." John proceeds to instruct his readers as to how to treat those who reject Christ, at vv. 10 & 11: "If there come any unto you, and bring not this doctrine, receive him not into your house, neither bid him Godspeed: For he that biddeth him Godspeed is partaker of his evil deeds." To "bid Godspeed" is archaic language meaning simply "to greet". So it is evident that Christians certainly should not keep company with Jews, nor even so much as greet them!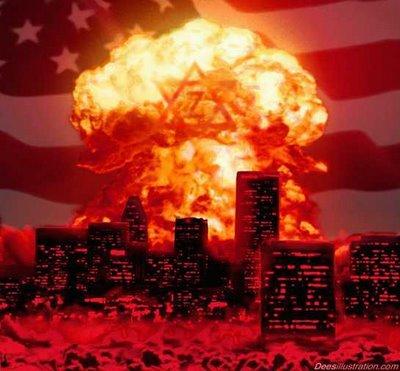 Paul makes a statement similar to 2 John 9-11, while discussing sound Christian doctrine, at 1 Tim. 6:3-5: "If any man teach otherwise, and consent not to wholesome words, even the words of our Lord Jesus Christ, and to the doctrine which is according to godliness; He is proud, knowing nothing, but doting about questions and strifes of words, whereof cometh envy, strife, railings, evil surmisings, Perverse disputings of men of corrupt minds, and destitute of the truth, supposing that gain is godliness: from such withdraw thyself." And so, Christians, if they truly believe their Bibles, must reject Jews, who have themselves been the antichrists all along! Christians must, of course, also reject anyone else who denies the Christ. It is only when we stop accepting evil that we ourselves could ever be healed.
William Finck