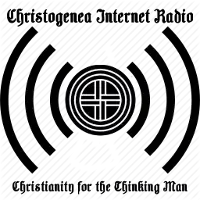 Click HERE listen to our streams.
---
There is now a completely new schedule with different programs for each stream every day. Click here for Radio info. Last update: November 27th, 2019
Click here for Radio Albion.
---
| | | |
| --- | --- | --- |
| Christogenea Books: Visit our page at Christogenea.com. | Donate with Bitcoin: | Donate with Monero XMR: |
Support Christogenea and William Finck through CashApp
or see our Contact page for a mailing address and other ways to support Christogenea.
---

Today's Christogenea Internet Radio Schedule
Stream 1: Non-White Races in Scripture and Prophecy Stream 2: Christianity in the Old Testament and Christian Identity Liturgy in the Book of Odes Stream 3: Ecclesiastes parts 5 to 8 Stream 4: Compromise is not the Path to Righteousness, reviews of Emahiser essays: Diverse Seed Defiles Families, Be Kind to Your Kind, All the Kindreds of the Earth, Who Are the Hunters, Covenant versus Replacement Theology, with Clifton Emahiser; Christian Foundations, and What is a Church, with Dr. Michael Hill.