Christogenea Internet Radio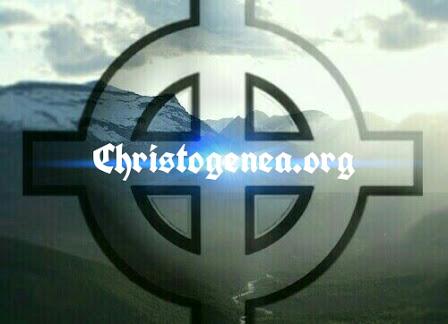 The Coronavirus Pandemic from a Christian Nationalist Perspective.
Here I will offer a summary of what I think are the important aspects of the so-called coronavirus pandemic, and how it had evolved into a scare which has put millions of Americans out of work, and closed hundreds of thousands of small businesses, many of which may indeed be closed forever. Perhaps it did not evolve as a scare, but had been planned that way. I undertook this venture because I am disappointed by the reactions to this supposed pandemic by many so-called Nationalists, who seem to have swallowed the entire mainstream paradigm hook, line and sinker. While the information I offer here shouldn't be new to anyone who has kept themselves apprised of the situation, perhaps I can offer a different perspective which is more relevant to Christian Nationalists. After making my presentation, we will have Dr. Michael Hill, President of the League of the South, to discuss the what we think should be the proper Christian, Southern Nationalist reaction to this pandemic. I apologize in advance for the poor connection during our hour-long conversation.
I have already also written on this subject from a different perspective here: Free Florida Now!
I was watching some of the early coronavirus reports in news media, and back in perhaps mid-February, I also saw the early videos coming out of China showing people who allegedly had the virus dropping dead in the streets. Today, I sincerely believe that those videos were released as purposeful propaganda to instill fear of the virus even into Social Media denizens and dissidents in the West. As soon as coronavirus was said to have exploded in the West, reports of any further spread of the disease from China and most of Asia had completely dissipated, and the Communist model of governance was made to look like a veritable utopia compared to the comparative freedoms (or actually, privileges) which Westerners enjoy. But we cannot trust anything which comes out of China, and we cannot imagine the Chinese to ever be telling us the truth. However as soon as the disease reached our shores, our governments in the West had almost immediately followed the Communist Chinese model of containment.
The first U.S. death attributed to coronavirus was February 29th. The CDC had developed initial test kits in early February which were later deemed inadequate, but the media treated the development as if the kits should have been produced instantly, worked perfectly, and distributed appropriately even before any major outbreaks of the disease. By March 2nd, the media was already making assertions that alleged government failure to quickly devise adequate testing before the virus spread here was responsible for U.S. cases, in spite of the fact that the first reported deaths from the virus were not until January 11th in China, and not until February 2nd outside of China.
To me all of that indicates a purposeful agenda on the part of the media to portray the government as being incompetent when it could never have been effectual in any case, and to exert pressure on the government to respond more drastically than it may have, or even than it should have. The media created an aura of panic by which government was thereby compelled to respond to with a heavy hand. But even that seemed to have already been engineered.
Initial and supposedly scientific models espoused by government health officials in the U.S. and U.K. predicted millions of deaths if nothing was done to mitigate the spread of coronavirus, unless draconian measures which shut down the European and American economies were executed, and unless the shutdown remained in place until pharmaceutical interventions could be implemented, meaning mass vaccinations. One particular model, from the Imperial College in London, was highly influential in causing the shutdowns although it was not officially published until March 16th. It was a primary source for many claims by the media that without locking everyone indoors, an estimated 80% of the American or British populations would be infected by coronavirus, and for claims that if there was no pharmaceutical intervention, as many as 2.7 million people would die in those two countries alone. With government intervention it was estimated that only half that number would die.
I do not agree with Libertarianism, but one such organization, the American Institute for Economic Research has written about the sensational reporting which resulted from the models projected by the Imperial College in the United Kingdom. They have also published an interview with Professor Johan Giesecke, the chief scientist at the European Center for Disease Control and the architect of Sweden's lockdown-free approach to the coronavirus pandemic, and Giesecke soundly rejected the Imperial College findings which all of Britain and America used to justify the lockdowns.
Now the so-called Dr. Anthony Fauci of the American National Institute for Health is warning of another and inevitable round of coronavirus cases in the fall, and also warning against lifting restrictions on travel and business. Fauci has another reason to stay his course, as he has admitted and defended supporting the laboratory in Wuhan, in China, from where the novel coronavirus is said to have originated, with U.S. government research funding. The Imperial College is also sullied, as it has received millions of dollars in grants from Bill Gates, a man who stands to profit greatly from mass vaccination programs. These grants are listed on the Gates Foundation website. The so-called scientist behind the Imperial College models, Neil Ferguson, has also been behind failed virus scares of the past.
Nevertheless, the Imperial College has actually boasted, in a March 26th article, that the Coronavirus pandemic could have caused 40 million deaths if left unchecked, and they will all apparently claim the title as saviors of the world. So in any event, the government can always claim to have been our savior, having done the will of the media and the international corporations which they followed while plunging the West into global communism.
Back in early March, the media drumbeat foreboding coronavirus death and destruction grew louder and louder, and corporate America itself led the way to economic doom for many Americans when it began to shutter its businesses. Disneyland, Walt Disney World and other Disney ventures were all closed due to coronavirus on March 12th. It should also be noted, that Disney owns ABC News, ESPN News, and has several joint ventures with Hearst Communications, a major news media corporation based in New York.
The NBA season was also suspended on March 12th, after one basketball player was tested positive for coronavirus, or at least that is the official story. But the PGA had cancelled its golf season that same day, and so did XFL football and both Major League Soccer and the U.S. Soccer Federation. The Association of Tennis Professionals and the Women's Tennis Association, the governing bodies for both men's and women's professional tennis, also suspended all tournaments that same day. This is no coincidence. The NHL suspended its hockey season March 13th, along with the NCAA college basketball tournament, and Major League Baseball on March 16th. On March 12th the English Premier League decided to keep its soccer season going, and then on March 13th it reversed its decision and suspended its schedule. Other large companies, such as MGM Resorts International, which controls many casinos, also suspended operations this same week, or at least by March 16th.
I am no fan of all of the idolatry of the sports and entertainment industries, but these closures both precipitated and encouraged the forced closures of many small businesses, which will suffer much more greatly because their owners and employees cannot afford to be out-of-work for months.
On March 17th Nordstrom and Macy's closed all of their stores. On March 18th, J. C. Penney and Simon Property Group, the largest owner of shopping malls in the nation, closed all of their malls and other retail properties due to coronavirus. The firm owns and operates nearly 20 major malls in Florida alone, and 209 throughout the United States. On March 19th, Victoria's Secret and Gap Inc., which owns the Gap retail store chains and others such as Old Navy and Banana Republic, closed all of their stores for the same reason, and many other major retailers followed.
After all many major corporations and sports associations had already decided to suspend their operations, on March 13th, the New York Times reported that according to the CDC, "Between 160 million and 214 million people in the United States could be infected over the course of the epidemic, according to a projection that encompasses the range of the four scenarios. That could last months or even over a year, with infections concentrated in shorter periods, staggered across time in different communities, experts said. As many as 200,000 to 1.7 million people could die." Then, even more alarmingly, it continued: "And, the calculations based on the CDC's scenarios suggested, 2.4 million to 21 million people in the United States could require hospitalization, potentially crushing the nation's medical system, which has only about 925,000 staffed hospital beds. Fewer than a tenth of those are for people who are critically ill."
Accordingly, and evidently based on the same faulty data, on March 13th, 2020, Donald Trump declared a national state of emergency due to the virus. Corporate America already led the way. Donald Trump was only following along. On that same day, March 13th, I wrote an article on Christogenea asserting that the hype is a hoax, which I included in a podcast, and I stand by that article today. In fact, by now, May 1st, 2020, I am fully vindicated, but of course, I never expected anyone to listen to me.
Following the declaration by Trump, every American State moved to place severe restrictions on businesses. Most big corporations were already closed, so this mostly effected small businesses, as well as social gatherings, recreation and entertainment between March 15th and March 23rd, most of them before March 18th. Of the 17 states which did not react until March 18th or later, all but one, Maine, was a so-called Red, or conservative State in the 2016 election. So the conservative States generally reacted more slowly that the progressive, leftist Blue States. Some of them were reluctant to act at all, but nevertheless capitulated to one degree or another within that first ten days after Trump's declaration. Many American States, from Maine to Alaska, all closed their schools on March 16th. Most of the rest had followed suite by March 20th, with a couple holding out a few days longer.
Since March 23rd, business and activity restrictions were tightened even further in many States, and stay-at-home orders were issued by most of them. But our point here is that the earliest State-wide restrictions came within days of Trump's declaration, and with little or no resistance by most local politicians. Arizona and South Dakota were criticized in international media for not closing businesses or forcing people to stay at home quickly enough, however the governor of South Dakota cited constitutional restrictions on her authority. She is the only politician we have heard who has done that, and we have seen no reports of any other protests by politicians against lock-downs on Constitutional grounds. Furthermore, the very fact that international media would criticize American States for inaction without any repudiation of the criticism shows an expectation of worldwide conformance, which is in turn an indication of the level of acceptance of the concept of world governance by American politicians, and even by American citizens.
While the initial models predicted millions of coronavirus deaths, over 2 million in the U.S. alone and another half million or so in Britain, they were promoted by Fauci and by Bill Gates, who has a large personal stake in the vaccination industry, to promote the need for vaccines as a solution to the virus. No doubt the pharmaceutical industry would love to have us all undergo a series of mandatory yearly vaccines, since every virus mutates constantly and new vaccines are needed with every new mutation. It is not science, it is guesswork for profits. But now, even without vaccines, the government can claim to be our savior because we all agreed to put ourselves out of business and submit to lockdowns.
Later, on March 26th, the Imperial College scientist, Neil Ferguson, who predicted 500,000 coronavirus deaths in UK alone, had adjusted the figure to 20,000 or fewer. But rather than attribute the difference to bad modeling he credited the lockdown measures, in spite of the fact that he had previously estimated as many as 250,000 deaths in the UK even if the government took such measures along with medical intervention that has not yet happened.
More importantly, antibody tests in the United States prove him to be a fraud, even as he lowered his projected death figure. That is because according to projections based on such testing, millions of Americans are already exposed to the virus, so government-imposed lockdowns did nothing to save them, yet the vast majority show no symptoms of illness and have already developed antibodies without having gotten sick. This proves that Ferguson is nothing more than a clown, a pawn for Bill Gates.
After perhaps 6 or 8 weeks of experience with coronavirus, information is coming from health agencies and doctors which refutes the entire mainstream media and national health agency paradigm, along with the models produced by the Imperial College and CDC, because it shows that the real coronavirus effect is no more serious than virulent strains of influenza, and perhaps even far less serious. On April 20th the Los Angeles County Department of Public Health issued a press release titled Early Results of Antibody Testing Suggest Number of COVID-19 Infections Far Exceeds Number of Confirmed Cases in Los Angeles County. If actual infections are far higher than what has been reported, and most of those infections are never treated because there are no symptoms, or only mild symptoms, then of course the hospitalization and death rates for the disease are proportionately lower. That is bad news for media sensationalism and the pharmaceutical companies that aspire to addicting the world to their vaccinations.
The Los Angeles report said in part: "Based on results of the first round of testing, the research team estimates that approximately 4.1% of the county's adult population has antibody to the virus. Adjusting this estimate for statistical margin of error implies about 2.8% to 5.6% of the county's adult population has antibody to the virus - which translates to approximately 221,000 to 442,000 adults in the county who have had the infection. That estimate is 28 to 55 times higher than the 7,994 confirmed cases of COVID-19 reported to the county by the time of the study in early April. The number of COVID-related deaths in the county has now surpassed 600."
But Los Angeles is not alone. New York is getting similar results from testing that is now beyond preliminary stages. On April 29th it was announced by the governor of New York that "The preliminary antibody study showed that 17.1 percent of FDNY/EMT members and 10.5 percent of NYPD members tested were found to have COVID-19 antibodies. The downstate average is of about 18 percent, according to Cuomo." Back on April 23rd it had already been announced after preliminary testing that a projected 1 in 5 New Yorkers, or 3 million people, may have already had Covid-19, the disease caused by the so-called novel coronavirus. If that is the case then the coronavirus death rate in New York is close to 0.8 percent, as of April 30th, 2020.
In Santa Clara County, California, similar testing and a study conducted by researchers associated with Stanford University Medical School concluded that "The population prevalence of SARS-CoV-2 antibodies in Santa Clara County implies that the infection is much more widespread than indicated by the number of confirmed cases. Population prevalence estimates can now be used to calibrate epidemic and mortality projections." In other words, as a related article at Reason.com concluded, COVID-19 Lethality Not Much Different Than Flu. Saying that, they referred to a study in Iceland which shows that "about 50 percent of people infected with the virus have no symptoms."
Likewise, in an April 24th news release, Miami-Dade County and the University of Miami Miller School of Medicine announced initial findings after a second round of Covid-19 testing was completed in their community, and found that there are actually up to 16.5 times more Coronavirus infections than what is being reported. The testing suggests that something like 6 percent of local residents have been infected by the virus. So the death rate for coronavirus in Florida, currently imagined to be nearly 4%, may actually be as low as 0.25%.
These results fully support the highly criticized statements made recently by two doctors in Bakersfield, California who said in a taped interview that there would be millions of coronavirus infections, but very few deaths. The doctors had courage to say what they did at the time, but were speaking from their own findings in the field, which also led them to call for an end to the draconian measures that local and State governments had imposed. They also fully support statements made by epidemiologist Knut Wittkowski, a doctor formerly with Rockefeller University who has spoken out against government intervention, forced business closures and lockdowns related to coronavirus. Wittkowski was also criticized for his remarks that millions would be infected, but that there would be comparatively very few deaths, by both the media and his former employer.
If the testing done in New York, Los Angeles, Santa Clara, Miami, and even in Iceland is correct, and the results certainly are consistent with one another in each of those places, and if the results also support the conclusions of epidemiologists such as Knut Wittkowski and Professor Johan Giesecke, and the Bakersfield doctors who were courageous enough to refute the media paradigm which is being safely and blindly followed by most doctors, then the entire media must be called into question on this issue, as well as all the corporations and State governments who blindly followed the fear.
We, as Christian Nationalists, certainly should not be on that same path. But sadly, some of us are, and we can only hope to pull some them out of the mire.
A chart I compiled on the earliest closings or restrictions on businesses, social, recreational, entertainment or other activities, including forced business closures which were ordered by State governors:
March 15th: (5/5) California, Massachusetts, New Mexico, Ohio, Washington
March 16th: (17/22) Alaska, Colorado, Connecticut, Delaware, Illinois, Indiana, Kansas, Kentucky, Louisiana, Maryland, Michigan, New Hampshire, New Jersey, New York, Oregon, Pennsylvania, Vermont
March 17th: (11/33) Hawaii, Iowa, Massachusetts, Minnesota, Missouri, Nevada, North Carolina, Rhode Island, Utah, Virginia, Wisconsin
March 18th: (5/38) Idaho, Maine, Oklahoma, South Carolina, West Virginia
March 19th: (6/44) Alabama, Arkansas, Nebraska, North Dakota, Texas, Wyoming
March 20th: (3/47) Florida, Mississippi, Montana
March 22nd: (1/48) Tennessee
March 23rd: (2/50) Arizona, Georgia
Some of the notes I prepared for the conversation with Dr. Michael Hill, not necessarily in the order they came up in the discussion:
This evening we are blessed with the privilege of having Dr. Michael Hill here to speak with us about how Southern Nationalists, and Christian Nationalists in general, should react to events such as this coronavirus pandemic. Dr. Hill is the President of the League of the South, and a retired professor of history in the university system of the State of Alabama. I also have the good fortune to consider him a friend, and of course, I am also a member of the League of the South.
In my position, I was comfortable coming out in March and writing that all of the hype was a hoax, but I also understand that most people were not in that position.
Now, summarizing my opinion of the general response of most people to the Coronavirus lockdown, and especially the response of many supposed Nationalists, for nearly 8 weeks now I thought I was going to see a Whiskey Myers concert, and instead I ended up seeing Boy George.
If the media can scare government into making men give up their livelihoods and sacrifice the future of their families, how are men going to hold onto the liberties, or especially their guns, so that they can defend themselves against the next media scare?
Back in March, I actually appreciated the way in which the League of the South addressed the situation, taking a level approach and waiting to see what was actually transpiring. But neither did the League leadership reduce itself to regurgitating the media fear-porn or groveling before the television media. However I am disappointed with many individual Southern Nationalists, and White Nationalists in general, who have failed to see through the media propaganda, who have failed to realize that the same international corporations led the government into its response to this pandemic, and therefore we are now all victims of the whims of international corporations, since none of our politicians have acted rationally or contrarily to the will of the media and corporations.
Rather than echoing or merely reacting according to media fear-porn, I believe that we should be positioning ourselves and our cause as a viable alternative to the tyrannical American empire, we should be expressing ourselves in opposition to the many dangers and evils of globalism which this pandemic helps to expose, and in opposition to the nefarious intentions of international corporations which the pandemic also helps to expose. Most importantly, we should persistently instill in our people the knowledge that the federal government will always fail to protect our interests against both the international corporations and any real threat of disease. As Christians and as Nationalists, and especially with the experience of Southern Nationalists, we should never have hope in the federal government for any solution to any problem, and we should resist every solution it offers, because any solutions it has ever provided were never to our benefit, and they never will be.
The League of the South has already expressed some reactions to the Coronavirus pandemic in relation to the problems with Globalism, for example in a recent article, The Disease of Globalism and Its Anitodote.
As Dr. Hill expressed in a recent podcast on The Political Cesspool, the Christian faith of our ancestors drove them to stand for their liberties and the defense of their homes and livelihoods against those who would enslave them. Now nearly everyone we have seen are wearing masks and gloves in public, thinking that they are shielding themselves from something to which they have probably already been exposed. They just go along like dumb sheep with whatever they see on the television. They have looks of fear on their faces and shrink away when you get too close to them in public, so they are being conditioned to treat their fellow men like biological hazards rather than as kindred Southerners, or even as fellow citizens.
In April, Michael made a social media post rejecting the "new normal" which I appreciated even more, because unfortunately not even all League of the South members have managed to get to the understanding reflected in that post.
The "New Normal?"
So, we're told that the "new normal" is being locked down, facing food shortages, taking some mandatory vaccine, being subject to periodic panics, being unemployed, and otherwise having our rights as free men and women abridged at the whim of would-be tyrants?
I don't think so.
We in The League will continue to live our lives as the blood descendants of ancestors who carved a civilization out of a howling wilderness. We will cede nothing to those who would seek to rule over us with the iron hand of tyranny. We will, by God's grace, remain free men and women. And that is a promise.
We salute everyone who is striving to live their lives as normally as possible during these crazy times. And we encourage you to join us in The League. It's time to tribe up! -- Michael Hill

Imperial-College-COVID19-NPI-modelling-16-03-2020.pdf
— Downloaded 259 times
CHR20200501-CovidPerspective.odt
— Downloaded 272 times
Coronavirus_Dying_Chinks.mp4
— Downloaded 429 times