Gospel of Luke Audio Commentary
---
Christogenea is reader supported. If you find value in our work, please help to keep it going! See our Contact Page for more information.
---
Here is our Christogenea Commentary on The Gospel of Luke.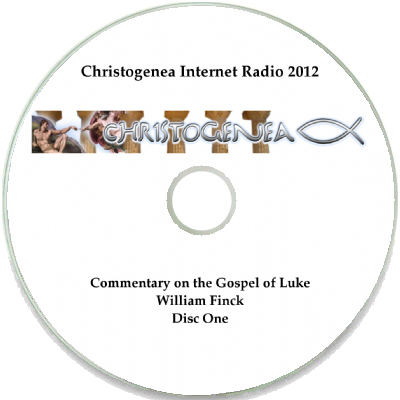 There is a set of 2 CDs available containing all 29 of the podcasts in MP3 format and notes in Open Document Format of William Finck's commentary on Luke's gospel which were broadcast through mid 2012. Also included are several other broadcasts pertinent to events at Christogenea as this series was being presented.
Price: US $7.29 Discounted Price for Multiple Quantity Orders: US $6.59
- Plus shipping and handling.

  Click HERE to see a single form for all available titles.