Christogenea Internet Radio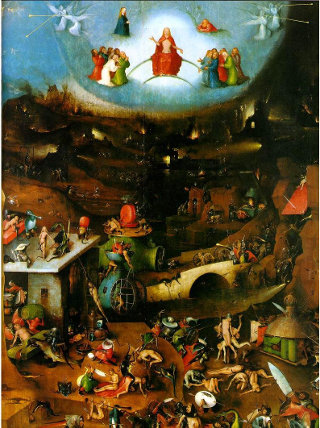 On the Gospel of John, Part 41: God Glorified
All Christians can profess to glorify God, but only Identity Christians can know exactly how and why God should be glorified.
Presenting the final portion of John chapter 16 we discussed the Consolation of Expectation, as Christians encompassed by a world of sin certainly should find their consolation in an expectation of the fulfillment of the promises of Yahweh their God, and in turn that should be the substance of their faith. Yahweh God is glorified when man realizes that He keeps His promises, and comes to understand that He is true. Abraham was made an example as Yahweh had spoken to his son Isaac, and explained that his father was blessed "5 Because that Abraham obeyed my voice, and kept my charge, my commandments, my statutes, and my laws." Abraham had done those things because he believed Yahweh, as we read in Romans chapter 4, "Abraham believed God, and it was counted unto him for righteousness." In that same manner, if we believe God and keep His commandments it shall be counted to us for righteousness. We find this where Paul, speaking of Abraham's seed, or offspring, had said in that same chapter "that righteousness might be imputed unto them also" who "walk in the steps of that faith of our father Abraham." That faith of Abraham was his belief that God would indeed keep his promises.
There were certain earlier promises made to the wider Adamic race which Yahweh shall not abandon. But when we examine the promises which are the substance of the faith of Abraham – because they are what Abraham had believed – we find that the promises of God in Christ concerned the offspring of Abraham through Jacob-Israel exclusively, and that the seed of Israel which were the subject of those promises would inherit the Adamic world, becoming many nations. This certainly did happen in antiquity, and those nations are described in Scripture and it is also evident in the actions and letters of the apostles that they were the intended recipients of the gospel. They are the object of the faith, because they are what Abraham believed that God was able to do for him in spite of the apparent impossibility. That is the circumstance under which Isaac was born and he in turn became the subject of the promises, which were later bestowed upon Jacob.
So true Christians, the descendants of those nations which came from Jacob Israel, continue to believe that Yahweh God will keep His promises, and for that reason they should keep His commandments as Abraham had also done. Christians should keep the commandments not to attain salvation, but they should desire to keep them because they already have an assurance of salvation, as we discussed in our last presentation, The Higher Calling. This is the very theme of Paul's epistle to the Romans in chapters 4 through 6. One conclusion made by Paul is in the opening verses of chapter 5 where he wrote: "1 Therefore being justified by faith, we have peace with God through our Lord Jesus Christ: 2 By whom also we have access by faith into this grace wherein we stand, and rejoice in hope of the glory of God." Yahshua Christ had said "if you love Me, keep My commandments", so we must endeavor to do so even if we sometimes fail. As the apostle John wrote in chapter 2 of his first epistle, "1 My children, I write these things to you in order that you do not sin. And if one should sin, we have an Advocate with the Father: the righteous Yahshua Christ. 2 And He is a propitiation on behalf of our sins; yet not for ours only but for the whole Society."
The words "whole Society", or "whole world", do not preclude the exclusivity of the covenant of Christ, which was made only for the children of Israel. Rather, in Isaiah chapter 27 Yahweh stated His purpose for the last days and said in part that "6 He shall cause them that come of Jacob to take root: Israel shall blossom and bud, and fill the face of the world with fruit." True Christians must also believe that Yahweh will keep this promise, as He had also kept it in the past, and that is all the more reason why they should endeavor to keep His commandments. For this reason also, according to the Word of God, the twelve tribes of Israel are the whole world, as the Wisdom of Solomon attests in chapter 18 where he wrote of the breastplate of the high priest and said: "24 For in the long garment was the whole world, and in the four rows of the stones was the glory of the fathers graven, and thy Majesty upon the diadem of his head."
But as we had also discussed while presenting the earlier portion of John chapter 16, keeping the commandments of God causes us to face The Inevitability of Persecution, as the enemies of our God actually hate those who keep His commandments. In our society today Christians are being served with lawsuits when they refuse to entertain the perversions of devils and Sodomites, but tomorrow they may face imprisonment for that same thing. Paul of Tarsus, in the opening chapter of his epistle to the Philippians, spoke of this challenge which Christians would face where he wrote advising them to: "27 … conduct yourselves worthily of the good message of the Anointed… that you stand in one spirit, in one soul together striving in the faith of the good message. 28 And in nothing being frightened by the opposition, which to them is an indication of destruction, but of your preservation, and this from Yahweh. 29 Because to you it has been offered concerning Christ, not only to believe in Him, but also in behalf of Him to suffer, 30 having that same struggle like you have seen with me, and now you hear of with me."
So when we keep the faith and the commandments of God, by that we have an indication of our own preservation, that our salvation is certain. Then at the same time, when we keep His commandments, which is what it means to "conduct yourselves worthily of the gospel of Christ", to the enemies of our God that is an indication of their coming destruction. The way of Cain, the error of Balaam, the gainsaying of Korah, the sins of Sodom and Gomorrah, and ultimately the rebellion of the fallen angels are all related phenomena, and Balaam had encouraged the king of Moab to entice the children of Israel away from the commandments of Yahweh by instructing his women to sexually seduce them and lure them into fornication.
Today this has happened once again, as Sodom and Gomorrah are everywhere, sodomy and fornication now represent the officially approved morality of the State, and this new State morality is upheld by law. In fact, in the United States it is now being argued that the word "sex" in the so-called Civil Rights Act, which was originally used only to indicate gender, also protects the so-called sexual orientation of Sodomites and other sinners. By this method, Sodomites boldly seek to make themselves a legally protected class, as they seek to force themselves and their perversions on the entire society. So when God-fearing Christians speak out against the sin, it is the Christians who are made into demons, just as the enemies of Christ had accused Him of having a demon. This is the extent to which the woman of the Revelation has joined herself to the beast, as even in the world of the devil it is the husband who makes the rules for the house. But when Christians remain steadfast, as Paul had said to the Philippians, then to our enemies that alone is an indication of their ensured destruction, as Christians are promised victory over all of the enemies of God, if indeed they endure to the end.
That is why Christ had said, as we read in Luke chapter 18, "Nevertheless when the Son of man cometh, shall he find faith on the earth? " But it is not just a general belief for which He is looking. The same Christ who made that statement had also said, in Matthew chapter 15, "I am not sent but unto the lost sheep of the house of Israel", and in Matthew chapter 7, "Many will say to me in that day, Lord, Lord, have we not prophesied in thy name? and in thy name have cast out devils? and in thy name done many wonderful works?" Yet He chases them away because He never knew them, so a professed belief in Him is not what He expects. Rather it is evident that He hopes to find the substance of a particular faith, and not merely faith itself. He also expects that a particular people would have that faith, as He had come only for those whom He has foreknown and predestined, rejecting those whom He has not known even if they profess a belief in Him. Very few Christians today actually understand the faith of Abraham, because it is not taught in State churches, but the promises and covenants of God, as God had stated them, shall not fail. In that shall God be glorified, according to His Word.
In Malachi chapter 4, the prophet describes for us the purpose of the Elijah ministry, the ministry which must precede His coming: "5 Behold, I will send you Elijah the prophet before the coming of the great and dreadful day of the LORD: 6 And he shall turn the heart of the fathers to the children, and the heart of the children to their fathers, lest I come and smite the earth with a curse." This describes the importance of covenant theology. The substance of the covenants must be the primary focus of any valid Christian theology, since they are the very reason for Christianity. We read in the opening chapter of Luke the purpose of the coming of Christ, in the words of Zacharias the father of John the Baptist: "68 Blessed be the Lord God of Israel; for he hath visited and redeemed his people, 69 And hath raised up an horn of salvation for us in the house of his servant David; 70 As he spake by the mouth of his holy prophets, which have been since the world began: 71 That we should be saved from our enemies, and from the hand of all that hate us; 72 To perform the mercy promised to our fathers, and to remember his holy covenant; 73 The oath which he sware to our father Abraham, 74 That he would grant unto us, that we being delivered out of the hand of our enemies might serve him without fear, 75 In holiness and righteousness before him, all the days of our life." So we also read in the 86th Psalm, which is attributed to David: "9 All nations whom thou hast made shall come and worship before thee, O Lord; and shall glorify thy name. 10 For thou art great, and doest wondrous things: thou art God alone. 11 Teach me thy way, O LORD; I will walk in thy truth: unite my heart to fear thy name. 12 I will praise thee, O Lord my God, with all my heart: and I will glorify thy name for evermore. 13 For great is thy mercy toward me: and thou hast delivered my soul from the lowest hell." Yahweh did not make every nation, as He did not make bastards, and many nations have been bastardized throughout history.
Then we also read in Romans chapter 15, where we may see that this has not changed after the passion of the Christ, "8 Now I say that Jesus Christ was a minister of the circumcision for the truth of God, to confirm the promises made unto the fathers." For that cause, as Paul then proceeded to explain, the nations, the nations which he had already described in Romans chapter 4 which came of the seed of Jacob, should rejoice and celebrate their God, because He keeps His promises. That is the consolation of our expectation, and it should be all the consolation we need each day that we arise and go out into the world of the devil. But there is more, as Paul also explained that the fulfillment of the promises is the reason why God should be glorified.
Just before Paul made that explanation, that "Jesus Christ was a minister of the circumcision for the truth of God, to confirm the promises made unto the fathers", he said "4 For whatsoever things were written aforetime were written for our learning, that we through patience and comfort of the scriptures might have hope. 5 Now the God of patience and consolation grant you to be likeminded one toward another according to Christ Jesus: 6 That ye may with one mind and one mouth glorify God, even the Father of our Lord Jesus Christ. 7 Wherefore receive ye one another, as Christ also received us to the glory of God." Then immediately after explaining that Christ came "to confirm the promises made unto the fathers" Paul wrote: "9 And that the [Nations] might glorify God for his mercy; as it is written, For this cause I will confess to thee among the [Nations], and sing unto thy name. 10 And again he saith, Rejoice, ye [Nations], with his people. 11 And again, Praise the Lord, all ye [Nations]; and laud him, all ye people." So Paul was explaining that the reason why God should be glorified is for keeping His promises to the fathers and for that reason extending His mercy to the nations of the children of Israel in spite of their sins. But there is some confusion where in most modern translations the word gentiles replaces a word which literally and plainly means nations.
As Paul had explained earlier, in chapter 4 of that same epistle, those fathers are indeed the fathers of the nations which Paul had expected to glorify God, as those nations were indeed of the actual seed of Abraham through Jacob Israel, for which reason Paul had brought them the gospel of Christ in the first place. In Romans 15:9-11 Paul had quoted from 2 Samuel 22, Deuteronomy 32 and Psalm 117, from passages which all pertained to the children of Israel in the Old Testament, which were already being identified as nations. The full passage which Paul had cited from Deuteronomy chapter 32 is part of the Song of Moses which says "43 Rejoice, O ye nations, with his people: for he will avenge the blood of his servants, and will render vengeance to his adversaries, and will be merciful unto his land, and to his people." Then in Romans 15:12 Paul cited Isaiah chapter 11 and said "12 And again, Esaias saith, There shall be a root of Jesse, and he that shall rise to reign over the [Nations]; in him shall the [Nations] trust." That passage is from a Messianic prophecy concerning the reconciliation of the "outcasts of Israel" to Yahweh their God, who had promised to Abraham, Isaac and Jacob that they would indeed become many nations. Those promises were fulfilled in their captivity, so Isaiah wrote in the very next verse: "12 And he shall set up an ensign for the nations, and shall assemble the outcasts of Israel, and gather together the dispersed of Judah from the four corners of the earth." Christ Himself was that ensign, as He said, as Moses raised a serpent in the desert, He Himself would be raised.
Another place where we may see this assertion clarified is found in Isaiah chapter 26: "15 Thou hast increased the nation, O LORD, thou hast increased the nation: thou art glorified: thou hadst removed it far unto all the ends of the earth." Again, Yahweh is glorified in the fulfillment of His promises, even if those promises are fulfilled as the children of Israel were being punished for their sins. The latter chapters of Isaiah, as well as the epistles of the apostles and the Book of Acts, inform us that those nations had formed in Europe and the ancient Near East, and ancient histories found in inscriptions and classical writings concur.
Even Mary, the mother of the Christ, is recorded as having exclaimed the purpose of His coming, in Luke chapter 1: "54 He hath holpen his servant Israel, in remembrance of his mercy; 55 As he spake to our fathers, to Abraham, and to his seed for ever." Yahweh helped His servant Israel by assuring their salvation, and assuring the destruction of His enemies. So we read in a vision of that same thing, in Isaiah chapter 24, that the children of Israel shall glorify Him for His judgment: "14 They shall lift up their voice, they shall sing for the majesty of the LORD, they shall cry aloud from the sea. 15 Wherefore glorify ye the LORD in the fires, even the name of the LORD God of Israel in the isles of the sea. 16 From the uttermost part of the earth have we heard songs, even glory to the righteous…." Thus we also read in Psalm 50: "14 Offer unto God thanksgiving; and pay thy vows unto the most High: 15 And call upon me in the day of trouble: I will deliver thee, and thou shalt glorify me."
Now, as we proceed with John chapter 17, we shall explain once again that as John records it here, upon completing the famous so-called Last Supper, which is the Passover meal which Christ had shared with His disciples, He engaged with them in a discourse which continues until John chapter 18, where He is arrested shortly after they enter into the garden at Gethsemane. This discourse began at the home where they had their meal, and at the end of John chapter 14 they depart from that home, which was evidently in Jerusalem, and the conversation continues as they are apparently walking to the Mount of Olives. In Acts chapter 1 Luke had described this walk as "a sabbath day's journey" from Jerusalem, which was apparently about two miles. Then as John describes it, in the opening of chapter 18 of his gospel they reach their destination as Christ finishes this discourse in the closing verses of John chapter 17. Therefore we can only imagine that they are still walking here, and since the discourse is long, and the other gospels describe portions of it which John had not included here, we may also imagine that they may have stopped several times along the way.
Throughout this discourse Christ had been informing His disciples of His imminent departure from them, and He offered them both warnings concerning what they would face after His departure, and consolations in regard to the ultimate reward they would attain in exchange for their sufferings. Then in the closing verses of John chapter 16, he told them that in spite of their professed belief that they would be scattered, and He explained to them that "33 These things I have spoken unto you, that in me ye might have peace. In the world ye shall have tribulation: but be of good cheer; I have overcome the world." Now we continue from that point, commencing with John chapter 17:
XVII 1 Having spoken these things Yahshua then lifting [A has "lifted"] His eyes to heaven [A inserts "and"] said "Father, the hour has come. Honor Your Son, that the Son [A and D have 'Your Son'; the MT has 'Your Son also'; the text follows א, B, C, W and 0301] may honor You.
In the introduction to this chapter we repeatedly see the word glorify, but here in our translation we have honor. The Greek word δοξάζω, according to Liddell & Scott, is primarily to think, imagine or suppose, to form or hold an opinion, and then to magnify or extol. So in the passive voice they explain that it may mean to be distinguished, held in honour, or magnified. Like many other words, we have translated it in a manner so as to demystify it, as many denominational church doctrines are founded upon rather esoteric definitions of words. For example, in Church language and doctrine there is a concept of something called doxology, which is defined as "a liturgical formula of praise to God." We do not believe that we need formulas to offer praise to God, as they represent nothing more than rituals. The Greek word δόξα, which we usually translate as honor, is literally an expectation, notion, opinion, or judgement. So Liddell & Scott explain that it was used to describe "the opinion which others have of one, estimation, repute", and for that reason "mostly, good repute, honour, glory", and was only rarely used to describe something of ill repute. So we honor or glorify our God in what we truly think of Him.
Here Christ commences with a prayer, not for His Own benefit, but for the benefit of His disciples so that after the events which are about to transpire, they may better understand His purpose, something which He had already told them Himself. As we have often explained, Yahshua Christ is Yahweh God incarnate, although He often speaks of other manifestations of Himself in the second and third persons, ostensibly because He lives as an example to men. So we read in the Word of Yahweh in Isaiah chapter 44: "21 Remember these, O Jacob and Israel; for thou art my servant: I have formed thee; thou art my servant: O Israel, thou shalt not be forgotten of me. 22 I have blotted out, as a thick cloud, thy transgressions, and, as a cloud, thy sins: return unto me; for I have redeemed thee. 23 Sing, O ye heavens; for the LORD hath done it: shout, ye lower parts of the earth: break forth into singing, ye mountains, O forest, and every tree therein: for the LORD hath redeemed Jacob, and glorified himself in Israel." Yahshua Christ, Yahweh Incarnate, glorified Himself by giving Himself on behalf of the children of Israel, by which it was possible to be reconciled to them, thereby in turn keeping His promises to the fathers in spite of their sins. So the Scriptures also tell us repeatedly and explicitly why God should be glorified.
In a vision of the coming Messiah where the Word of God addresses the children of Israel in the places of their captivity, we read in Isaiah chapter 49: "1 Listen, O isles, unto me; and hearken, ye people, from far; The LORD hath called me from the womb; from the bowels of my mother hath he made mention of my name. 2 And he hath made my mouth like a sharp sword; in the shadow of his hand hath he hid me, and made me a polished shaft; in his quiver hath he hid me; 3 And said unto me, Thou art my servant, O Israel, in whom I will be glorified. 4 Then I said, I have laboured in vain, I have spent my strength for nought, and in vain: yet surely my judgment is with the LORD, and my work with my God. 5 And now, saith the LORD that formed me from the womb to be his servant, to bring Jacob again to him, Though Israel be not gathered, yet shall I be glorious in the eyes of the LORD, and my God shall be my strength." Here we may also see that even if the struggle seems futile, in the end there will be victory. Speaking of the coming Redeemer, Isaiah had written that "my judgment is with the LORD, and my work with my God", and now Christ tells His disciples virtually that same thing, where He is addressing God:
2 Just as You have given to Him authority over all flesh, that all [א has 'each'] which You have given Him, to them [א has 'him'; D has a variation further on in the verse which would cause this to be read 'for them'] He would [א has 'I shall'; B and the MT 'He shall'; W has 'You would'; the text follows A, C ] give [D has 'have'] eternal life. [My translation notes indicate that originally I may have followed the reading of B and the MT.]
Yahshua Christ, Yahweh God incarnate as man, has authority over all flesh, but what He does with that authority is explained in other Scriptures, such as Revelation chapter 19 where He has promised that He will ultimately destroy all of His enemies, or in Revelation chapter 2 where He states that He shall destroy the offspring of fornicators, or in Matthew chapter 25 where He explains that all of the goat nations shall have their destiny in the same "everlasting fire, prepared for the devil and his angels."
Not all spirits are good spirits, as we read in Matthew chapter 8 that there were "many that were possessed with devils" and therefore Christ had "cast out the spirits with his word ", or in Revelation chapter 16 where we read of "the spirits of devils, working miracles, which go forth unto the kings of the earth and of the whole world, to gather them to the battle of that great day of God Almighty." Yet Moses had addressed Yahweh as "the God of the spirits of all flesh" where he wrote in Numbers chapter 27: "15 And Moses spake unto the LORD, saying, 16 Let the LORD, the God of the spirits of all flesh, set a man over the congregation, 17 Which may go out before them, and which may go in before them, and which may lead them out, and which may bring them in; that the congregation of the LORD be not as sheep which have no shepherd." At this another Yahshua, known more familiarly as Joshua the son of Nun, was appointed to the office. But this was also a prophecy, as Joshua is indeed a type for Yahshua Christ.
Ultimately, Yahshua Christ is the man set over the congregation. While Joshua was a replacement for Moses temporally, the transcendental meaning is a prophecy of Christ. So Paul made the comparison between Christ and Moses in Hebrews chapter 3: "1 Wherefore, holy brethren, partakers of the heavenly calling, consider the Apostle and High Priest of our profession, Christ Jesus; 2 Who was faithful to him that appointed him, as also Moses was faithful in all his house. 3 For this man was counted worthy of more glory than Moses, inasmuch as he who hath builded the house hath more honour than the house. 4 For every house is builded by some man; but he that built all things is God. 5 And Moses verily was faithful in all his house, as a servant, for a testimony of those things which were to be spoken after; 6 But Christ as a son over his own house; whose house are we, if we hold fast the confidence and the rejoicing of the hope firm unto the end." Christ is the God who built the house, meaning the people of Israel, and would therefore rule as a Son over His Own house. He may also be the "God of all flesh", but as Paul of Tarsus said in 1 Corinthians chapter 15, "All flesh is not the same flesh", where his epistle also reveals that all flesh does not have the same purpose.
Here in these verses of John chapter 17, Yahshua Christ is praying in the immediate sense in an appeal to the Father for "all which You have given Him", and it becomes evident that He is speaking primarily of the disciples who were present with Him. This is the context of the verses which follow. However later on He clarifies His full intent and purpose where He says "20 I do not ask for these alone, but also for those believing in Me through their word, 21 that they would all be one, just as You, Father are in Me and I in You, that they also would be in Us, in order that Society would believe that You have sent Me." So where Christ makes His appeal for all which the Father had given Him, the meaning is broader than the immediate circumstance of His disciples, as they were already told earlier in the discourse of this evening that they would bear witness to the gospel.
So in order to learn the identity of those of whom Christ speaks here, which are all that God had given Him, we must examine the prophecies of the Old Testament to see who it is that God gave to Him. One example is found in a Messianic prophecy in Ezekiel chapter 37, where we find a prophecy that Christ would only the children of Israel. This was written long after most of the children of Israel were taken into captivity but describes the children of Israel and the children of Judah being reunited into one stick and then it says: "21 And say unto them, Thus saith the Lord GOD; Behold, I will take the children of Israel from among the heathen, whither they be gone, and will gather them on every side, and bring them into their own land: 22 And I will make them one nation in the land upon the mountains of Israel; and one king shall be king to them all: and they shall be no more two nations, neither shall they be divided into two kingdoms any more at all: 23 Neither shall they defile themselves any more with their idols, nor with their detestable things, nor with any of their transgressions: but I will save them out of all their dwellingplaces, wherein they have sinned, and will cleanse them: so shall they be my people, and I will be their God. 24 And David my servant [in prophecy David is a type for Christ, who is therefore called by his name] shall be king over them; and they all shall have one shepherd: they shall also walk in my judgments, and observe my statutes, and do them. 25 And they shall dwell in the land that I have given unto Jacob my servant, wherein your fathers have dwelt; and they shall dwell therein, even they, and their children, and their children's children for ever: and my servant David [meaning Christ] shall be their prince for ever. 26 Moreover I will make a covenant of peace with them; it shall be an everlasting covenant with them: and I will place them, and multiply them, and will set my sanctuary in the midst of them for evermore. 27 My tabernacle also shall be with them: yea, I will be their God, and they shall be my people. 28 And the heathen shall know that I the LORD do sanctify Israel, when my sanctuary shall be in the midst of them for evermore."
The children which were given to Christ were those who had survived the punishments of ancient Israel in the captivities, as we read in a Messianic prophecy in Isaiah chapter 8: "13 Sanctify the LORD of hosts himself; and let him be your fear, and let him be your dread. 14 And he shall be for a sanctuary; but for a stone of stumbling and for a rock of offence to both the houses of Israel, for a gin and for a snare to the inhabitants of Jerusalem. 15 And many among them shall stumble, and fall, and be broken, and be snared, and be taken. 16 Bind up the testimony, seal the law among my disciples. 17 And I will wait upon the LORD, that hideth his face from the house of Jacob, and I will look for him. 18 Behold, I and the children whom the LORD hath given me are for signs and for wonders in Israel from the LORD of hosts, which dwelleth in mount Zion." While the disciples of Christ in Judaea were for "signs and wonders in Israel", the message also had a transcendental significance for all of Israel.
Paul of Tarsus cites this very passage in chapter 2 of his epistle to the Hebrews, interpreting it in that same manner where he wrote: "11 For both he that sanctifieth and they who are sanctified are all of one: for which cause he is not ashamed to call them brethren, 12 Saying, I will declare thy name unto my brethren, in the midst of the church will I sing praise unto thee. 13 And again, I will put my trust in him. And again, Behold I and the children which God hath given me. [Isaiah 8:18.] 14 Forasmuch then as the children are partakers of flesh and blood, he also himself likewise took part of the same; that through death he might destroy him that had the power of death, that is, the devil; 15 And deliver them who through fear of death were all their lifetime subject to bondage. 16 For verily he took not on him the nature of angels; but he took on him the seed of Abraham. 17 Wherefore in all things it behoved him to be made like unto his brethren, that he might be a merciful and faithful high priest in things pertaining to God, to make reconciliation for the sins of the people." In that passage, every single reference which Paul makes can apply only to the offspring of the ancient children of Israel. They are the house over which Christ shall rule, and God will be glorified when His people finally realize that He has kept even His most ancient promises.
Now, as we would interpret these words in the transcendental sense, Christ describes how those children would come to acknowledge the eternal life which they are destined to inherit:
3 And this is the eternal life; that they may [A, D, W and 0301 have 'shall'] know You are the only true God and whom You have sent [D inserts 'into this Society']: Yahshua Christ.
In Jeremiah chapter 31, where there is an explicit promise of a New Covenant, we see what Christ is referring to here: "31 Behold, the days come, saith the LORD, that I will make a new covenant with the house of Israel, and with the house of Judah: 32 Not according to the covenant that I made with their fathers in the day that I took them by the hand to bring them out of the land of Egypt; which my covenant they brake, although I was an husband unto them, saith the LORD: 33 But this shall be the covenant that I will make with the house of Israel; After those days, saith the LORD, I will put my law in their inward parts, and write it in their hearts; and will be their God, and they shall be my people. 34 And they shall teach no more every man his neighbour, and every man his brother, saying, Know the LORD: for they shall all know me, from the least of them unto the greatest of them, saith the LORD: for I will forgive their iniquity, and I will remember their sin no more."
This prophecy began to be fulfilled in the immediate sense along with the words of Christ here as soon as He was resurrected and the apostles realized the implications of His resurrection, thereby announcing that He is God incarnate who had come to redeem Israel. If Christ redeemed Israel, then He must be God incarnate, as Yahweh had said in Isaiah chapter 44: "6 Thus saith the LORD the King of Israel, and his redeemer the LORD of hosts; I am the first, and I am the last; and beside me there is no God." Then Yahweh said to the children of Israel in Isaiah chapter 49: "26… and all flesh shall know that I the LORD am thy Saviour and thy Redeemer, the mighty One of Jacob." So once again, we see that God is glorified when the children of Israel find that He kept His promises.
Now as Christ continues His prayer, He continues to address Yahweh the Father:
4 I have honored You upon the earth, completing [D has 'and I have completed'; the MT 'I have completed'; the text follows P66, א, A, B, C and 0301, and W except for what follows:] the [W has 'Your'] work which You have given Me that I should do.
We have already cited Hebrews chapter 2, and explained that Paul had cited Isaiah chapter 8 which described "I and the children which God hath given me." In that same passage Paul cited the 22nd Psalm, in yet another Messianic prophecy where we read "20 Deliver my soul from the sword; my darling from the power of the dog…. 22 I will declare thy name unto my brethren: in the midst of the congregation will I praise thee. 23 Ye that fear the LORD, praise him; all ye the seed of Jacob, glorify him; and fear him, all ye the seed of Israel." So it is evident that in the coming of the Messiah, and in His passion, Yahweh would be glorified, and through Him the children of Israel would learn to glorify their God.
Christ, knowing this, knew that in His death and resurrection He would be glorified so that ultimately, Yahweh God would be glorified. In Acts chapter 3 Peter later chastised some of the men of Israel who had gone along with the enemies of Christ and informs them that "13 The God of Abraham, and of Isaac, and of Jacob, the God of our fathers, hath glorified his Son Jesus; whom ye delivered up, and denied him in the presence of Pilate, when he was determined to let him go. 14 But ye denied the Holy One and the Just, and desired a murderer to be granted unto you; 15 And killed the Prince of life, whom God hath raised from the dead; whereof we are witnesses." Now Christ prays anticipating His glorification in that very manner:
5 And now You honor Me, Father, with Yourself in the honor which I had with You before the existing Society.
The verb εἶναι, which is existing here, is a present active infinitive form of εἰμί, which is to be. The clause may have been rendered literally "before the Society is", but not, as many translations have it, "before the world was" even if that may be a better way to express it in colloquial English.
[I may have cited Isaiah 42:8 here, to reinforce the assertion that Yahshua is Yahweh incarnate, as He does not contradict Himself where He said "8 I am Yahweh: that is my name: and my glory will I not give to another, neither my praise to graven images." - WRF, January 27th, 2021, courtesy of Stephen Hubbard.]
As Paul of Tarsus informs us in his epistles to the Hebrews and the Colossians, Yahweh God is invisible, and therefore God has no natural physical manifestation unless He creates one for Himself. Christ is the manifestation of God as man, but before Christ was born as a man, the physical manifestation of God was represented by that first Light which was created as it is described in Genesis chapter 1. Now, as John proclaimed in the opening chapter of his gospel, even though He has assumed for Himself the body of a man in Christ, He is still the light come into the world. Paul wrote of God the Father in Colossians chapter 1 and said that He "13 … hath delivered us from the power of darkness, and hath translated us into the kingdom of his dear Son: 14 In whom we have redemption through his blood, even the forgiveness of sins: 15 Who is the image of the invisible God, the firstborn of every creature."
Christ is "firstborn of every creature" because He is God, because He is the "Lamb slain from the foundation of the world" because it was His plan from the beginning to manifest Himself within His Own creation, and He is literally also the first of creation because the first creation of light in Genesis chapter 1 is a representation of His physical manifestation. He is that light because that light represents Him before he became incarnate as man, and He is that light because He is truth, and He is the ultimate source of all light. Being an Adamic man, as well as a descendant of the first Adam, therefore Christ is also a Son, in the sense of being an element of that creation, however He is also God incarnate, being made both in the image of God and as the representation of God in the natural world. So although He was not born first in the natural sense, Paul of Tarsus could nevertheless explain that He is "the firstborn among many brethren", in Romans chapter 8. Christ continues His prayer:
"6 I have made manifest Your Name to the men whom You have given Me from out of Society. They were with You and to Me You have given them and they kept Your Word.
Here Christ expressly indicates that He has fulfilled the words of David which we have already cited from the 22nd Psalm: "22 I will declare thy name unto my brethren: in the midst of the congregation will I praise thee." In His sacrifice He also fulfilled those of the 54th Psalm: "3 For strangers are risen up against me, and oppressors seek after my soul: they have not set God before them…. 4 Behold, God is mine helper: the Lord is with them that uphold my soul. 5 He shall reward evil unto mine enemies: cut them off in thy truth. 6 I will freely sacrifice unto thee: I will praise thy name, O LORD; for it is good. 7 For he hath delivered me out of all trouble: and mine eye hath seen his desire upon mine enemies."
But, speaking of His disciples, as Christ says here that "they were with You and to Me You have given them and they kept Your Word", He seems to be indicating a fulfillment of a statement which David made in the 61st Psalm: "5 For thou, O God, hast heard my vows: thou hast given me the heritage of those that fear thy name." In that sense, Christ would indeed inherit all those who fear the name of Yahweh. Again continuing with His prayer:
7 Now they have known that all as many things as You gave to Me are from You, 8 because the words which You have given to Me I gave to them, and they have received and they know [א, A, D and W want 'and they know'] truly that I have come out from You, and they believe that You have sent Me.
Very much like the testimony of Peter recorded in Matthew chapter 16, we have a fuller profession as it is recorded in John chapter 6 where Peter had said to Christ that: "68… thou hast the words of eternal life. 69 And we believe and are sure that thou art that Christ, the Son of the living God." Likewise, Christ had told them earlier this same evening, in John chapter 16: "27 For the Father himself loveth you, because ye have loved me, and have believed that I came out from God."
"9 I ask for them; I do not ask for Society but for those whom You gave to Me, because they are with You, 10 and all which are Mine are Yours and Yours Mine, and I am honored by them.
The 4th century Codex Sinaiticus (א) has verse 10 to read only "and You have given them to Me, and I am honored by them." The 5th century Codex Bezae (D) has "and all which are Mine are Yours and Yours Mine, and by them You have honored Me."
They have already honored, or glorified Yahshua simply because they professed for Him to be the Messiah, and because they have done all that He had asked of them. Because they did all that He asked of them, they demonstrated that they actually did believe that He was the Messiah, or Christ, and because they esteemed Him to be Christ, in that alone they honored Him, according to the original meaning of the word δοξάζω, to think, imagine or suppose, or also to form or hold an opinion of something or someone. Their opinion of Him, that He was the Christ, that alone was sufficient honor.
11 And no longer am I in Society, yet they are in Society, and I come to You. [D inserts 'No longer am I in Society, yet I am in Society.'] Holy Father, keep them in Your Name [D inserts 'and when I was with them I kept them in Your Name'] which You gave to Me, that they would be one just as We.
Where Christ says "which you gave to Me" he is referencing the men whom Yahweh had given to Him, and not the Name.
Yahshua Christ had the Spirit of Yahweh within Him, since He is Yahweh incarnate. However man was created with the intent that God may dwell in Him, which is a promise that is only fulfilled once man is obedient to God. The deposit of the Spirit of which Paul had often spoke, and which first century Christians received when they received the Holy Spirit, is representative of this indwelling of God within man. For that reason Paul said in Romans chapter 8 " 9 But ye are not in the flesh, but in the Spirit, if so be that the Spirit of God dwell in you. Now if any man have not the Spirit of Christ, he is none of his…" and "14 For as many as are led by the Spirit of God, they are the sons of God…" and "16 The Spirit itself beareth witness with our spirit, that we are the children of God…." For this, Christ had said in John chapter 14 that "23… If a man love me, he will keep my words: and my Father will love him, and we will come unto him, and make our abode with him." Evidently, when God chooses in this manner to dwell within a man, the man becomes one with God.
Notice that Christ said "no longer am I in Society", already reckoning Himself to be absent, apparently because His departure was imminent. In verse 9 He had said "I do not ask for Society but for those whom You gave to Me". The King James Version has verse 9 to read "I pray for them: I pray not for the world, but for them which thou hast given me; for they are thine." With this it must be realized that the world which Christ had come to save and the world which He would not pray for are two different worlds, and here He basically repudiates the world, distinguishing it from His disciples where He says "for they are thine", distinguishing them from the corrupt world which is not His.
Later, as we would translate his words, the apostle John would write in chapter 5 of his first epistle that "19 We know that we are from of Yahweh and the whole Society lies in the power of the Evil One. 20 Yet we know that the Son of Yahweh has come and gave to us an understanding that we may know the truth, and we are in the truth, among the number of His Son Yahshua Christ. He is the true God and eternal life." In that passage, John certainly seems to be evoking the discourse of Christ here in this chapter. Christ certainly did not come to save the world which we perceive as it now exists. But all things having originally been made through Him, He certainly shall save the world which He created.
12 When I was with them [A and the MT insert 'in Society'; the text follows P66, א, B, C, D and W] I kept and I guarded them in Your [P66 has 'My'] Name which You gave to Me, and not one from among them [P66 has 'not one of them'] is lost except the son of destruction, in order that the writing would be fulfilled.
Once again, just so there is no confusion while reading this passage, Christ kept and guarded the people which God had given Him, and not the Name. The 3rd century papyrus P66 and the 4th century Codex Sinaiticus (א) each want the clause "which You gave to Me", where the 5th century Codex Ephraemi Syri (C) has "which You have given to Me" and the Codices Alexandrinus (A), Bezae (D) and the Majority Text have "whom You gave to Me". Our text follows the 4th century Codex Vaticanus (B) and the 5th century Codex Washingtonensis (W).
Referring to "the son of destruction", Christ must be speaking and praying in the context of the immediate circumstances, as Judas Iscariot had gone off shortly prior to this discourse in order to betray Him. That this is indeed the correct context governing the scope of this statement is evident in the surrounding verses, and especially in verse 20 where Christ continues to pray and says "I do not ask for these alone", again referring to those who were present with Him at that time. In John chapter 6 Christ had made the assertion that one of the twelve which He had chosen was a devil, and there in a parenthetical remark John explained that He was speaking of Judas. Discussing that passage, we made the assertion that Judas must have been an Edomite, or Idumaean, and gave other evidence to support it. Here Christ refers to Judas as a "son of destruction", and Paul had made a similar analogy of the Edomites in general, in Romans chapter 9 where he compared Jacob and Esau, where he then described the children of Jacob as "vessels of mercy" but the children of Esau as "vessels of destruction". As we see in Matthew chapter 26, in an account of an exchange from earlier this same evening, as they were still at their Passover meal, Christ had said that "24 The Son of man goeth as it is written of him: but woe unto that man by whom the Son of man is betrayed! it had been good for that man if he had not been born."
Christ continues His prayer to the Father:
13 But now I come to You and I say these things in Society that they may have My joy fulfilled in themselves [P66, א, D and the MT have 'in them'; C has 'in their own hearts'; the text follows A, B and W].
As we have also already discussed here, in Luke chapter 1 where his gospel records the declarations made by Mary the mother of Christ and Zacharias the father of John the Baptist as the birth of Christ had approached, each of them had rejoiced that Yahweh had come to help the children of Israel, to have mercy on Israel in remembrance of the covenants which Yahweh had with Israel. This help, as Zacharias had put it, was "That we should be saved from our enemies, and from the hand of all that hate us." The apostles had expected the risen Christ to restore the kingdom to Israel immediately, but He only told them that it was not yet time, as it is recorded in Acts chapter 1. This is still the expectation and hope of Israel, as Paul had also mentioned "the hope of the promise made of God unto our fathers" in Acts chapter 26, and "the hope of Israel" in Acts chapter 28. This aspect of that hope is described in Joel chapter 3: "16 The LORD also shall roar out of Zion, and utter his voice from Jerusalem; and the heavens and the earth shall shake: but the LORD will be the hope of his people, and the strength of the children of Israel. 17 So shall ye know that I am the LORD your God dwelling in Zion, my holy mountain: then shall Jerusalem be holy, and there shall no strangers pass through her any more." In that and most other end times prophecies, Jerusalem and Zion represent the people of Israel, and not the places in Palestine.
There are Judaized commentators in the denominational churches, and even in Christian Identity, who accept the Jewish theory that there will be two Messiahs, a theory which they contrived because they reject Christ as Messiah. In Zechariah chapter 9 we read "9 Rejoice greatly, O daughter of Zion; shout, O daughter of Jerusalem: behold, thy King cometh unto thee: he is just, and having salvation; lowly, and riding upon an ass, and upon a colt the foal of an ass." This was indeed a prophecy of Yahshua Christ, but it went on to describe the ultimate reason why the people should rejoice: "10 And I will cut off the chariot from Ephraim, and the horse from Jerusalem, and the battle bow shall be cut off: and he shall speak peace unto the Nations: and his dominion shall be from sea even to sea, and from the river even to the ends of the earth."
At the time of Christ, verse 9 of that passage was fulfilled, but not verse 10, as the children of Israel have forever been at war. But in Zechariah chapter 14 we see a Messianic vision of vengeance: "1 Behold, the day of the LORD cometh, and thy spoil shall be divided in the midst of thee. 2 For I will gather all nations against Jerusalem to battle; and the city shall be taken, and the houses rifled, and the women ravished; and half of the city shall go forth into captivity, and the residue of the people shall not be cut off from the city. 3 Then shall the LORD go forth, and fight against those nations, as when he fought in the day of battle." The Judaized commentators see this as a description of a second Messiah, rather as a second coming of Christ the Messiah, which his demonstrated in His Revelation.
When we presented our commentaries on the final chapters of Zechariah here just over three years ago, we dubbed him both Prophet of the Revelation and Prophet of the Holocaust, because He was indeed foreshadowing the Revelation of Yahshua Christ, and Zechariah chapter 14 will not be fulfilled until Christ returns to keep His promise as it is also described in Revelation chapters 19 and 20. The Jerusalem in Zechariah chapter 14 is not the Edomite city in Palestine. Rather, it is symbolic of the Christian Camp of the Saints described in Revelation chapter 20. It is also symbolic of the mountains of Israel, the land of unwalled villages described in Ezekiel chapters 38 and 39, because all of these are prophecies of the same event: the destruction of the enemies of Yahweh God in the midst of the plunder and persecution of His people. This persecution and plunder would be instigated by Satan, which is world Jewry, who gathers all the nations against the Camp of the Saints, and those nations represent the non-White races and the flood of immigration which Christendom currently suffers.
But this day of vengeance was also prophesied much earlier, in Deuteronomy chapter 32, which we have also already cited here. We will cite it again because it places the reason why the children of Israel should rejoice at the appearance of their Messiah in an appropriate context, where in the Song of Moses we read: "41 If I whet my glittering sword, and mine hand take hold on judgment; I will render vengeance to mine enemies, and will reward them that hate me. 43 Rejoice, O ye nations, with his people: for he will avenge the blood of his servants, and will render vengeance to his adversaries, and will be merciful unto his land, and to his people." Yahweh God should be glorified because He keeps His promises. His children should rejoice because He shall avenge them. The peace which Christ would make in Zechariah chapter 9 is peace with Israel, which Christ had fulfilled at His first advent. That peace was described in those terms by Paul of Tarsus in Colossians chapter 1. The war which Christ shall make, described in Zechariah chapter 14, is the destruction of His enemies. It is described in many other prophecies as well, .
The redemption of His people can never truly be complete without the destruction of His enemies, and first century Christians understood that one necessitated the other so they anticipated it even though it has not yet happened. But if He kept the first part, which He certainly did, then we should rejoice and glorify Him because He will certainly also keep the second part, which appears now to be imminent… although imminent is relative.