Christogenea Internet Radio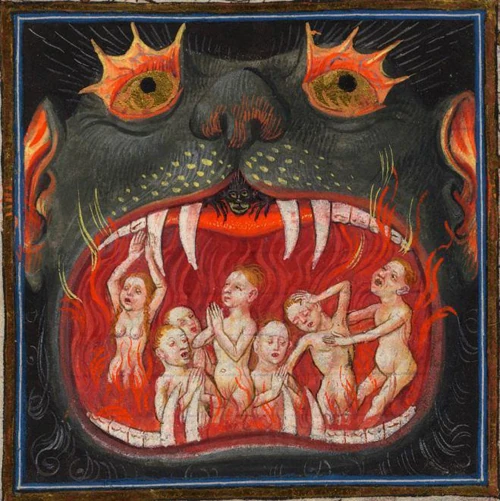 It is Enough to be an Israelite, But Enough for What?, Part 2
As we had seen in Part 1 of our critique of Bertrand Comparet's sermon, Is it Enough Merely to be an Israelite?, he had clearly taken Romans 11:26 out of the context of the epistle itself so that he could critique Paul, and he even accused Paul of having misquoted scripture. Then he denied the veracity of Paul's statement that "All Israel shall be saved" where he compared it to Isaiah 45:17, while he ignored Isaiah 45:25. While for many other reasons we may love Bertrand Comparet, this approach to scripture is what even he himself had professed to have rejected, and he must be corrected. If we truly believe Yahweh our God, and if we love Yahshua Christ, then we shall seek to reconcile and understand all of Scripture, without ever assuming that one verse can cancel out another, or that we can arbitrarily pick a favorite and ignore others.
In Romans chapter 9 Paul began by praying for his kinsmen according to the flesh, those who truly were of Israel, as opposed to the Edomites in Judaea for which he had then contrasted Jacob and Esau. Continuing at the beginning of Romans chapter 10, he continued his prayer where he addressed his Roman readers and said "1 Brethren, truly the preference of my heart, and supplication to Yahweh is for preservation on their behalf. 2 I attest to them that they have zeal for Yahweh, but not in accordance with full knowledge." So there he was still speaking of his "kinsmen according to the flesh", of those true Israelites in Judaea for which he had prayed in chapter 9.
So where he was still discussing that same subject, Romans chapter 11 opens where Paul asked "1 Now I say, has Yahweh thrust away His people?…" and he contrasted the remnant of the obedient in the time of Elijah to what he had hoped would be a similar remnant of the obedient in Judaea in his own time. Then a little later he asked "7 What then, what Israel seeks after, this it did not attain to?…" and he answered his own question in the same verse as he continued and wrote: "But the chosen have succeeded, and the rest were hardened". But who did Paul consider the chosen to be? Did he consider the chosen to be mere believers? Or did he consider the chosen to be all of Israel?
In several places in his epistles Paul does explain who are the called or chosen or elect, for example in Romans chapter 8 where he identified the called, the predestinated, and the justified all as those whom Yahweh had foreknew, or knew beforehand, and of course the Old Testament prophets identify them as the children of Israel, exclusively. This is stated rather explicitly in Amos chapter 3 where the Word of Yahweh addresses the children of Israel and says that "2 You only have I known of all the families of the earth: therefore I will punish you for all your iniquities." So they were punished for their sins, and they had promises of eternal salvation in spite of their sins.
More concisely, Paul wrote to his younger fellow-worker in 2 Timothy chapter 1 saying, as it is in the King James Version: "8 Be not thou therefore ashamed of the testimony of our Lord, nor of me his prisoner: but be thou partaker of the afflictions of the gospel according to the power of God; 9 Who hath saved us, and called us with an holy calling, not according to our works, but according to his own purpose and grace, which was given us in Christ Jesus before the world began, 10 But is now made manifest by the appearing of our Saviour Jesus Christ, who hath abolished death, and hath brought life and immortality to light through the gospel." There Paul was not speaking of temporal salvation, as he also professed in that epistle, in chapter 4, that "6 … I am now ready to be offered, and the time of my departure is at hand." Paul knew that he himself was about to die, but he also knew that he was saved in the eternal sense of the word as it is often used in the Scriptures.
So who did Yahweh call "before the world began", if not the children of Israel? He only foreknew the children of Israel, and he only called the children of Israel. From Isaiah chapter 41 and through to the end of the book, the Word of Yahweh is addressing the captivity of Israel and Judah through the prophet, all of those who had been taken captive by the Assyrians, and perhaps even those who had migrated away from Palestine to the west before the captivities. So that portion of Isaiah begins with an address to the islands, or coast lands, of the west. Then a little later, in Isaiah chapter 44, we read: "1 Yet now hear, O Jacob my servant; and Israel, whom I have chosen: 2 Thus saith the LORD that made thee, and formed thee from the womb, which will help thee; Fear not, O Jacob, my servant; and thou, Jesurun, whom I have chosen." Here Yahweh referred to Jacob, which is a collective epithet for all of Israel, as Jesurun, which means upright one, as Israel is being taken into captivity for sin. So once again, Israel is considered to be upright by God in spite of their sins.
Then after the assurance of Isaiah chapter 45 where we read in the last verse of the chapter that "25 In the LORD shall all the seed of Israel be justified, and shall glory", there is another reference at the beginning of chapter 46 to the idolatry of those same children of Israel followed by an admonishment to "3 Hearken unto me, O house of Jacob, and all the remnant of the house of Israel, which are borne by me from the belly, which are carried from the womb: 4 And even to your old age I am he; and even to hoar hairs will I carry you: I have made, and I will bear; even I will carry, and will deliver you." Isaiah chapters 45 and 46 cannot be separated, as the chapter and verse divisions themselves were added centuries after Isaiah had written. Yahweh promised to deliver all of Israel in spite of all of their sins, and although all men must experience death in this world, if one Israelite dies an eternal death, then Christ has not abolished death as Paul had professed in 2 Timothy, because there are dead Israelites. The promises of eternal life to the children of Israel must include all of the children of Israel, since no sinner is excluded in any of those promises.
In his epistle to Titus, Paul professed that the promise of eternal life also existed from the beginning of the world, where he wrote in the opening salutation that "1 Paul, a servant of God, and an apostle of Jesus Christ, according to the faith of God's elect, and the acknowledging of the truth which is after godliness; 2 In hope of eternal life, which God, that cannot lie, promised before the world began; 3 But hath in due times manifested his word through preaching…", once again from the King James Version.
Therefore it is enough to be an Israelite, if eternal life is all one hopes for. It is enough because it is an aspect of God's creation, as it says in chapter 2 of the Wisdom of Solomon, that "23 … God created man to be immortal, and made him to be an image of his own eternity." It can be demonstrated that Paul was also inspired by Solomon, as well as the prophets. So now we shall continue our critique of Bertrand Comparet's sermon, and commence with where we had left off in our first part of this critique. We want to present all of Comparet's words, and address at least most of them, so that we are not accused of skirting any of the issues which he had raised.
As he continues, Comparet is still citing incidents of disobedience and punishment in the time of the Exodus:
Before the Israelites had completed their forty years of wandering, they were ready to turn north into Palestine. A group of spies were sent ahead to look the land over to see how they should go there and occupy it. When they returned, only two men said they could conquer the land because Yahweh had promised it to them. Numbers chapters 13 & 14 tells this was a wonderful land. They had never seen anything with such productive fields. But, there were giants in big fortified cities. Because of the giants, the people were not willing to go and take over this land.
When the people rebelled, only three of them wanted to go ahead. These three were Moses, Joshua and Caleb, all the rest of them were condemned to wander out in the desert until they died. Yahweh said, "Not one of this generation which has rebelled are going to enter that land or set foot in it. Your children will, because I promised it to them, but you who have doubted my word and refused to obey me will not." [Where we have a reference to Numbers chapter 13 in our text here, our source document has 24, which is clearly a typographical error.]
As I have explained in the past, it was Jeanne Snyder who had originally transcribed the sermons which are posted in the Comparet archive at Christogenea. Jeanne was a lifelong personal friend of Bertrand and Inez Comparet. But when Jeanne would not send Clifton her transcriptions, as the two of them had a falling out and they did not get along, Clifton scanned them from Jeanne's book so that he could digitize them for the internet. But in preparation for this presentation I had checked Jeanne's original book of Comparet's sermons, and this one was not included. Neither is it among those which Clifton had digitized. So while the recording is found in the archive at Christogenea, the text is not. Here I will not conjecture as to whether there was a motive for omitting this sermon. There are other Comparet archives, and the friend who had asked us to critique this sermon evidently must have retrieved it from one of those. We do have the recording, however, and while this transcribed sermon differs slightly, it is mostly the same. So for purposes of comparison, a copy of the recording shall be included here for downloading. If the quality were better, perhaps I may have let Comparet himself read the parts of this presentation which are his.
Continuing with Comparet, he cites another example from Numbers:
In Numbers chapter 16 Korah, a Levite, led a rebellion. Korah was ambitious, he wanted to take over the position Moses and Aaron had of leading the people. Before the whole assembly, Korah said to Moses and Aaron, "You take too much upon yourselves, setting yourselves up above the people like this. We are all as holy as you and are all fit to be priests." So Moses probably said, "All right Korah, tomorrow you and those who follow you, come here with your little metal censers, in which you have fire and incense. Aaron and his sons will be here with theirs, and you can each offer incense before the tabernacle of Yahweh, and let us see who Yahweh accepts."
You know what happened, the earth swallowed up Korah and his accomplices. The earth split open, they fell into the crevice, and it closed upon them, the rest were killed by fire from Yahweh. There were many Israelites who went along with this rebellion, they were just middle-of-the-roaders who were going to wait and see what would happen. If Korah had gotten away with his rebellion, they would have followed him. These people didn't take an active part in the rebellion; they didn't have courage enough to be on either side. So another plague broke out among them and 14,700 of them died.
The 14,700 were in addition to the 250 men who died offering incense along with Korah. This event was referred to as "the gainsaying of Core", by the apostle Jude, as the King James Version has it (Jude 11), where we have "the disputation of Korah". The fault of Korah was to endeavor to establish his own priesthood in place of what was then being established by Yahweh. Continuing with Comparet:
This was no mere accident, this was a punishment sent by Yahweh. There were plenty of the Israelites who died in the wars with Assyria and Babylon, many of them killed in their fighting with the Philistines and so on. As we well know, Yahweh can bring His own followers safely through danger. When great numbers of Israel were slaughtered on various occasions, we know they had it coming to them. Sure they were born Israelites, but they weren't living up to it so they lost their safety.
Here we will interrupt Comparet, before he finishes this thought, because we will answer the rest of it in a somewhat different manner.
In this assessment, Comparet once again confutes temporal salvation with eternal salvation. Simply because these men were punished for their sins, does not mean that their eternal spirits are destroyed. Paul of Tarsus explained this, where he wrote in Romans chapter 8, citing the King James Version: "6 For to be carnally minded is death; but to be spiritually minded is life and peace. 7 Because the carnal mind is enmity against God: for it is not subject to the law of God, neither indeed can be. 8 So then they that are in the flesh cannot please God. 9 But ye are not in the flesh, but in the Spirit, if so be that the Spirit of God dwell in you. Now if any man have not the Spirit of Christ, he is none of his. 10 And if Christ be in you, the body is dead because of sin; but the Spirit is life because of righteousness. 11 But if the Spirit of him that raised up Jesus from the dead dwell in you, he that raised up Christ from the dead shall also quicken your mortal bodies by his Spirit that dwelleth in you." As we have already asserted, whether or not one has the spirit of God has nothing to do with behavior, and everything to do with the facts of the creation of God, whether or not one has been born from above.
There in that passage Paul had continued by exhorting his readers to live after the Spirit, because they had the spirit of God, having been descendants of the ancient Israelites and of Adam. But even if they sinned, once they died in this world they would be saved nevertheless. For that same reason, Paul wrote in 1 Corinthians chapter 5, speaking of a man among them who had committed fornication, and he exhorted them: "5 To deliver such an one unto Satan for the destruction of the flesh, that the spirit may be saved in the day of the Lord Jesus." Temporal death is something which all men face, but eternal life is a gift to the children of Yahweh which He promised in spite of their sins, because they are His children and that is how He created them, to be eternal creatures. If they fail, He will not fail as He has created them sufficiently for the purposes which He had pronounced, and they are destined to live up to that purpose regardless of what may or may not be their own will or ability.
Now, in response to the incident of Korah in Numbers chapter 16, Comparet continues and says:
We can't let ourselves be carried away by the idea that all we need to do is just be born of Israelite parents. We have to do more that; we have to conduct our lives according to Yahweh's laws. We have a larger opportunity open to us than anybody who is not Yahweh's people Israel. However, we have to take an active part in getting this opportunity. In all the teaching of a remnant surviving, it is interesting to look up the words, which are used, in the original languages. Let's read Isaiah 10:20-23. "And it shall come to pass in that day, that the remnant of Israel, and such as are escaped of the house of Jacob, shall no more again stay upon him that smote them, but shall stay upon Yahweh the Holy One of Israel, in truth."
Here Comparet also takes this passage from Isaiah out of context. This remnant, those who survived the Assyrian destruction of Palestine and were taken out in the captivity, would at some point no longer remain subject to the Assyrians, but would return to Yahweh. That is the context of the entire chapter. This process occurred over a thousand year period, or in some cases longer, as the children of Israel migrated out of the lands wherein they were settled by the Assyrians, and ultimately received the Gospel of Christ. But the children of Israel who were preserved in the captivity did nothing of themselves to earn their temporal salvation. They had all been sinners in Israel before they were deported into captivity. Comparet is treating eternal salvation, the salvation of which Paul was speaking in Romans 11:26, as if it is only an opportunity, and not as a promise made by Yahweh to the fathers even before the world began. Comparet is also teaching salvation by works, as if man can save himself by his own deeds, thereby diminishing the salvation which is of the blood of Christ, because all men are sinners.
Furthermore, we see in Ezekiel chapter 21 a prophecy of punishment upon Jerusalem where even the righteous would suffer, where we read: "3 And say to the land of Israel, Thus saith the LORD; Behold, I am against thee, and will draw forth my sword out of his sheath, and will cut off from thee the righteous and the wicked. 4 Seeing then that I will cut off from thee the righteous and the wicked, therefore shall my sword go forth out of his sheath against all flesh from the south to the north: 5 That all flesh may know that I the LORD have drawn forth my sword out of his sheath: it shall not return any more." So when punishment came upon Israel for their sins, even the righteous could not save themselves by their righteousness, and in the process those who would die from the sword, whether they were righteous or wicked, would all die together. But their death in this life, whether they were righteous or wicked, does not mean that they lose eternal salvation as Yahweh had also promised that He would redeem them from death and from the power of the grave. Once again, from Hosea chapter 13: "14 I will ransom them from the power of the grave; I will redeem them from death: O death, I will be thy plagues; O grave, I will be thy destruction: repentance shall be hid from mine eyes." That promise is not an opportunity for Israel, but an unconditional promise to Israel made in spite of their sins, and not because of their own righteousness. They would live because Yahweh is righteous and He created them for that purpose.
Continuing once again with Comparet, as he cites Isaiah 10:21:
The word remnant, in the Hebrew shar, means a remainder. Then it continues, "The remnant shall return, even the remnant of Jacob, unto the mighty Yahweh." Here again is the word shar. Here is what we find quoted in the New Testament from Isaiah 10:22. "For though thy people Israel be as the sand of the sea, yet a remnant of them shall return, the consumption decreed shall overflow with righteousness." The word translated consumption is the Hebrew word killayown, which means destruction.
Righteousness sometimes can only manifest itself as punishment and destruction. "For Yahweh God of hosts shall make a consumption." Here is a little different word kalah, and its meaning really is to consume completely, it is more emphatic than merely destruction. "… For Yahweh God of hosts shall make a destruction, even determined, in the midst of all the land." In Romans Paul refers back to this. Isaiah also cries concerning Israel, "Though the number of the children of Israel be as the sand of the sea, a remnant shall be saved."
Here we will interrupt once again. Comparet is once again referring to the opening verses of Romans chapter 11. As we have explained, Paul knew that Jerusalem was going to be destroyed, as he professed in Romans chapter 16 and as the Word of Yahweh had foretold in Daniel chapter 9, and Christ in the Gospel. So Paul was praying for the temporal salvation of his brethren, or at least, of a remnant of his brethren, as he had explained since Romans chapter 9, and which he was still explaining in chapter 11.
So now we shall present a longer portion of the passage in question from Romans chapter 11, where Paul wrote speaking of the continued disobedience of many of his fellow Israelites in Judaea and said: "26 And in that manner all of Israel shall be delivered; just as it is written, 'From out of Zion shall come the Deliverer, and He shall turn away impiety from Jakob.' 27 'And this to them is the covenant from Me, when I should remove their sin.' 28 Certainly concerning the good message, they are on your account enemies; but concerning the chosen [those who were actually Israelites], beloved on account of the fathers [all Israel are beloved on account of the fathers, believers and unbelievers]. 29 Indeed the favor and the calling of Yahweh are not to be repented of. [In other words, Yahweh shall not change His mind.] 30 Even as you [the Christians in Rome, descendants of Israel who were formerly pagans] were at one time disobedient to Yahweh, but now are shown mercy due to their disobedience [because Israelites in Judaea had joined themselves to the Edomites, and either allowed the Crucifixion of Christ or later agreed with it and remained in Judaism]; 31 in that manner these also are now in opposition to your mercy [i.e. Acts 22:22], so that they may have mercy shown to them. 32 Therefore Yahweh has enclosed all in disobedience, that He may show mercy to all." All of Israel having been disobedient at one time or another, a man cannot boast in his own works. Paul, praying for the survival of his "kinsmen according to the flesh" in Judaea, is recognizing here that many of them would remain disobedient and suffer the punishment which was about to come upon Jerusalem. Therefore in this passage he is comforted and expresses the consolation which is found in knowing that even if they die, they shall nevertheless be granted mercy by Yahweh. Eternal salvation and temporal salvation are different subjects entirely, and Comparet continually confounds them. He is continually using examples of temporal punishment to somehow disprove Paul's assertion that all Israel shall be saved, which was also stated plainly and explicitly in Isaiah chapter 45, in a verse which Comparet had ignored.
Now Comparet continues in response to his citation of Paul's quote from Isaiah found at Romans 9:27:
These are Greek manuscripts being translated. The word remnant is kataleimma in Greek, which means a few.
Interrupting momentarily, as a digression, κατάλειμμα appears in Romans 9:27 in the Majority Text and some of the oldest manuscripts, including the 3rd century papyrus P46, where others of the oldest manuscripts have ὑπόλειμμα. However either word, κατάλειμμα or ὑπόλειμμα is found only in Romans 9:27 in the New Testament. Everywhere else that the word remnant appears, we see a different, albeit usually related, Greek word such as λεῖμμα, λοιπός or λείπω, words which were discussed in Part 1 of this critique. Continuing with Comparet in reference to κατάλειμμα:
This word can't be paraphrased into all, or everybody that remains. It means a few shall be saved. Then Isaiah 46:3-4 tells us, "Hearken unto me O house of Jacob, and all the remnant of the house of Israel, which are borne by me from the belly, which are carried from the womb: And even to your old age I am he; and even to white hairs will I carry you: I have made, and I will bear; even I will carry, and I will deliver you." All the remnant is translated from sheriyth which means that which has escaped. When an army is routed, those who manage to escape with their lives are few and disorganized.
Now as a digression, in the earlier portion of his sermon where he claimed that Paul misquoted Scripture, Comparet cited Isaiah 45:17 and missed Isaiah 45:25, but now he cites Isaiah 46:3-4 which is just a couple of verses after 45:25, so I wonder how he missed that – unless he had an agenda.
Sometimes, when an army is routed, the number of survivors is far greater than a few, and therefore Comparet's subjective statement is a meaningless example. Except for some manuscript copies of Romans 9:27, the word κατάλειμμα in Koine Greek is peculiar to the Septuagint, where it appears in 20 verses from Genesis through Jeremiah. But it means a remnant or remainder, which could be 1% or 99%, and not necessarily a mere few. Within the context of the Assyrian captivities, where Isaiah wrote, in Isaiah chapter 10, "22 For though thy people Israel be as the sand of the sea, yet a remnant of them shall return…" it seems that those who would later turn to Christ from among the Germanic tribes of the subsequent migrations were meant. The consumption spoken of in that chapter was the destruction of Israel and Judah which was executed by the Assyrians, in which many of the Israelites had been destroyed temporally. However that has no bearing on the promises of eternal life in a resurrection and a world to come.
Furthermore, it may be demonstrated from Scripture that it is not necessarily true that κατάλειμμα means only a few. In the Septuagint, at Genesis 45:7, Joseph is speaking in reference to all of his eleven brothers and he said, as it is in Brenton's translation, "For God sent me before you, that there might be left to you a remnant upon the earth, even to nourish a great remnant of you." The word for remnant in the Greek of that passage is κατάλειμμα, and the remnant represented all of Joseph's brothers, and not merely some or a few. Ten of the brothers had purposely left Benjamin at home, and Joseph would not help them until they also brought Benjamin back to him.
Likewise in Isaiah chapter 10, which Paul cited in Romans 9:27, in verse 20 the Hebrew word is shar, which is a remainder, and could also signify a remainder large or small. Then in Isaiah 46:3 where it says "all the remnant", the Hebrew word sharith is the feminine form of shar, and it bears the same meaning. The feminine form sharith appears at Genesis 45:7, in the example we have just cited, where in the King James Version it was translated as posterity, on account of the context, but in the Septuagint it was correctly translated as κατάλειμμα or remnant. But whether the remnant of those in captivity were 1% or 99% would not matter, as Yahweh promised that many nations would come from them, and that promise was fulfilled even by the time of the ministry of Christ. So through a remnant Israel had achieved a temporal salvation as a people, but that has no bearing on the eternal salvation which is promised in the resurrection of the last days.
Now Comparet is finished with his examples from Numbers, Paul and Isaiah, and he moves on to some of the other prophets:
Zephaniah 3:13 tells us, "The remnant (sheriyth) of Israel shall not do iniquity, nor speak lies; neither shall a deceitful tongue be found in their mouth: for they shall make them afraid." This is where we get our remnant, those that are not deceitful. Can we trust all Israel today? We know we can't, and this is why not all are going to be saved.
To put this in perspective, Zephaniah had prophesied in the days of Josiah king of Judah, and therefore he was a contemporary with Jeremiah in the early years of his ministry. The "oppressing city", which is a reference to Jerusalem, is the subject of the prophecy in Zephaniah chapter 3. So after a promise that Yahweh will pour out His indignation to punish that city, He also promises that He will turn the remaining people to a pure language, since they were deceitful, and then in verse 10 we read: "10 From beyond the rivers of Ethiopia my suppliants, even the daughter of my dispersed, shall bring mine offering."
Here the word Ethiopia should have been read as Cush, which is also the ancient name for a portion of Mesopotamia and Arabia, where the empire of Nimrod the son of Cush was established. In the days of Moses, at least part of Arabia was still referred to as the land of Cush, where he had found his Midianite wife. So Zephaniah 3:10 is a reference to those who would return to Jerusalem from Babylonia in Mesopotamia with Zerubbabel to build the second temple, and the remainder of the chapter concerns them. So it is not appropriate that Comparet removed verse 13 from this context and forced it into his own paradigm. Later, the descendants of those who returned and built the second temple were once again corrupted, as we see in the later prophet Malachi, and in the books of both Nehemiah and Ezra. Through that remnant came the Christ, who is Yahweh's offering, and He came to save all of Israel, as Yahweh had pronounced in Isaiah and elsewhere. But once again, Comparet takes an example of temporal salvation and uses it as a means by which to neutralize the promises in Christ.
Then where Comparet said "Can we trust all Israel today? We know we can't, and this is why not all are going to be saved", he is missing an important overall element of the Scriptures. In 1 Timothy chapter 1 Paul had exhorted his younger colleague that he should be found "19 Holding faith, and a good conscience; which some having put away concerning faith have made shipwreck: 20 Of whom is Hymenaeus and Alexander; whom I have delivered unto Satan, that they may learn not to blaspheme." So Hymenaeus and Alexander would suffer the same fate as the fornicator in 1 Corinthians chapter 5 where Paul had admonished the assembly to deliver him to Satan for the destruction of the flesh, that the spirit may be saved in the day Yahshua Christ.
If there is a lesson to be learned from our sins in this life, we should perceive that the lesson prepares us for the world to come. So for that same reason Paul wrote in Romans chapter 8 "20 For the creature was made subject to vanity, not willingly, but by reason of him who hath subjected the same in hope, 21 Because the creature itself also shall be delivered from the bondage of corruption into the glorious liberty of the children of God." By creature Paul meant the Adamic creation, which is revealed in the final verses of that same chapter. Being made subject to vanity, the Adamic man learns the consequences of sin, and the only way that the lesson is worthwhile is if he has knowledge of it in the next life.
For that same thing, Solomon also wrote in Ecclesiastes: "12 I the Preacher was king over Israel in Jerusalem. 13 And I gave my heart to seek and search out by wisdom concerning all things that are done under heaven: this sore travail hath God given to the sons of man to be exercised therewith." As he then explained, "this sore travail" is all of the vain efforts found in the works of men. Yet there is no exercise in vanity, if men do not take the knowledge of that exercise beyond the graves of this world. Therefore in his final conclusion at the end of Ecclesiastes chapter 12, Solomon wrote: "13 Let us hear the conclusion of the whole matter: Fear God, and keep his commandments: for this is the whole duty of man. 14 For God shall bring every work into judgment, with every secret thing, whether it be good, or whether it be evil." Paul of Tarsus certainly had inspiration from the wisdom of Solomon.
This is also a subject of the prophecy found in Isaiah chapter 26, where we read in part: "7 The way of the just is uprightness: thou, most upright, dost weigh the path of the just. 8 Yea, in the way of thy judgments, O LORD, have we waited for thee; the desire of our soul is to thy name, and to the remembrance of thee. 9 With my soul have I desired thee in the night; yea, with my spirit within me will I seek thee early: for when thy judgments are in the earth, the inhabitants of the world will learn righteousness." Of course, this is spoken when a sinful Israel was being taken into captivity, and from that time Yahweh's judgments have not been in the world, for the most part. So Isaiah continues: "10 Let favour be shewed to the wicked, yet will he not learn righteousness: in the land of uprightness will he deal unjustly, and will not behold the majesty of the LORD. 11 LORD, when thy hand is lifted up, they will not see: but they shall see, and be ashamed for their envy at the people; yea, the fire of thine enemies shall devour them." The wicked are the enemies of God, and they naturally envy the people of God, who are the righteous.
Those enemies are not of Israel, but of those who were about to consume Israel, so again Isaiah continues: "12 LORD, thou wilt ordain peace for us: for thou also hast wrought all our works in us. 13 O LORD our God, other lords beside thee have had dominion over us: but by thee only will we make mention of thy name. 14 They are dead, they shall not live; they are deceased, they shall not rise: therefore hast thou visited and destroyed them, and made all their memory to perish. 15 Thou hast increased the nation, O LORD, thou hast increased the nation: thou art glorified: thou hadst removed it far unto all the ends of the earth. 16 LORD, in trouble have they visited thee, they poured out a prayer when thy chastening was upon them. 17 Like as a woman with child, that draweth near the time of her delivery, is in pain, and crieth out in her pangs; so have we been in thy sight, O LORD. 18 We have been with child, we have been in pain, we have as it were brought forth wind; we have not wrought any deliverance in the earth; neither have the inhabitants of the world fallen." Here the children of Israel are depicted as acknowledging that by themselves, they cannot execute the judgments of Yahweh. But nevertheless, in spite of their weaknesses, they profess the promise of eternal life where they say: "19 Thy dead men shall live, together with my dead body shall they arise. Awake and sing, ye that dwell in dust: for thy dew is as the dew of herbs, and the earth shall cast out the dead."
Finally, once again we see that Yahweh God Himself shall avenge His enemies where we read: "20 Come, my people, enter thou into thy chambers, and shut thy doors about thee: hide thyself as it were for a little moment, until the indignation be overpast. 21 For, behold, the LORD cometh out of his place to punish the inhabitants of the earth for their iniquity: the earth also shall disclose her blood, and shall no more cover her slain." But the subsequent verses, found in chapter 27, cannot be separated, and in them we see the identity of the enemy in the serpent of Genesis and the Canaanites, the briars and thorns who are described where we read: "1 In that day the LORD with his sore and great and strong sword shall punish leviathan the piercing serpent, even leviathan that crooked serpent; and he shall slay the dragon that is in the sea. 2 In that day sing ye unto her, A vineyard of red wine. 3 I the LORD do keep it; I will water it every moment: lest any hurt it, I will keep it night and day. 4 Fury is not in me: who would set the briers and thorns against me in battle? I would go through them, I would burn them together." These are certainly the tares, the goats and the bad fish of the parables of Christ, none of which are of Israel, and all of which are destined for the same Lake of Fire reserved for the devil and his angels.
Continuing with Comparet he moves on to another of the prophets:
Jeremiah 31:7 states, "For thus saith Yahweh, Sing with gladness for Jacob, and shout among the chief of the nations: publish ye, praise ye, and say, O Yahweh, save thy people, the remnant of Israel." Again, the word from which we get remnant is sheriyth, those who have escaped.
This example is also meaningless, as its context is once again in respect to the Israelites who were taken into captivity. So a few verses earlier in Jeremiah chapter 31 we read: "2 Thus saith the LORD, The people which were left of the sword found grace in the wilderness; even Israel, when I went to cause him to rest." That is the remnant of verse 7, which is the people who would find grace in the wilderness in verse 2. But those are promises of temporal salvation which also have no bearing on the promises of eternal life which are found elsewhere in the words of the prophets.
Now Comparet cites another of the prophets:
Joel 2:32 continues, "And it shall come to pass that whosoever shall call on the name of Yahweh shall be delivered: for in mount Zion and in Jerusalem shall be deliverance, as Yahweh hath said, and in the remnant whom Yahweh shall call." Here the word remnant is translated from the word sariyd, meaning a survivor.
The context of this verse is the Day of the Wrath of Yahweh, which is revealed in the verses which precede it. Comparet himself did not live to see that day, as he died in 1983. So he must be denying his own salvation. But rather, once again we have an example of temporal salvation with no bearing on resurrection and eternal salvation. So we read in the verses of Joel chapter 2 which precede this one which Comparet had cited: "30 And I will shew wonders in the heavens and in the earth, blood, and fire, and pillars of smoke. 31 The sun shall be turned into darkness, and the moon into blood, before the great and the terrible day of the LORD come." This passage should be cross-referenced to the description of the fall of Mystery Babylon in Revelation chapter 18, and a distinction should be made between those who heed the call to come out of her, "the remnant whom Yahweh shall call", and those who do not and suffer her punishments. Those who heed the call would also be those who call on the Name of Yahweh, as we see here in Joel.
But that is for temporal salvation, and not eternal salvation. For eternal salvation, Paul wrote in 1 Corinthians chapter 15, from the King James Version, that: "51 Behold, I shew you a mystery; We shall not all sleep, but we shall all be changed, 52 In a moment, in the twinkling of an eye, at the last trump: for the trumpet shall sound, and the dead shall be raised incorruptible, and we shall be changed. 53 For this corruptible must put on incorruption, and this mortal must put on immortality. 54 So when this corruptible shall have put on incorruption, and this mortal shall have put on immortality, then shall be brought to pass the saying that is written, Death is swallowed up in victory. 55 O death, where is thy sting? O grave, where is thy victory? 56 The sting of death is sin; and the strength of sin is the law. 57 But thanks be to God, which giveth us the victory through our Lord Jesus Christ." Where Paul wrote "We shall not all sleep, but we shall all be changed," he must be speaking of both those who sleep, which is those who have died in the flesh, and those who shall survive in the flesh up until the final return of Christ, the judgment and the resurrection.
Now Comparet responds to his examples:
We have a nation of over 250 million people. If 1,500 died of an epidemic of Asian flu, we don't speak of all the rest of the millions as survivors. It is when most of the nation perishes, and only a few are left, that we refer to them as survivors.
But this is not necessarily true of the colloquial use of the word survivor, and the comparison with the whole of the population is dishonest. In fact, in the recent Covid farce, and I purposely call it a farce because no Christian man should ever fear a flu, there were allegedly 97.2 million cases of the disease, which allegedly resulted in 1.07 million deaths. So one may claim that the death rate is 1.1%, or that the survival rate is 98.9%, and the 98.9% who had the disease and survived are called "survivors" in all of the related contemporary literature. But even this argument is vain, since Comparet has not one example from Scripture proving that not all of Israel shall be saved in the sense of an eternal salvation. Every one of his examples are in the context of temporal salvation, sin and punishment.
But in spite of the promises of eternal life in a resurrection into the world to come, Christians should seek temporal salvation, and by keeping the commandments of Christ they have a greater prospect that they will have such a salvation. One example is found in Acts chapter 16. Where Paul and Silas were locked up in a city prison, there was a great earthquake and the warden who was responsible for the keeping of the prisoners, thinking they had all escaped, evidently sought to kill himself rather than face any possible disgrace for having lost his prisoners. Then at that very point we read: "28 But Paul cried with a loud voice, saying, Do thyself no harm: for we are all here. 29 Then he called for a light, and sprang in, and came trembling, and fell down before Paul and Silas, 30 And brought them out, and said, Sirs, what must I do to be saved? 31 And they said, Believe on the Lord Jesus Christ, and thou shalt be saved, and thy house. 32 And they spake unto him the word of the Lord, and to all that were in his house. 33 And he took them the same hour of the night, and washed their stripes; and was baptized, he and all his, straightway."
So how could the apostles think that the warden's conversion to Christ would also save his entire family, if this is speaking of eternal salvation? They could not, and it is clear that even though the warden's whole house was baptized, their conversion would only give them a hope of temporal salvation. The head of the household choosing to keep the commandments of Christ, his household would have to follow suit, and therefore they would be preserved from the consequences of sin in the general society. But either way, that would have no bearing on their eternal salvation.
Of eternal salvation, Paul wrote in Romans chapter 6 asking his readers: "3 Know ye not, that so many of us as were baptized into Jesus Christ were baptized into his death? 4 Therefore we are buried with him by baptism into death: that like as Christ was raised up from the dead by the glory of the Father, even so we also should walk in newness of life. 5 For if we have been planted together in the likeness of his death, we shall be also in the likeness of his resurrection: 6 Knowing this, that our old man is crucified with him, that the body of sin might be destroyed, that henceforth we should not serve sin. 7 For he that is dead is freed from sin. 8 Now if we be dead with Christ, we believe that we shall also live with him: 9 Knowing that Christ being raised from the dead dieth no more; death hath no more dominion over him. 10 For in that he died, he died unto sin once: but in that he liveth, he liveth unto God." However to be planted together with Christ, one must be from the same tree, of the people of Israel since, as Paul wrote in Romans chapter 8, "29 … whom he did foreknow, he also did predestinate to be conformed to the image of his Son, that he might be the firstborn among many brethren."
Now Comparet errs once again by claiming that Christians must live up to "their part of the bargain":
The lesson, which goes with this, is, that special privileges bring special responsibilities, and rewards beyond anything we can imagine, if we keep our part of the bargain. Don't ever think we can dodge our responsibilities. Remember what Joshua said to the people of the two and a half tribes who wanted to take their land east of the Jordan. Joshua said, "If you plan just to stay here and not go on as part of the army, to conquer the rest of the land west of the Jordan, as Yahweh told you to, if you do that you are sinning against Yahweh, and be sure your sins will find you out." We also have to fulfill our responsibilities.
Christianity is not founded upon any bargain, or covenant, which any man had ever made. Rather, where Yahweh God had promised a new covenant, as it is recorded in Jeremiah chapter 31, there is no "if" such as in Exodus 19:5, "if ye will obey my voice indeed," which was a condition of the Levitical covenant. When the children of Israel failed and disobeyed, they lost their Levitical kingdom. But they did not lose the promises to Abraham, Isaac and Jacob, or the promises of redemption from death and eternal life which, without condition, were "promised before the world began", as Paul professed in Titus chapter 1.
So in Luke chapter 1 we read, in words attributed to Zachariah the father of John the Baptist: "68 Blessed be the Lord God of Israel; for he hath visited and redeemed his people, 69 And hath raised up an horn of salvation for us in the house of his servant David; 70 As he spake by the mouth of his holy prophets, which have been since the world began: 71 That we should be saved from our enemies, and from the hand of all that hate us; 72 To perform the mercy promised to our fathers, and to remember his holy covenant; 73 The oath which he sware to our father Abraham, 74 That he would grant unto us, that we being delivered out of the hand of our enemies might serve him without fear, 75 In holiness and righteousness before him, all the days of our life."
Likewise, Paul of Tarsus wrote in Romans chapter 15, as we have it in the Christogenea New Testament: "8 Therefore I say, Yahshua Christ came to be a minister of circumcision in behalf of the truth of Yahweh; for the confirmation of the promises of the fathers; 9 and the Nations for the sake of mercy honor Yahweh; just as it is written, 'For this reason I will profess you among the Nations, and I will sing of Your name.'" As Paul had taught in Romans chapter 4, those nations are the nations which came from the seed of Abraham. As Paul also wrote in Galatians chapter 3, speaking of the unconditional covenant which Yahweh God made with Abraham: "17 And this I say, that the covenant, that was confirmed before of God in Christ, the law, which was four hundred and thirty years after, cannot disannul, that it should make the promise of none effect." So the New Covenant is founded upon the promises made to Abraham, Isaac and Jacob, as well as the promises of redemption and salvation found in the books of the prophets. Those promises were made unconditionally, and they were made in spite of the sins of Israel, and even because of the sins of Israel.
Continuing with Comparet, he now makes an appeal to the reasonings of men:
What about all of Israel? Israel can be divided into three classes. One class is hopelessly wicked, and there are plenty of them today, as we have had in every generation we have a record of. They have been periodically destroyed for their wickedness, not saved, destroyed.
Here we shall interrupt his example to once again cite 1 Corinthians chapter 5 where Paul wrote of a fornicator and said: "4 In the name of our Lord Jesus Christ, when ye are gathered together, and my spirit, with the power of our Lord Jesus Christ, 5 To deliver such an one unto Satan for the destruction of the flesh, that the spirit may be saved in the day of the Lord Jesus." We will cite another verse from that chapter after the next portion of Comparet's example, where he continues and says:
Then there is the other extreme, the relatively good remnant. Then in between there are the great masses. They are generally not extremely bad, and they are never extremely good, they are half way between, what about them? It is easy enough to classify the two extremes, and see what is going to happen to them. Why is the evil group among us? This is simply because we, the rest of the nation of Israel, are violating Yahweh's commandment that we should destroy these evil people from out from among us. Go back and look where the various commandments of the law are given, through Moses. We will find one after another of the sins listed there, that the person doing these evil deeds shall be put to death. Then all Israel shall see and fear and shall not commit these sins anymore.
Here Comparet may have betrayed his own confusion where he asked "Why is the evil group among us?" Sinful Israelites are not necessarily an "evil group", but merely good people who have gone astray at any given time. In a Messianic prophecy found in Isaiah chapter 53 we see a description of the reason for the sacrifice of Christ where the children of Israel are portrayed as saying: "5 But he was wounded for our transgressions, he was bruised for our iniquities: the chastisement of our peace was upon him; and with his stripes we are healed. 6 All we like sheep have gone astray; we have turned every one to his own way; and the LORD hath laid on him the iniquity of us all." That includes any so-called "evil group" of sinful Israelites.
As we have just seen in 1 Corinthians, the sinner is to be destroyed in the flesh, and Paul also said in that chapter that the Christians of Corinth were obligated to "put away from among yourselves that wicked person." But as for the perceptibly good people, or for the "great masses" which Comparet describes, in describing their obligation to punish the wicked Paul also said in the verse which follows: "6 Your glorying is not good. Know ye not that a little leaven leaveneth the whole lump?" The Corinthians were boasting in themselves, vaunting themselves over the sinner, and Paul had admonished them for that. Now Comparet continues:
Did we do as the law commands? No, we have never done it more than haphazardly and these people have multiplied among us. Now we find, on the part of public figures, them practically saying that even imprisoning these criminals is a wrongful injustice against somebody who merely robbed, raped or murdered, because it is all the fault of society that these criminals chose to act this way. The wicked are here because we have allowed them to be here. In one of my radio broadcasts I use the title, "The Mystery of Good and Evil". People have asked, why does Yahweh permit evil to exist? The answer to this question is given in the Bible. Yahweh allows evil to exist because we allow it to exist. We weren't put here to be passive spectators in a drama worked out by somebody else. We, of all the people on earth, were put here to be active participants in this battle between good and evil, to bring about the kingdom of Yahweh here on earth. Few of Israel have been willing to recognize the responsibility, and that they have the numbers, the authority and the power to do it. Because Israel has shirked their duty, the nation as a whole has had to pay the penalty.
Comparet is right, that Israel has never followed the law, or even kept the commandments of the law, as they should be contrasted to the civil and ritual laws, and they should be kept by Christian today. But as the apostle James wrote in chapter 2 of his epistle, "10 For whosoever shall keep the whole law, and yet offend in one point, he is guilty of all." All men have sinned at one time or another. But what James meant is that if we rely on the law for salvation, rather than on Christ, then if we transgress even once in the most trivial way, we are doomed because men cannot save themselves by their works. So using circumcision as an example, Paul wrote in Galatians chapter 5, as it is in the King James Version: "3 For I testify again to every man that is circumcised, that he is a debtor to do the whole law. 4 Christ is become of no effect unto you, whosoever of you are justified by the law; ye are fallen from grace." The Christogenea New Testament has a better rendering of the verb where it reads "every man getting himself circumcised".
As for being active participants in battle, many prophecies indicate that we will not participate in any carnal battle at all until after the fall of Babylon and the return of Christ. For that reason Paul wrote in Ephesians chapter 6 exhorting his readers to "11 Put on the whole armour of God, that ye may be able to stand against the wiles of the devil. 12 For we wrestle not against flesh and blood, but against principalities, against powers, against the rulers of the darkness of this world, against spiritual wickedness in high places." So our battle, until Babylon falls, is only for the hearts and minds of our own people. Comparet is correct for saying that "Because Israel has shirked their duty, the nation as a whole has had to pay the penalty", but for that same reason, only Christ Himself is the remedy.
This passage we have already cited in part 1 of this presentation, which is from Isaiah chapter 59: "15 Yea, truth faileth; and he that departeth from evil maketh himself a prey: and the LORD saw it, and it displeased him that there was no judgment. 16 And he saw that there was no man, and wondered that there was no intercessor: therefore his arm brought salvation unto him; and his righteousness, it sustained him. 17 For he put on righteousness as a breastplate, and an helmet of salvation upon his head; and he put on the garments of vengeance for clothing, and was clad with zeal as a cloke. 18 According to their deeds, accordingly he will repay, fury to his adversaries, recompence to his enemies; to the islands he will repay recompence." To depart from evil, Christians today do indeed make themselves a prey for the enemies of our God. Rejecting sodomy, fornication and other sins a man makes himself a target for the devils who presently have the upper hand in our Society, even to an extant far greater than Comparet could have foreseen.
Likewise we read in an end of days prophecy concerning Edom, which is called Jewry today, in Isaiah chapter 63: "1 Who is this that cometh from Edom, with dyed garments from Bozrah? this that is glorious in his apparel, travelling in the greatness of his strength? I that speak in righteousness, mighty to save. 2 Wherefore art thou red in thine apparel, and thy garments like him that treadeth in the winefat? 3 I have trodden the winepress alone; and of the people there was none with me: for I will tread them in mine anger, and trample them in my fury; and their blood shall be sprinkled upon my garments, and I will stain all my raiment. 4 For the day of vengeance is in mine heart, and the year of my redeemed is come." Treading the winepress alone, Yahweh Himself receives all of the credit for the avenging of His people. Reading the balance of that chapter, Yahweh saves His people in spite of their wickedness and their rebellion against Him.
At this point we are not quite halfway through Bertrand Comparet's sermon, however we shall leave it with the hopes of returning to it soon, Yahweh God be willing.