Christogenea Internet Radio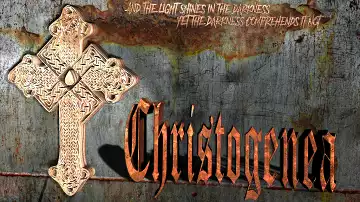 On the Wisdom of Solomon, Part 6: In the Hand of God
In our last two presentations of this commentary On the Wisdom of Solomon, which discussed chapter 2 of the book, we saw a Portrait of the Wicked, and then a portrayal of a righteous man, which we also identified as a Portrait of the Messiah, since every aspect of Solomon's portrait of the righteous man, who would be persecuted by the wicked on account of his righteousness, was fully manifest in the life and ministry of Yahshua Christ. But just as significantly, the Gospel of Christ is an announcement to the scattered and sinful children of Israel of the very same message which is found here in chapters 2 and 3 of the Wisdom of Solomon. Therefore it should be evident that there are multiple reasons why we consider this section of Wisdom to be a Messianic prophecy.
First we saw the wicked portrayed as being covetous and lustful men, who would dominate the righteous, the weak and the poor, and rule over them with their own sense of righteousness just so that they themselves can live wantonly in a quest to gratify their own desires. Then we saw a righteous man portrayed as being intractable to the wicked, as rebuking them for their sins, and ultimately as being killed by them, the only way by which they could remove him because he is an obstacle to their quest for gratification. But now we shall see that the righteous have a reward for their righteousness, which the wicked cannot even perceive, and therefore in the end, the wicked shall never succeed. This is revealed at the end of chapter 2, where Solomon had concluded that the Adamic man is indeed immortal, as Yahweh God had originally created him for that purpose, and then in the opening of chapter 3 where he announces the fate of the righteous:
Wisdom 3:1 But the souls of the righteous are in the hand of God, and there shall no torment touch them.
Solomon had made a similar statement in Ecclesiastes chapter 9, where he wrote "1 For all this I considered in my heart even to declare all this, that the righteous, and the wise, and their works, are in the hand of God…." The wise, in Solomon's eyes, must be those who cling to that wisdom which is from God, which is how he had defined wisdom in the opening chapter of this book.
We have further assurance that the souls of the righteous are in the hand of God, as Yahshua Christ Himself had told His adversaries, and had spoken of His Own people in John chapter 10 : "26 But ye believe not, because ye are not of my sheep, as I said unto you. 27 My sheep hear my voice, and I know them, and they follow me: 28 And I give unto them eternal life; and they shall never perish, neither shall any man pluck them out of my hand. 29 My Father, which gave them me, is greater than all; and no man is able to pluck them out of my Father's hand. 30 I and my Father are one."
Likewise, Paul of Tarsus, wrestling with the prospect of death and its promises over the prospects of living and the help which he could be to his people if he continued living, had written in 2 Corinthians chapter 5: "1 Therefore we know that if perhaps our earthly house of the tabernacle would be destroyed, we have a building from Yahweh, a house not made with hands, eternal in the heavens. 2 And we bemoan in this, yearning to be clothed with our dwelling which is from of heaven. 3 If indeed even being stripped, we shall not be found naked. 4 And indeed we who are being burdened in the tabernacle [the fleshly body] bemoan, since we wish not to be stripped, but to be clothed in order that the mortal would be consumed by life. 5 Now He who has been cultivating us for this same thing is Yahweh, who has been giving to us the deposits of the Spirit. 6 Therefore always having courage, and knowing that residing in the body, we sojourn away from the Prince [or Lord]; 7 indeed we walk by faith, not by that which is seen; 8 now we have courage, and we are still more pleased to travel out of the body and to reside with the Prince. 9 On which account we also strive eagerly, either residing at home or sojourning, to be pleasing to Him. [Sojourning here we seek to establish His Kingdom, striving to please Him.] 10 For we all must appear in front of the judgment seat of the Christ, in order that each should be provided for the things after the body, from that which he has practiced, whether good or bad."
Therefore according to Paul of Tarsus, to die was to be "consumed by life", to continue in an eternal body, which he called "a building from Yahweh, a house not made with hands, eternal in the heavens", and to be in the presence of Christ. This is the Christian promise, as Christ Himself had said, where it is recorded in Matthew chapter 19 where a young man was inquiring of Him: "16 And behold, one having come forth to Him said "Teacher, what good shall I do that I would have eternal life?" 17 But He said to him 'Why would you speak to Me concerning good? There is One who is good! But if you desire to enter into life, keep the commandments.'" As we have already elucidated in regard to this passage in Wisdom, as we ended our commentary on chapter 2, Yahweh the God of Israel is the God of the living, as Christ Himself had explained that even Abraham, Isaac and Jacob were living, where He said, as it is recorded in Matthew chapter 22, "31 But as touching the resurrection of the dead, have ye not read that which was spoken unto you by God, saying, 32 I am the God of Abraham, and the God of Isaac, and the God of Jacob? God is not the God of the dead, but of the living." Therefore Solomon attests that the righteous may appear to die, but they are not really dead:
2 In the sight of the unwise they seemed to die: and their departure is taken for misery, 3 And their going from us to be utter destruction: but they are in peace.
Without the Wisdom of Solomon, there is often much speculation concerning the image and likeness of God, and the distinction between the two. But at the end of chapter 2 of this book, Solomon professed that "23 … God created man to be immortal, and made him to be an image of his own eternity." So we see that the image in which God made man is the image of His Own eternal being, and we can conclude that the spirit with which God had endowed the Adamic man transcends the physical body. Thus Paul of Tarsus, speaking of the revelation of the meaning of the Old Testament through the gospel of Christ, spoke in that same manner in 2 Corinthians chapter 3 where he concluded, speaking of Christ: "17 Now the Lord is that Spirit: and where the Spirit of the Lord is, there is liberty. 18 But we all, with open face beholding as in a glass the glory of the Lord, are changed into the same image from glory to glory, even as by the Spirit of the Lord."
We have many critics who insist that only "good" Adamic men go to heaven, and all "bad" Adamic men are punished forever in hell, or have their destiny in the Lake of Fire along with the beasts, or perhaps simply cease to exist when they die in the flesh. So we must ask, is our destiny according to the Creation of God, or is it according to the perception and judgments of men? Yahweh Himself answers this, in Isaiah chapter 45: "9 Woe unto him that striveth with his Maker! Let the potsherd strive with the potsherds of the earth [a potsherd is a piece of a broken vessel, as broken cisterns were an analogy for bastards in Jeremiah chapter 2]. Shall the clay say to him that fashioneth it, What makest thou? or thy work, He hath no hands? 10 Woe unto him that saith unto his father, What begettest thou? or to the woman, What hast thou brought forth? [Asking ones own parents what they had made, regarding oneself.] 11 Thus saith the LORD, the Holy One of Israel, and his Maker, Ask me of things to come concerning my sons, and concerning the work of my hands command ye me. 12 I have made the earth, and created man upon it: I, even my hands, have stretched out the heavens, and all their host have I commanded. 13 I have raised him up in righteousness, and I will direct all his ways: he shall build my city, and he shall let go my captives, not for price nor reward, saith the LORD of hosts."
The immediate meaning of the prophecy in Isaiah chapter 45 concerned Cyrus, king of Persia, but there is also a transcendent meaning because Cyrus would ultimately facilitate the rebuilding of Jerusalem which would in turn set the historical process in motion that made possible the birth and ministry of Christ, and the subsequent announcement of the gospel of reconciliation to the people of God. So in that manner it is also a Messianic prophecy. That reconciliation of which it speaks shall be complete, as God does not fail, and as no man can take any of the people of God out of the hand of God, as Christ Himself professed. So we read in 1 Corinthians chapter 15 where Paul had stated that "22 For as in Adam all die, even so in Christ shall all be made alive." However while the wider Adamic race, which is on the periphery of Scripture, is never discarded, in this age Yahweh God chose to do His work in the earth through one specific family, the children of Israel, so we read further on in Isaiah 45:
"17 But Israel shall be saved in the LORD with an everlasting salvation: ye shall not be ashamed nor confounded world without end. 18 For thus saith the LORD that created the heavens; God himself that formed the earth and made it; he hath established it, he created it not in vain, he formed it to be inhabited: I am the LORD; and there is none else. 19 I have not spoken in secret, in a dark place of the earth: I said not unto the seed of Jacob, Seek ye me in vain: I the LORD speak righteousness, I declare things that are right…. 21 Tell ye, and bring them near; yea, let them take counsel together: who hath declared this from ancient time? who hath told it from that time? have not I the LORD? and there is no God else beside me; a just God and a Saviour; there is none beside me. 22 Look unto me, and be ye saved, all the ends of the earth: for I am God, and there is none else. 23 I have sworn by myself, the word is gone out of my mouth in righteousness, and shall not return, That unto me every knee shall bow, every tongue shall swear. 24 Surely, shall one say, in the LORD have I righteousness and strength: even to him shall men come; and all that are incensed against him shall be ashamed. 25 In the LORD shall all the seed of Israel be justified, and shall glory."
It is astonishing to us, that so many self-righteous people, who profess to be Identity Christians, who claim to understand the covenants and the identity of the covenant people, refuse to believe this passage in Isaiah, and imagine even their own brethren to be destined to destruction. However the Word of Yahweh in Isaiah makes no such distinctions, and in fact, in Jeremiah chapter 33 Yahweh had promised "7 And I will cause the captivity of Judah and the captivity of Israel to return, and will build them, as at the first. 8 And I will cleanse them from all their iniquity, whereby they have sinned against me; and I will pardon all their iniquities, whereby they have sinned, and whereby they have transgressed against me."
This does not mean that there are no consequences for sin. Sadly, most of our critics stop listening by this point, as we have explained these things often in the past, and that is their misfortune. In the opening verses of Daniel chapter 12 we read "… and at that time thy people shall be delivered, every one that shall be found written in the book. And many of them that sleep in the dust of the earth shall awake, some to everlasting life, and some to shame and everlasting contempt." The Book of Life is also found mentioned in the Revelation. Some people imagine it to be a list of names, as if Yahweh God would need such a thing. We would insist that the Bible, the Word of God, is the Book of Life, since Christ Himself is described by the apostle John as the Word of Life (1 John 1:1), and since Paul of Tarsus also exhorted his readers to be found "16 Holding forth the word of life; that I may rejoice in the day of Christ", and that "word of life" to him was the Scriptures. So one is written in the Book of Life if one is of the Creation of God. But if one is a bastard, or does not find his origin in the Adamic race, since the Bible is also the book of the generations of Adam, then one is not written in the Book of Life.
So some men shall be resurrected to everlasting contempt. But contemplating that announcement, it must be acknowledged that a resurrection to everlasting contempt signifies everlasting existence. So perhaps we may better understand what Daniel meant where in 1 Corinthians chapter 3, Paul of Tarsus speaks of the works of men and makes an analogy to one who builds on a foundation, which foundation is Christ: "11 For other foundation can no man lay than that is laid, which is Jesus Christ. 12 Now if any man build upon this foundation gold, silver, precious stones, wood, hay, stubble; 13 Every man's work shall be made manifest: for the day shall declare it, because it shall be revealed by fire; and the fire shall try every man's work of what sort it is. 14 If any man's work abide which he hath built thereupon, he shall receive a reward. 15 If any man's work shall be burned, he shall suffer loss: but he himself shall be saved; yet so as by fire." So we see that a man can have no good works his entire life, yet he himself is preserved. It seems fair to imagine that an eternity without reward is everlasting contempt. That, more than anything, should cause a man to wonder what good he has done in his life, and to seek to remedy that situation if he has no answer.
Having been endowed with the eternal image of God upon his having been created, the Adamic man does not die when the flesh is destroyed, although he appears to die because he is no longer alive in this world. What is righteous is not according to the judgment of men, but according to the judgment and the Word of God. When a child of God commits some grievous sin, we may not always understand it, but it is within the provenance of God and it serves the purpose of God. We cannot justify sin, and neither can we blame God for our sins. But reading his epistle to the Romans, Paul explained that men and women were being given over to sin in his own time, as a punishment for their idolatry, and therefore that was the reason for the sexual perversion and decadence of ancient Rome.
This is evident in Romans chapter 1, where speaking of the truth of God, Paul had written that "21 Because knowing Yahweh, they thought of Him not as God, nor were they thankful; but they became foolish in their reasonings, and were darkened, their hearts void of understanding: 22 alleging to be wise they became fools, 23 and they changed the estimation of the incorruptible Yahweh into a resemblance of an image of corruptible man, and birds, and four-legged animals, and reptiles." So on account of their having turned to paganism, we read: "24 On which account Yahweh hands them over to uncleanness in the passions of their hearts, their bodies to be dishonored among themselves: 25 every one who exchanges the truth of Yahweh with falsehoods, and reverences and serves the creation rather than the Creator, who is praised for the ages. Truly. 26 Therefore Yahweh handed them over to a state of disgrace, for both their females exchanged their natural intimacy for that contrary to nature, 27 and likewise the males have given up the natural intimacy of the female, inflamed in their desires for one another, males with males perpetrating shamefulness, and their wandering necessitates the reward they are receiving among themselves."
Therefore it is evident that when people turn to wicked practices such as sodomy, it is because God gave them up to such practices as a punishment, because they had already turned their backs on Him. Today we are overrun with sodomites, and also with presumed Christians who approve of those who commit sodomy. So after a list of other sins which includes sodomy and fornication, Paul says: "32 such as these who knowing the judgments of Yahweh, that they practicing such things are worthy of death, not only they who cause them, but also they approving of those committing them." So we must ask ourselves, these Adamic men and women also being children of Israel, and therefore children of God, was their punishment for their destruction, or for their ultimate shame and correction?
However those practicing such wickedness also despise the righteous who stand against their sin, and therefore Solomon further declares in reference to those of the righteous who would suffer in the world on that account:
4 For though they be punished in the sight of men, yet is their hope full of immortality.
Solomon is still writing within the context of the wicked and the righteous whom he had portrayed in chapter 2. The wicked are self-righteous, and therefore when they persecute the righteous, they can claim to be punishing them for some infraction or violation of their own law, or in the case of Christ, for what the wicked had supposed from the laws of God, for things they imagined but which were not actually transgressions of the laws of God.
In his first epistle, in chapters 3 and 4, the apostle Peter testified of Christ that He had gone to the "spirits in prison", referring to those who died even in the flood of Noah, for the purpose of preaching the gospel to "… them that are dead, that they might be judged according to men in the flesh, but live according to God in the spirit." So we see that although they were certainly not living according to Yahweh as they were alive here on earth, and while they continued to be alienated from Yahweh after they were taken from this world, they nevertheless existed up to the point where they could be reconciled to Yahweh through hearing the gospel of Christ. Ostensibly, the hope of immortality exists even when one dies a sinner, having been estranged from Yahweh God until and even long after one's having passed from this world.
In this same manner Paul wrote in Romans chapter 5, and we will cite our own translation of Paul's Greek: "12 For this reason, just as by one man sin entered into the Society, and by that sin death, and in that manner death has passed to all men, on account that all have sinned: 13 (for until the law sin was in the Society; but sin was not accounted, there not being law; 14 but death reigned from Adam until Moses, even over those who had not committed a sin resembling the transgression of Adam, who is an image of the future. 15 But should not, as was the transgression, in that manner also be the favor? Indeed if in the transgression of one many die, much greater is the favor of Yahweh, and the gift in favor, which is of the one man Yahshua Christ, in which many have great advantage. 16 And not then by one having committed sin is the gift? Indeed the fact is that judgment of a single one [which is Christ] is for condemnation, but the favor is from many transgressions into a judgment of acquittal. 17 For if in the transgression of one, death has taken reign through that one, much more is the advantage of the favor, and the gift of justice they are receiving, in life they will reign through the one, Yahshua Christ.) 18 So then, as that one transgression is for all men for a sentence of condemnation, in this manner then through one decision of judgment for all men is for a judgment of life. 19 Therefore even as through the disobedience of one man the many were set down as sinners, in this manner then through the obedience of One the many will be established as righteous."
These words stand in the way of most traditional church doctrines, which threaten hell or purgatory to sinners, or to people who do not attend some particular church or submit to their peculiar laws and doctrines, or who do not partake in their particular rituals. As Peter wrote in his second epistle, in chapter 3, "15 And regard the forbearing salvation of our Prince, just as also our beloved brother Paul according to the wisdom given to him has written to you, 16 as also in all the letters speaking in them concerning these things, in which some things are hard to understand, which those who are unlearned and unstable pervert – as also the rest of the writings – for their own destruction!" So where Peter mentioned "the forbearing salvation of our Prince", he was referring to this very subject.
But even many Identity Christians twist Paul's words to mean something other than what Paul had written. In this passage, the many of verse 15 must be the all men of verse 12, and the many of verse 19 must be the all men of verse 18. Many commentators, who refuse to believe that all of Israel is saved, or who refuse to believe that our entire Adamic race was created by Yahwe God with the purpose of being immortal, in the image of His eternity, seek to eliminate a portion of that race from immortality by imagining that the word many where it appears in this passage is set in contradistinction to the phrase all men, when actually it is a reference to all men, to all of the descendants of Adam, without exception. As we have already discussed, Christ Himself described death as an entry into life, and it was the task of Paul to explain the revelation of the Gospel to the "lost sheep" of the children of Israel. Paul was only teaching what the Wisdom of Solomon had already contained, which was revealed to men in the Gospel itself.
So regarding the misfortunes of the righteous, Solomon continues:
5 And having been a little chastised, they shall be greatly rewarded: for God proved them, and found them worthy for himself. 6 As gold in the furnace hath he tried them, and received them as a burnt offering.
The word for chastise, παιδεύω, relates to the instruction of children and refers to the punishment of a child for their correction. Paul, referring to the same phenomenon in the relationship between Yahweh God and His children, used the equivalent noun, παιδεία, at Hebrews 12:8 where he wrote "8 But if ye be without chastisement, whereof all are partakers, then are ye bastards, and not sons. 9 Furthermore we have had fathers of our flesh which corrected us, and we gave them reverence: shall we not much rather be in subjection unto the Father of spirits, and live? "
Within a distinct Messianic prophecy found in Zechariah chapter 13, the Word of Yahweh prophesied the troubles which would also come upon His people: "7 Awake, O sword, against my shepherd, and against the man that is my fellow, saith the LORD of hosts: smite the shepherd, and the sheep shall be scattered [of course, in the Gospel Christ had cited this passage in reference to Himself]: and I will turn mine hand upon the little ones. 8 And it shall come to pass, that in all the land, saith the LORD, two parts therein shall be cut off and die; but the third shall be left therein. 9 And I will bring the third part through the fire, and will refine them as silver is refined, and will try them as gold is tried: they shall call on my name, and I will hear them: I will say, It is my people: and they shall say, The LORD is my God." This may well describe the conversions of the scattered "lost sheep" of the house of Israel which occurred with the rise of Christianity. So the apostle Peter spoke of this same process in chapter 1 of his first epistle, where once again we cite our own translation: "3 Blessed is Yahweh, even the Father of our Prince Yahshua Christ, who according to His great mercy has engendered us from above into a living hope through the resurrection of Yahshua Christ from among the dead, 4 for an inheritance incorruptible and undefiled and unfading, being kept in the heavens for us 5 who are being preserved by the power of Yahweh through faith for a salvation prepared to be revealed in the last time. 6 In which you must rejoice, if for a short time now it is necessary being pained by various trials, 7 in order that the test [or trial] of your faith, much more valuable than gold which is destroyed even being tested by fire, would be found in praise and honor and dignity at the revelation of Yahshua Christ…"
Where Solomon likens the suffering and death of the righteous "as a burnt offering", we see that same analogy in Yahshua Christ, the Lamb of God. In Romans chapter 8, Paul had asked rhetorically, while citing the 44th Psalm: "35 Who shall separate us from the love of Christ? shall tribulation, or distress, or persecution, or famine, or nakedness, or peril, or sword? 36 As it is written, For thy sake we are killed all the day long; we are accounted as sheep for the slaughter. 37 Nay, in all these things we are more than conquerors through him that loved us." Even when we are slain by the wicked, we have an assurance that we shall prevail. Later, in Romans chapter 12, Paul encouraged his readers to be ready to sacrifice themselves in service to God: "1 I beseech you therefore, brethren, by the mercies of God, that ye present your bodies a living sacrifice, holy, acceptable unto God, which is your reasonable service. 2 And be not conformed to this world: but be ye transformed by the renewing of your mind, that ye may prove what is that good, and acceptable, and perfect, will of God."
Sometimes men suffer as sinners, as those who died in the flood of Noah had suffered, and sometimes men suffer for their apparent righteousness, which is the story of Job, and which is why Christ Himself had suffered. Christians, understanding the promises of Yahweh, should not suffer as sinners. So Peter wrote in his first epistle, in chapter 4: "14 If ye be reproached for the name of Christ, happy are ye; for the spirit of glory and of God resteth upon you: on their part he is evil spoken of, but on your part he is glorified. 15 But let none of you suffer as a murderer, or as a thief, or as an evildoer, or as a busybody in other men's matters. 16 Yet if any man suffer as a Christian, let him not be ashamed; but let him glorify God on this behalf. 17 For the time is come that judgment must begin at the house of God: and if it first begin at us, what shall the end be of them that obey not the gospel of God? 18 And if the righteous scarcely be saved, where shall the ungodly and the sinner appear? 19 Wherefore let them that suffer according to the will of God commit the keeping of their souls to him in well doing, as unto a faithful Creator." Apparently, at least some of the ungodly and the sinners among the Adamic race shall be resurrected to everlasting contempt. But now Solomon informs us of those who remain righteous:
7 And in the time of their visitation they shall shine, and run to and fro like sparks among the stubble.
As Paul had explained in Philippians chapter 1, which is once again from our own translation of his Greek: "12 Therefore, my beloved, just as you have always obeyed, not while in my presence only, but now much more in my absence, with fear and trembling you achieve your own preservation. 13 For it is Yahweh who is operating in you, both to desire and to work for that approval. 14 Do all things apart from murmuring and disputing, 15 that you would be perfect and with unmixed blood, blameless children of Yahweh in the midst of a race crooked and perverted - among whom you appear as luminaries in the Society, 16 upholding the Word of Life for a boast with me in the day of Christ, that not in vain have I run nor in vain have I labored."
Where Paul spoke of men achieving their own preservation, he certainly did not mean to say that men can save themselves. Rather, men who repent of their sin, keep the commandments of Christ, and love their brethren can ensure the quality of their salvation, because for those things, by having stored up treasure in heaven they may expect a reward at the day of their judgment. But just as the first century Romans were given over to sodomy and fornication as punishment for their idolatry, being given over to aliens is also a result of punishment for sin. So in Zechariah chapter 9 Yahweh pronounced such a judgment upon the Philistines where we read "6 And a bastard shall dwell in Ashdod, and I will cut off the pride of the Philistines." Likewise, the ancient children of Israel were warned that the same would happen to them for their disobedience, in Deuteronomy chapter 28: "32 Thy sons and thy daughters shall be given unto another people, and thine eyes shall look, and fail with longing for them all the day long: and there shall be no might in thine hand." So this is also what Solomon foresaw here in Wisdom, and what Paul had also foreseen in his epistle to the Philippians, that if Christians do not obey Christ and keep His commandments, that they would inevitably share that same fate.
Today, as the words of Christ in Revelation chapter 20 are being fulfilled, Satan has emerged from the pit to gather all of the heathen nations of the world in battle against the Camp of the Saints. So we see all the nations of Christendom are besieged, overrun with aliens, and now their numbers are so large that they are emboldened in their endeavor to destroy White Christian society completely and attempt to replace it with their own substitute of chaos and lawlessness. While some of us may pass the normal course of our lives before the day of Yahweh's visitation, those of us who remain certainly will appear as sparks among the stubble, as "blameless children of Yahweh in the midst of a race crooked and perverted - among whom you appear as luminaries in the Society", as just a small minority of White faces drowning in a flood of bastards, as Christ had also warned that it would be as it was in the days of Noah.
Now, speaking of those "sparks among the stubble", which are Paul's luminaries "in the midst of a race crooked and perverted":
8 They shall judge the nations, and have dominion over the people, and their Lord shall reign for ever.
This is also a Messianic prophecy of the final destiny of the children of Israel. The Adamic race was created to have dominion over the earth, which also requires a capacity to pass judgment upon the earth. Of course, the stubble are not going to be ruled over, as once this is fulfilled they are stubble and neither people nor nations. The word dominion in the Hebrew of Genesis 1:26 is to rule or have dominion over, and also to dominate, tread down or subjugate. The children of Israel, a servant nation (Isaiah 41:8-9) and kingdom of priests (Exodus 19:6) to Yahweh their God, were expected to fulfill that same role since all of the other Adamic nations had departed from the way, having gone off into pagan idolatry (Acts 17:26-27, 30). Being a kingdom of priests, not a kingdom with priests, the children of Israel collectively were to judge the earth, and have dominion over it. That is the meaning of the 82nd Psalm, and this Psalm was cited by Christ Himself, where the Word of Yahweh had addressed them and asked "2 How long will ye judge unjustly, and accept the persons of the wicked?" The words of the Psalm were fulfilled in the many admonitions to the children of Israel which are found in the Gospel of Christ.
In the New Testament, which is properly intended for the descendants of those same children of Israel, Peter once again invoked the Word of God in reference to this where he wrote in chapter 2 of his first epistle: "9 But ye are a chosen generation [or properly, race], a royal priesthood, an holy nation, a peculiar people; that ye should shew forth the praises of him who hath called you out of darkness into his marvellous light." But Paul of Tarsus was even more explicit where he himself had explained this same thing found in Wisdom to the Corinthians, in 1 Corinthians chapter 6 where he was admonishing them for not being able to decide small matters amongst themselves and he wrote 1 Corinthians 6: "1 Dare any of you, having a matter against another, go to law before the unjust, and not before the saints? 2 Do ye not know that the saints shall judge the world? and if the world shall be judged by you, are ye unworthy to judge the smallest matters? 3 Know ye not that we shall judge angels? how much more things that pertain to this life? 4 If then ye have judgments of things pertaining to this life, set them to judge who are least esteemed in the church."
To both Solomon here in Wisdom, in the context of the Old Covenant, and to Paul, in the context of the New Covenant, the saints are the believing or obedient of the children of Yahweh God, as the children of Israel were esteemed by Yahweh to be a "holy nation", and that same word for holy, which is ἅγιος, when it is used of people is translated as saint. Paul addressed some of his epistles to the saints in diverse places, in that same context, or made mention of the saints in various places. Paul was referring to pious believers, and not to any presumed "saints" consecrated by some worldly church authority, as the arrogance of the Roman Catholic Church leads it to presume that it can designate saints. Here in chapter 4 of the Wisdom of Solomon, where a Hebraism is employed, we read "That his grace and mercy is with his saints, and that he hath respect unto his chosen.' That parallelism demonstrates that the saints are indeed the elect, or chosen, which are the collective children of Israel. The saints come from out of the loins of Abraham, and not from any Church decree.
These similarities in doctrine we have pointed out here, which are found in the letters of Paul when compared with the Wisdom of Solomon, is to us an indication that Wisdom was indeed an important source of Paul's inspiration. Some of these doctrines which both Paul and the author of Wisdom espouse are expressed only in very subtle terms in the Old Testament or in the Gospel. But both Solomon and Paul had described them quite explicitly, and often, only Solomon and Paul describe them explicitly. So for that reason also, we believe that the Wisdom of Solomon is an authentic book of Scripture, as well as being a source of Paul's inspiration.
But one other passage of Scripture which we can cite where it is evident that the faithful among the children of Israel shall judge the earth is found in Micah chapter 4, which prophesies an event which we all await eagerly today, as it too describes the siege against the Camp of the Saints: "11 Now also many nations are gathered against thee, that say, Let her be defiled, and let our eye look upon Zion. 12 But they know not the thoughts of the LORD, neither understand they his counsel: for he shall gather them as the sheaves into the floor. 13 Arise and thresh, O daughter of Zion: for I will make thine horn iron, and I will make thy hoofs brass: and thou shalt beat in pieces many people: and I will consecrate their gain unto the LORD, and their substance unto the Lord of the whole earth."
At that time, Adam's original commission shall finally be fulfilled. Then the children of Israel shall be delivered from the hands of their enemies, the promise of Christ which was announced in the opening chapter of the gospel of Luke, and then they shall remain in the hand of their God. So Solomon now offers an assurance:
9 They that put their trust in him shall understand the truth: and such as be faithful in love shall abide with him: for grace and mercy is to his saints, and he hath care for his elect.
Being "faithful in love" is a willingness to be obedient to God, as Christ explained in John chapter 14: "23… If a man love me, he will keep my words: and my Father will love him, and we will come unto him, and make our abode with him." Then a little further on, in John chapter 15: "10 If ye keep my commandments, ye shall abide in my love; even as I have kept my Father's commandments, and abide in his love." So the apostle John had later written in chapter 5 of his first epistle: "2 By this we know that we love the children of God, when we love God, and keep his commandments. 3 For this is the love of God, that we keep his commandments: and his commandments are not grievous."
But here we also see who may abide with God, who they are who could put their trust in Him, since Solomon qualifies it here where he wrote "grace and mercy is to his saints, and he hath care for his elect." Men cannot elect, or choose themselves, but grace and mercy are for those whom were chosen by God, which are the children of Israel. Christ had told His disciples, "You have not chosen Me, , but I have chosen you." In reference again to the fact that the saints shall judge the world, we read in Isaiah chapter 42: "1 Behold my servant, whom I uphold; mine elect, in whom my soul delighteth; I have put my spirit upon him: he shall bring forth judgment to the Nations." Then we read in Isaiah chapter 45: "4 For Jacob my servant's sake, and Israel mine elect, I have even called thee by thy name: I have surnamed thee, though thou hast not known me." While it may be protested that the citation in Isaiah chapter 42 refers only to Christ, as it is a Messianic prophecy, we would refer to Jude 14, as the prophecy in Isaiah 42 has a dual meaning: "14 And Enoch also, the seventh from Adam, prophesied of these, saying, Behold, the Lord cometh with ten thousands of his saints, 15 To execute judgment upon all, and to convince all that are ungodly among them of all their ungodly deeds which they have ungodly committed, and of all their hard speeches which ungodly sinners have spoken against him." As Paul had told the Corinthians, in 2 Corinthians chapter 10, they should be "6 … having in a readiness to revenge all disobedience, when your obedience is fulfilled. "
Speaking of the wicked and the righteous, David had written in the 25th Psalm: "19 Consider mine enemies; for they are many; and they hate me with cruel hatred. 20 O keep my soul, and deliver me: let me not be ashamed; for I put my trust in thee. 21 Let integrity and uprightness preserve me; for I wait on thee. 22 Redeem Israel, O God, out of all his troubles." That is the same sentiment we see expressed here in Wisdom. In the opening verses of that same Psalm we read: "1 Unto thee, O LORD, do I lift up my soul. 2 O my God, I trust in thee: let me not be ashamed, let not mine enemies triumph over me. 3 Yea, let none that wait on thee be ashamed: let them be ashamed which transgress without cause."
One other place in the writings of David where these sentiments in Wisdom are expressed is in the 37th Psalm: "38 But the transgressors shall be destroyed together: the end of the wicked shall be cut off." That is a subject of discussion in the later part of Wisdom chapter 3. Then the Psalm continues: "39 But the salvation of the righteous is of the LORD: he is their strength in the time of trouble. 40 And the LORD shall help them, and deliver them: he shall deliver them from the wicked, and save them, because they trust in him." In the 34th Psalm we read: "21 Evil shall slay the wicked: and they that hate the righteous shall be desolate. 22 The LORD redeemeth the soul of his servants: and none of them that trust in him shall be desolate." However in the 57th Psalm, mercy is coupled with truth for those who trust in Yahweh, as Solomon professed here: "2 I will cry unto God most high; unto God that performeth all things for me. 3 He shall send from heaven, and save me from the reproach of him that would swallow me up. Selah. God shall send forth his mercy and his truth."
Where Solomon wrote here that they who trust in God shall know truth, we see an allusion in a Messianic prophecy from Isaiah chapter 28: "16 Therefore thus saith the Lord GOD, Behold, I lay in Zion for a foundation a stone, a tried stone, a precious corner stone, a sure foundation: he that believeth shall not make haste. 17 Judgment also will I lay to the line, and righteousness to the plummet: and the hail shall sweep away the refuge of lies, and the waters shall overflow the hiding place." If the refuge of lies is swept away, the truth shall remain for those who trust in Yahweh.
One of the only other Old Testament prophesies of grace is found in Jeremiah chapter 31, preceding the promise of a New Covenant: "2 Thus saith the LORD, The people which were left of the sword found grace in the wilderness; even Israel, when I went to cause him to rest." There is one other prophecy of grace, in Zechariah chapter 12: "9 And it shall come to pass in that day, that I will seek to destroy all the nations that come against Jerusalem. 10 And I will pour upon the house of David, and upon the inhabitants of Jerusalem, the spirit of grace and of supplications: and they shall look upon me whom they have pierced, and they shall mourn for him, as one mourneth for his only son, and shall be in bitterness for him, as one that is in bitterness for his firstborn." Of course, in Zechariah, Jerusalem stands as a type and does not necessarily refer to the modern Edomite Jewish city in Palestine. The elect of God are the scattered nations of Israel which have accepted the New Covenant being offered to them in Christ, so as Jeremiah said, "The people which were left of the sword", the people who survived the Assyrian and Babylonian captivities of Israel, "found grace in the wilderness", where the angels of Revelation chapter 12 had brought the woman to rest who had the twelve stars, representing the twelve tribes of Israel who had resettled in Europe.
Paul of Tarsus understood that grace represented the opportunity for mercy, peace and reconciliation between Israel and God, and continually announced it in his epistles, often in the same way in which Solomon declares it here. The grace of God was never intended for any race but the children of Israel, as it is a matter of the prophecy of God. So Paul announced grace and peace or grace, mercy and peace in many of his epistles, as also did John in the opening verses of his first epistle. But those epistles were written to specific audiences, so other races cannot apply them to themselves. Addressing "the saints which are in all of Achaia" in 2 Corinthians chapter 1, Paul wrote " 2 Grace be to you and peace from God our Father, and from the Lord Jesus Christ. 3 Blessed be God, even the Father of our Lord Jesus Christ, the Father of mercies, and the God of all comfort…" Outside of the Wisdom of Solomon, the words are not used together in that same sense in reference to the elect of God in the Old Testament. Likewise, Peter wrote to the Christians of Anatolia who were "2 Elect according to the foreknowledge of God the Father, through sanctification of the Spirit, unto obedience and sprinkling of the blood of Jesus Christ: Grace unto you, and peace, be multiplied." In this regard, each of these apostles seems to have been inspired by the Wisdom of Solomon.
Now that we have hopefully seen how the righteous are in the hand of God, as the Wisdom of Solomon proceeds it turns its attention to the fate of the wicked.