Christogenea Internet Radio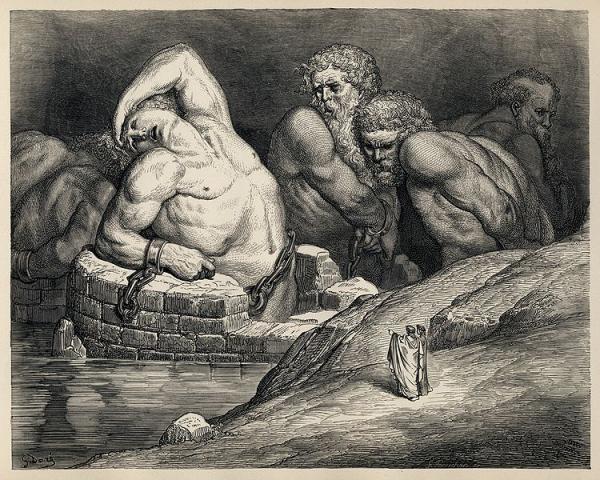 Remembering Clifton this evening, we replayed a program I presented with him on June 10th of 2011, The Angels Chained in Darkness
Tonight we are mourning the death of our long-time friend and fellow-worker, Clifton Emahiser, who passed on Wednesday afternoon. This introduction is prerecorded for both programs this weekend, July 20th and 21st, 2018, and each evening I will rebroadcast a program which Clifton and I did together over the past several years.
Clifton Emahiser had been very sick for a long time. He had a stent put in his heart in 1998. One can go to his very first Watchman's Teaching Letter, published in May of 1998, and the first thing he discussed was his heart attack that February, and his promise to devote the rest of his life to a teaching ministry. I remember him telling me often, even while I was still in prison, which is now at least ten years ago, about his intermittent spells of high blood pressure or low pulse rates.
Last August he had fallen in his garage at home, spent 17 hours on the floor, and had suffered some minor heart attacks then. The type of heart attacks to which Clifton was susceptible were not the sudden, massive ones that usually kill men immediately, but more subtle, long-lasting ones that leave one too weak to do much of anything but to have anxiety. He was told last August that he had more blocked arteries, but because of his age he was not a candidate for heart surgery.
So we brought Clifton here to our home in Florida, and tried our best to make him as comfortable as possible. I tried to encourage him to keep working, but he was generally too weak and tired to find the energy for writing. Diet and supplements were not much help.
Things went very well, I thought, until Clifton had a fall in our home on June 19th. But it was nothing that really concerned me until the 21st when he was in agonizing pain and complaining about his lower back. I took him to the emergency room, where we spent the next ten hours before he was admitted.
He had not broken anything, but it was discovered that he had severe stenosis of the lower spine and a collapsed disk, which explained why he had been so weak on his feet over the past years. A doctor offered back surgery, which of course is always risky at 91 years of age.
After a discussion with Clifton, we both agreed that the risk of surgery was the best route, the only option being that he may remain bed-ridden. So he had the surgery on June 29th. The doctor was very confident that the surgery was a success. After that, the optimistic outlook was 3 or 4 weeks of physical therapy, and he would be home and better off than he was before he fell. So I had Clifton transferred to a nursing home for therapy as soon as the hospital released him, which I think was on on July 5th.
Over the past few weeks, I visited him four or five times a week, and other friends also visited him, bringing him ice cream or cold drinks. So when I got to the nursing home late Tuesday afternoon where he was supposed to be getting physical therapy, after about 4 spoonfuls of the strawberry ice cream I brought him, Clifton began complaining about chest pains. He really did not look good when I got there, but I was trying to be optimistic, and hoped that the optimism spread to him.
So when he complained about the chest pains I immediately had the nurse check him out, and his heart rate was only 35, his blood pressure below 90/40. Within half an hour Clifton was on his way to the emergency room in an ambulance.
Clifton's mood last Thursday was positive and had given me much hope that he wanted to recover and come home quickly. But over the following weekend he was visited by friends while I did podcasts, and they reported that his mood had changed. Then I saw him Sunday late afternoon and he was gloomy and melancholic and Tuesday he looked worse than his mood on Sunday could have even reflected.
While Clifton did not say anything pessimistic to me, on Wednesday I had heard from our friend Doug, who visited Clifton on Saturday, that his mood was indeed very pessimistic, and he even told Doug that he would not live much longer. Clifton never made such a statement when I saw him, but Doug thinks Clifton did not want to worry me.
Having made arrangements days in advance, we went to dinner with Doug and his son on Tuesday, as the ambulance took Clifton to the hospital. Of course they hated to hear that Clifton was so ill, and that was the main subject of our conversation. Then later that night when I saw him in the emergency room, Clifton was quite miserable the few moments in which he was alert, but for most of the time he did not even respond to me, laying there just sort of passed out with his eyes open. For the few seconds I spoke to him, he knew who I was, but he could not say much else.
The report from the nurse was that his troponin levels were elevated, so his heart was once again in a prolonged state of attack. He was in that same condition when he was first hospitalized on the 21st of June, but it was thought that he had been stabilized. He was in that same condition last August when he fell in Ohio and had spent 17 hours on his garage floor before being discovered and hospitalized.
Still asleep around 7:00 AM, I had a strange dream on Wednesday morning. I heard Clifton's voice just as if he was in the same room with me, and he sounded fairly robust, announcing to me that "I have given up all of my heart medications", or something very similar to that. Immediately I awoke, dismissed it as something out of my own fears, and went to my desk.
A few hours later I got a phone call from the nurse at ICU. I was already planning on getting to the hospital around noon. She told me that the outlook for Clifton was very bleak, that his heart was not improving, and that he was no longer responding to the heart medication. I remembered my dream immediately.
I called Doug, who got to Clifton's room even before we did. We had a problem getting in, as the visiting hours ended at noon and began at 2PM, but Doug slipped through early and told a barely-conscious Clifton that we were coming. Later we knew that he must have held on for us…
At around 2:30 PM, Clifton passed away as the three of us were at his bedside. Even though he was very weak and on the verge of death, he knew we were there. He gave a very strong nod after Melissa had said some encouraging words in his ear, expressing our wishes for him.
Clifton is a tough old man and never gave up on anything very easily. Being sick for so long, we were blessed to have him for the time that we did. He has been sorely missed around here for several weeks now, and there is a large void in our household. I cannot offer a proper eulogy at the moment, but I am certain he will be missed by our entire Christian Identity community.
Right now, Clifton is on his way to Tiffin, Ohio, where he will be buried next to his wife Trillis, who died in 1993. In a little over two weeks Melissa and I will be heading north, and if everything goes as planned we will have a brief funeral service for Clifton on either August 18th or 19th.