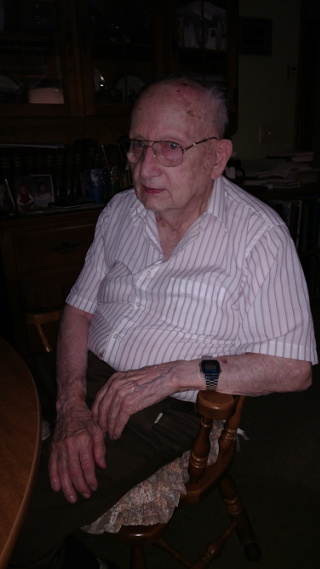 This weekend we remember Clifton Emahiser by replaying his first appearance on Internet Radio.
Clifton's fleshly body was committed to the earth this morning in Tiffin, Ohio, the same town in which he was born in 1928. We thank all of our friends who attended the brief funeral, who came from Indiana, Michigan, Ohio and Pennsylvania to be with us this day. 

The program we present tonight was first broadcast on Talkshoe on April 18th, 2009, days after Clifton's 82nd birthday.
At left: Clifton at his dining room table in his home in Fostoria, Ohio, October, 2015.