Christogenea Internet Radio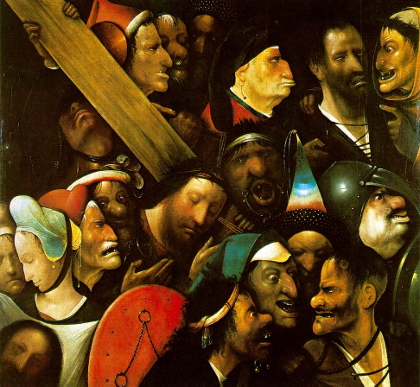 Special Notices to All Who Deny Two-Seedline, Part 24
Here we bring our presentation of Clifton Emahiser's series of Special Notices to All Who Deny Two-Seedline to its conclusion. So far as my records indicate, this twenty-fourth and final notice was completed by Clifton on February 6th, 2003. As we have seen in his earlier portions of this series, Clifton did not really plan on writing so much on the subject, and on the other hand sometimes he thought he would write much more. Instead, he went on in his ministry to do other things, but all of them ultimately relate back to this same subject. There is no subject more important if a Christian really wants to understand not only the Bible, but also the forces which govern the world around us today.
As we proceed this evening, we shall hear Clifton make the assertion that "It is paramount we fathom that Yahweh came in the flesh; dwelt among us in the flesh; was bruised in the flesh; died in the flesh; was resurrected after three days in the flesh; ascended to heaven in the flesh, and will return again to us in the flesh." Of course, there is no one verse of Scripture which informs us of this, however there are many verses which inform us of one aspect or the other, so Clifton is offering a compilation. For instance, we read in Hebrews chapter 2 that Christ "took on … the seed of Abraham", and in Romans chapter 9 that Christ "was made of the seed of David according to the flesh", so Clifton may indeed assert that Yahweh "came in the flesh". Likewise we read in John chapter 1 that "14 … the Word was made flesh, and dwelt among us…" so Clifton says here that Yahweh "dwelt among us in the flesh".
Then in Luke chapter 24 we see the following exchange, where Christ appeared to the apostles many days after His resurrection, and it says: "36 And as they thus spake, Jesus himself stood in the midst of them, and saith unto them, Peace be unto you. 37 But they were terrified and affrighted, and supposed that they had seen a spirit. 38 And he said unto them, Why are ye troubled? and why do thoughts arise in your hearts? 39 Behold my hands and my feet, that it is I myself: handle me, and see; for a spirit hath not flesh and bones, as ye see me have." So Clifton can certainly assert that Yahshua Christ "was resurrected after three days in the flesh". Then where we see in the Gospel of John that Christ after His resurrection had told Thomas to "Reach hither thy finger, and behold my hands; and reach hither thy hand, and thrust it into my side: and be not faithless, but believing", we see Clifton has grounds for asserting that Yahshua Christ was "bruised in the flesh".
A short time later, as Luke records the ascension of Christ in Acts chapter 1, we see "9 And when he had spoken these things, while they beheld, he was taken up; and a cloud received him out of their sight." When the apostles marveled, they were told by the angels of Yahweh that "this same Jesus, which is taken up from you into heaven, shall so come in like manner as ye have seen him go into heaven." So Clifton can certainly assert that Christ "ascended to heaven in the flesh, and will return again to us in the flesh."
In Genesis chapter 1, we read that Yahweh God created man in the flesh, and it was good. In chapter 2 we are told that a man's wife must be bone of his bones and flesh of his flesh, and that then the two could become one flesh. In Joel chapter 2, in fulfillment of promises to His people, Yahweh says concerning them that "I will pour out my spirit upon all flesh," by which those promises may be fulfilled.
All of this is in response to those who continue to hold the error that the devil is the flesh, or that the flesh is the devil. This simple-minded view of Scripture generally comes from an isolated interpretation of some of the words of Paul of Tarsus which describe the struggle that every man suffers, between the spirit and the flesh. These things are discussed by Paul in Romans chapters 5 through 8, or more concisely in Galatians chapter 5. The struggle is real, since the Adamic man has two natures, the fleshly and the spiritual. But other races do not have two natures, and only bear the fleshly, even if it is different flesh. So Christ asked His followers, as it is recorded in John chapter 6, "Have not I chosen you twelve, and one of you is a devil?" Yet they were all in the flesh, so if only one of them were a devil, and eleven of them were not devils, how could the flesh be the devil?
The truth is that the Adamic race which Yahweh created, they have the spirit by which a man may overcome the flesh. But there are people here which are corruptions, which resulted from rebellion against God, which were planted by the Devil, who do not have that spirit by which they can ever possibly overcome the flesh. They are bastards, for that reason alone they are devils, and Judas Iscariot was one of them. But they are also the princes of this world, as we see in Luke chapter 4 that a devil had taken Christ "up into an high mountain, shewed unto him all the kingdoms of the world in a moment of time. 6 And the devil said unto him, All this power will I give thee, and the glory of them: for that is delivered unto me; and to whomsoever I will I give it."
So Paul had told his Christian audience, in 2 Corinthians chapter 10: "For though we walk in the flesh, we do not war after the flesh", and in Ephesians chapter 6 "For we wrestle not against flesh and blood, but against principalities, against powers, against the rulers of the darkness of this world, against spiritual wickedness in high places." The rulers of darkness rule over us today, because Christians have forsaken that battle, and they have forsaken Christ.
But Paul is not speaking to fleshly men, but to Spiritual. In Romans chapter 7, Paul made an example of himself and said "14 For we know that the law is spiritual: but I am carnal, sold under sin." Then in Galatians chapter 5 he said "18 But if ye be led of the Spirit, ye are not under the law. 19 Now the works of the flesh are manifest, which are these; Adultery, fornication, uncleanness, lasciviousness, 20 Idolatry, witchcraft, hatred, variance, emulations, wrath, strife, seditions, heresies, 21 Envyings, murders, drunkenness, revellings, and such like: of the which I tell you before, as I have also told you in time past, that they which do such things shall not inherit the kingdom of God. 22 But the fruit of the Spirit is love, joy, peace, longsuffering, gentleness, goodness, faith, 23 Meekness, temperance: against such there is no law. 24 And they that are Christ's have crucified the flesh with the affections and lusts. 25 If we live in the Spirit, let us also walk in the Spirit. 26 Let us not be desirous of vain glory, provoking one another, envying one another." The spiritual man is the man who seeks to keep the law. The reconciliation of these passages comes with the knowledge that the law is spiritual, and it is designed to govern the flesh. But those who are guided by the spirit do not engage in the things which the law proscribes, so as long as they walk in the spirit the law need not rule over them.
For a man to achieve this is to be perfected, as Christ had said, in John chapter 14, "15 If ye love me, keep my commandments. 16 And I will pray the Father, and he shall give you another Comforter, that he may abide with you for ever; 17 Even the Spirit of truth; whom the world cannot receive, because it seeth him not, neither knoweth him: but ye know him; for he dwelleth with you, and shall be in you… 21 He that hath my commandments, and keepeth them, he it is that loveth me: and he that loveth me shall be loved of my Father, and I will love him, and will manifest myself to him… 23 … If a man love me, he will keep my words: and my Father will love him, and we will come unto him, and make our abode with him." The purpose of man in the flesh is not to sin, but to walk with God in the flesh, to accomplish His will for man. But man can only accomplish His will when he does not sin.
So the enmity of Genesis 3:15 has nothing to do with the internal struggle between spirit and flesh which every man experiences. Rather, there are supposed 'people' here on earth who are forever contrary to God and man. All of the apostles warned about them. Paul said of some of them that they "both killed the Lord Jesus, and the prophets, and have persecuted us; and they please not God, and are contrary to all men". There was a word added to that verse some time in the Middle Ages which has caused much confusion, but we have excluded it here. Jude called them "certain men crept in unawares, who were before of old ordained to this condemnation," Peter called them "natural brute beasts, made to be taken and destroyed," and also warned that "your adversary the devil, as a roaring lion, walketh about, seeking whom he may devour…." These are the real devils carrying on the enmity of Genesis 3:15. These devils are in the flesh, but the flesh itself is not the devil. Those who profess that the flesh is the devil put us at odds with ourselves, while at the same time they conceal from us the true nature of evil, and they give a pass to the enemies of our God.
With this we shall commence with Clifton Emahiser's
SPECIAL NOTICE TO ALL WHO DENY TWO SEEDLINE, #24
Unless one thoroughly understands the significant consequences of Genesis 3:15, he simply cannot comprehend the main theme of the Bible. Without this crucial passage, one has no hope in our Redemption.
This seems to be a wild claim on the surface, however if one examines the true nature of our original sin and what it is that we need to be redeemed from, only then can one properly understand our redemption. The corruption of Yahweh God's "kind after kind" creation is not a matter to be taken lightly, and it certainly did not result from a thought crime. Clifton continues:
The major tenets of our Faith depend on our understanding thereof. It is paramount [that] we fathom that Yahweh came in the flesh; dwelt among us in the flesh; was bruised in the flesh; died in the flesh; was resurrected after three days in the flesh; ascended to heaven in the flesh, and will return again to us in the flesh. Those who deny the truth of the serpent-seed of Genesis 3:15 disavow Yahshua's being bruised in the flesh. It's as simple as that. To understand His bruising, one must be able to comprehend who the "serpent's" seed are. Failure to do this is tantamount to treason. Therefore, we have many unscrupulous traitors (Judas-goats) among us today. Those teaching Israel Identity and denying the truth of Genesis 3:15 are among the most detrimental of all, for it is their unscrupulous desire to remove the element of the bruising by their fallacious position. And if Cain and his descendants are not the "seed of the serpent" of Genesis 3:15: pray-tell who might they be? It would seem that if we could find the people who took the legal responsibility for crucifying our Messiah, we would, without reservation, understand who the "seed of the serpent" were and still are. Thus, the anti-seedliners, by denying the "bruising" of Genesis 3:15, wittingly or unwittingly have taken an "antichrist" position.
As we explained earlier, Clifton's supposition is predicated on the understanding that Genesis 3:15 is a Messianic prophecy. I don't directly dispute that premise, but I believe instead that Genesis 3:15 is referring to an enmity between the collective seed of the serpent and the collective seed of the woman – which are all of her legitimate descendants. But we can also understand that the Deicide committed by the Jews, who admitted that the blood of Christ is on them and their children, that act of the crucifixion of the Christ is indeed the paramount act exemplifying this historical enmity between the races. Therefore denying that the bruising of the Christ was at the hands of His eternal enemies, one is in essence denying Christ since one insists that his bruising would be at the hands of His own people rather than at the hands of the seed of the serpent. But Yahshua Christ was bruised for our iniquities by giving Himself over to His enemies on our behalf. Continuing with Clifton:
As I have stated before, unless one understands the Two Seedline message of Genesis 3:15, one can only comprehend the significance [of] about 5% of the Scripture, if that. Let's consider the passage in Acts 8:23, for instance, which says: "For I perceive that thou art in the gall of bitterness, and in the bond of iniquity." This was shortly after the stoning and burial of Stephen due to the persecutions led by Saul, later called Paul.
Actually, Paul was only a bystander at the stoning of Stephen, who was inspired by that event to lead the further persecution of Christians. Paul initially thought that he was defending tradition, but later found out that Yahshua Christ represented the true tradition. Clifton continues:
After the followers of Yahshua became scattered, Philip went to Samaria and ran into a group of people who were into witchcraft, big-time, and possessed with demons which, by Philip's preaching, were cast out of them. But there was also in Samaria one Simon who practiced sorcery, and who was probably the one that got them into witchcraft in the first place. Then Simon himself decided to join the followers of the Nazarene — they had "Jews for Jesus" in those days too.
Simon, after observing the miracles of the apostles, [and] deciding they had some kind of power superior to his, asked to purchase their trade secrets on how they did it — they had Benny Hinns in those days also. When Peter recognized he was dealing with a Canaanite variety of "Jew", fittingly he put his finger on the problem, pointing out that this Simon was a descendant of Cain and was in the "gall of bitterness." To prove that Simon was a Canaanite-Jew, you will notice that when instructed to pray and repent, not having the Spirit breathed into Adam, he was unable to pray for himself, but requested the apostles to do it for him, (verse 24). Simon had the same "gall of bitterness" spoken of in Deuteronomy 32:32. The "grapes of gall" in that passage represent the "testes" (apple) and seed of Satan through Cain (refer to Special Notice # 23).
In the last essay in this series, Clifton had explained that where in Deuteronomy chapter 32 it reads in reference to the Canaanites "32 For their vine is of the vine of Sodom, and of the fields of Gomorrah: their grapes are grapes of gall, their clusters are bitter: 33 Their wine is the poison of dragons, and the cruel venom of asps", these are metaphorical references to the corrupt nature of the race itself. Now Clifton continues under the subtitle:
TWO SEEDLINE UNDER ATTACK AGAIN
The latest attack on Two Seedline doctrine came in an article from the publication Facts For Action, Winter, 2003, subtitled "Christian Research", P.O. Box 385, Eureka Springs, Arkansas [72632], entitled The Foundational Myth Of Judaism, written by Dan Gentry. In addition to his own name, he claims the founder of the publication was the late Gerda Koch. In the middle of page 1, he shows a color depiction of some devils with pitchforks, evidently a sneering stab to all who believe Scripture speaks of real devils and a literal Satan. Of course, if there is no Satan, there was no seduction of Eve in Genesis 3:15, and thus no "seed of the serpent", and in turn no one to bruise Messiah's "heel." Yet he claims to believe in both seeds, while [he is] strangely quiet on who the "seed of the serpent" might be. Maybe, he would answer like the late anti-seedliner Earl Jones when confronted: "Oh, we all have bad seed in our families." That is nonsensical, for we pure Israelites don't have any of Cain's genetics! (Matthew 7:16-20)
The Jews in medieval England knew much more about their Bibles than Dan Gentry, since they regularly depicted Jews as devils with horns and pitchforks. We have documented evidence of this in a medieval court case involving a Jew named "Aaron"
The folly of Earl Jones is easily demonstrable in the words of Yahshua Christ, who said that a good tree cannot produce bad fruit. Since all men sin and fall short of the glory of God, Christ could not possibly have been intimating that good people do not sin. Christ was talking about racial trees, not about the behavior of individual men. So He also said, that a bad tree cannot produce good fruit.
This Dan Gentry, like Ted Weiland, Stephen Jones and Dave Barley, was one of the Two-Seedline denying clowns that I had written from prison, in a rather civil manner, inquiring about, or perhaps even disputing, certain aspects of doctrine. Like those other clowns, Dan Gentry never responded to my letter. If I saved a copy of it in my prison papers, I pray that eventually I may be able to publish it at Christogenea. Continuing with Clifton:
One of Gentry's tricks is to quote Genesis 4:1 in an English translation to prove that Cain was Adam's son. I sent documentation to Gentry and said to him: 'When you quote Genesis 4:1 in English, you are quoting from a corrupted form of Hebrew.' To show everyone this again, I will repeat the verifying evidence which I used in Special Notice #20: The Interpreter's Bible, a twelve volume collaborative work of 36 "consulting editors", plus 124 other "contributors", makes the following observation on this verse, vol. 1, page 517: "Cain seems originally to have been the ancestor of the Kenites ... The meaning of the name is 'metalworker' or 'smith'; here, however, it is represented as a derivation of a word meaning 'acquire', 'get' – one of the popular etymologies frequent in Genesis – hence the mother's words I have gotten a man … From the Lord (KJV) is a rendering, following the LXX and Vulg., of 'eth Yahweh, which is literally, 'with Yahweh', and so unintelligible here (the help of [RSV] is not in the Hebrew). It seems probable that 'eth should be 'oth — so, 'the mark of Yahweh' – and that the words are a gloss …"
The Interpreter's One-Volume Commentary On The Bible, edited by Charles M. Laymon, makes the following comment on this passage on page 6: "... under circumstances which are obscure (vs. 1b can scarcely be translated, still less understood). His younger brother was named Abel, which suggests the Hebrew word for breath."
If Genesis 4:1 is "unintelligible" and "can scarcely be translated, still less understood", how can Gentry prove anything by quoting it? Additionally, if the words are a gloss, where is the foundation of his premise? But I would like to key-in on the last sentence of the last quotation: "His younger brother was named Abel which suggests the Hebrew word for breath." I had not quoted this last part before, but on closer examination I realized it was enormously significant. It came to me that the "breath" breathed into Adam was the Spirit of the Almighty, and that Abel's name was indicating he had that same Spirit-breath. My first intuition was that "breath" = Spirit. My second intuition was that Abel = breath of El. With Cain that was not so, for his name means to "acquire" or "get." In other words, a scavenger like all the "Jews" are yet today! Cain was a scavenger-bum from the beginning! The meanings of Cain's and Abel's names alone should establish that they were not full-blooded brothers. I also sent Gentry this evidence about Abel's name. Let's now wait to see if he answers this testimony, or if he stubbornly continues to broadcast his damnable lies. "Damnable" inasmuch as his position promotes race-mixing among our Race. If you want some mamzers (bastards) in your family-tree, continue to support him!
Talking to Clifton as I prepared for this presentation, he could not recall ever having received an answer from Dan Gentry. Perhaps Mr. Gentry is also infected with the "gall of bitterness". Returning to Clifton:
Upon realizing that the name Abel meant "breath", I continued to verify that this was the true definition in Hebrew. After checking the Strong's number, I found Abel was #1893. Checking with Gesenius' on page 214, I discovered #1891, #1892 & #1893 were all under the same general Hebrew root-word, #1891 indicating: "to breath, to exhale ..." Also it can mean to exhale vain words. #1892 says: "(1) breath, breathing, used of a gentle breeze ... More often used of the breath of the mouth ... (2) exhalation, vapor, mist, darkness ... (3) Abel ... the second son of Adam." The name of Abel falls under #1893, but also is the third definition under #1892.
Before continuing, I must note that the breath of Genesis 2:7, where Yahweh is said to have breathed into Adam the "breath of life", is Strong's # 5397, which is neshamah. Among other possible meanings this is a wind or breath, inspiration or intellect. In my opinion, in both Greek and Hebrew the word for wind or breath was used as a description of what we call the spirit because the ancients understood that while the spirit could not be seen, it nevertheless could be experienced and was known to exist. While the name Abel is from a different word, the allusion to the spirit is nevertheless valid. Clifton continues to discuss this name:
I believe the reason more people haven't discovered that Abel's name means "breath" is because Strong's only shows the meaning "to be vain ... to lead astray ... emptiness or vanity ... transitory ... unsatisfactory ... etc." Therefore, Strong only seemed to understand the secondary meaning of the word. As you can observe, with Gesenius it is an entirely different matter. Every serious student of Scripture should have a Gesenius' Hebrew-Chaldee Lexicon to the Old Testament. A lot of people have Strong's, but very few have Gesenius'. Additionally, The New Hebrew And English Lexicon by Francis Brown et al. [Brown, Driver Briggs], on the same root-word shows "breath" [with the same meaning] as does Gesenius'. What it all amounts to is that Abel had the Spirit that was breathed into Adam by Yahweh, and Cain didn't. Cain had the inherent spirit of Satan, although Eve was mother of both Cain and Abel. What this all boils down to is, the anti-seedliners should really reconsider their position, for where does it say that Cain was in the "image" of Adam, or had Adam's "Spirit"? Cain wasn't and he didn't! Also, see Strong's Greek #4151 which basically means "breath", yet everywhere else is used to denote "Spirit."
As we also described earlier in this series, neither was Cain of the seed of Eve. Being a bastard, he could not be of Eve's seed. This is how we can distinguish Eve's seed and the seed of the serpent. Eve's seed was entirely from Adam. But Cain being a bastard was of the rebellious seed of his real father, who was ostensibly a fallen angel, being identified with the fallen angels described in Revelation chapter 12. Abel, and later Seth, being sired by Adam, their seed was the same as Eve's, and therefore they were of the seed of the woman. Clifton continues:
That shows that Abel, unlike Cain, had the Spirit breathed into Adam. We are told at Galatians 4:29-30 that Isaac had the Spirit, but Ishmael didn't. That passage reads: "29 But as then he that was born after the flesh persecuted him that was born after the Spirit, even so it is now. 30 Nevertheless what saith the scripture? Cast out the bondwoman and her son: for the son of the bondwoman shall not be heir with the son of the freewoman."
Now I would interpret this a little differently. Hagar was an Adamic woman of the tribe of Mizraim, so Ishmael could not have been a bastard, even though he descended from Ham, and Abraham was not a race-mixer, or fornicator. Rather, in this case, he born "after the flesh" was born in an attempt by Sarah, who was in the humble state of being barren, to ensure that her husband had an heir of his own loins. So Ishmael was born by the designs of the flesh. But Isaac was born according to a promise and declaration from Yahweh God Himself, and was therefore born according to the Spirit of God. In Romans chapter 9, Paul interpreted the birth of Isaac after that same manner, to be according to a promise. In that manner Paul said in that chapter, " 8 That is, They which are the children of the flesh, these are not the children of God: but the children of the promise are counted for the seed." All of Abraham's children are the children of the flesh, whether they be Ishmaelites, Israelites, Midianites, or Edomites. But only the Israelites were the children of the promise, so only they are counted for the seed. Nevertheless, Clifton continues:
In like manner, Abel, being a son of Adam had the Spirit, but Cain being the son of the serpent was after the flesh. Therefore, when an Adamite dies in the flesh, his spirit continues to live, but not so with the other races or Cain's mamzer [bastard] progeny. If you are under the delusion that there will be other races including the Canaanite variety of "Jews" in the Kingdom, I have to burst your bubble.
As Yahshua Christ had said, as it is recorded in John chapter 3, "Except a man be born from above, he cannot see the kingdom of God." Only the Adamic race is born from above, and none of the other so-called races. Continuing again:
At this point I will quote two passages which Gentry claims are "Jewish" sources. First, in the Aramaic Targum (the Aramaic was one language which Messiah and his disciples knew), called pseudo-Jonathan, on Genesis 3:6 which is unique inasmuch as it identifies the angel Sammael as the "serpent": "And the woman saw Sammael, the angel of death, and she was afraid and knew that the tree was good for food, and that it was a remedy for the enlightenment of the eyes, and that the tree was to be desired to make one wise. She took of its fruit and ate and also gave (it) to her husband and he ate."
Secondly, Gentry quoted the Aramaic Targum pseudo-Jonathan, on Genesis 4:1: "And Adam knew that his wife Eve had conceived from Sammael the Angel (of death) and she became pregnant and bore Cain. And he was like those on high and not like those below. And she said: 'I have got a man from the angel of the LORD'." This rendition of Genesis 4:1 is interesting for it speaks of the "angel of death" plus "like those on high" and "like those below." This seems to accord with John 8:23 where Yahshua told the Canaanite variety of "Jews": "... Ye are from beneath; and I am from above: ye are of this world; I am not of this world." Satan was on high until his fall, when he fell like lightning, Luke 10:18. We will now evaluate Gentry's article after which we will have a grand finale.
We have given our opinions of these passages in the Targums on many occasions, showing that they do not have to be considered as canon in order to understand that they do indicate that there is a problem with Genesis 4:1. That problem is also illustrated by the Interpreters' Bible commentaries, and by Origen's Hexapla, neither of which are particularly Jewish sources.
Another source that cannot be labelled as 'Jewish' is 4 Maccabees chapter 17 where we read a plea attributed to a noble Judaean woman which says "I was a pure virgin, and went not beyond my father's house; but I took care of the built-up rib. 8 No destroyer of the desert, or ravisher of the plain, injured me; nor did the destructive, deceitful snake, make spoil of my chaste virginity; and I remained with my husband during the period of my prime." Putting this passage alongside Paul's words in 2 Corinthians chapter 11, we can see exactly what Paul of Tarsus meant to convey where he used as an allegory the account of the serpent and the spoiling of Eve and her chaste virginity.
Continuing with Clifton under the subtitle:
ASSESSMENT OF GENTRY'S ARTICLE
In Gentry's article The Foundational Myth of Judaism for Winter, 2003, it would be comical if it were not so serious. It is certainly a tragedy. He's likely deceiving many innocent and ignorant lost-sheep of the House of Israel and the House of Judah. His motto "Christian Research" is an inappropriate name for what he claims he is doing.
The first serious flaw evident in Gentry's reasoning is that he puts all the various writings found in the Talmud on an equal footing, having equal authority. He then uses this scheme to discredit everything found in those books. Evidently, Gentry is not aware of the fact that the "Torah" is the first volume in the Talmud. If that's the case, using Gentry's irrational reasoning, we would have to discard our entire Old Testament in the process because they are, in his words, "Jewish." (Gentry didn't tell you that, did he?) That kind of tactic shows the cunning of a charlatan. When are we ever going to recognize the sly method of operation (MO) of such deceivers using the old shell-game? The writings of the Talmud are simply a collection, many [which are] from wicked sources, but not all. Many are from innocent sources (like the Torah) that the "Jews" have preserved there. Gentry's flawed premise is that all [of] these sources are wicked! Once understanding Gentry's underhanded maneuvers, they can see how they can be deceived. And if you bought hook, line and sinker, Gentry's contrived conclusions, you were an Eskimo in need of a refrigerator – you were sold a bill-of-goods!
Clifton is of course correct, that the Torah and other legitimate writings are preserved in the collection of books generally referred to as the Talmud. But just because an idea is repeated in the profane writings of the Talmud does not mean it is not true, or that it actually originated in the Talmud, or in the minds of the Jews. For example, stories of men being born of gods are also frequent in pagan Greek literature, and they were preceded by similar stories dating back as far as ancient Sumer and the third millennium BC. There is even a story of a woman who was said to be fertilized simultaneously by aman and a god, and who had children with each of them in the same pregnancy, which is found in the writings of Hesiod from the 7th century BC. There is a technical term for this called heteropaternal superfecundation, and there are examples of it in contemporary history. But the existence of such extra-Biblical accounts, which predate the Talmud by many centuries, should not discredit the Biblical accounts, nor can we imagine that the Biblical accounts originated in paganism. Rather, the opposite is true. Clifton continues:
Pointedly, in assessing Gentry's newsletter, many pages (even chapters or books) could be spent discussing his perverted attack on what he calls "Jewish" and "Two Seedline", interpretational gymnastics. Gentry insists that the term "generation" at Matthew 16:4 and 3:7 should mean just that, and not "race" or "nation" simply because of, as he states, "... the fact [?] that a race or ethnic sub-group may fairly be called a generation of sly, serpentine men because of their 'tradition of the elders' ..." Yet Gentry totally ignores, or avoids, Matthew 23:29-36!
In that passage, Yahshua Christ holds accountable a race of people, beginning with Cain, for the blood of all the prophets from Abel to Zechariah – a situation which does not adequately fit Gentry's description of a generation. Clifton continues:
In Gentry's world, Greek and Hebrew words simply can't be taken literally if they would thereby conflict with his twisted theology! He would disconnect the primary meaning of the words γέννημα (that which is born or produced) found in Matthew 23:33, and γενεά (race, stock, family) from their context, which is directly related to "fathers" in 23:30 and "sons" (A.V. "children") in 23:31 where surely γέννημα is "produce" and γενεά is "race!" For "sons" are "produce" of the "fathers", and combined as a unit [they] are a "race" as we (and the Greeks) know the word! Not simply [a] "generation"!
Let us note that even when, in particular contexts, the word γενεά should be translated in English as generation, it nevertheless refers to all the members of a particular race living at one time, not all the members of all races. Continuing with Clifton:
For a moment, analyzing Gentry's position to its lowest common denominator on Genesis 3 & 4, the second flaw evident in his reasoning is his bone-headed statement that "... the concept of a 'fallen angel, Satan' migrated into the camp of Israel-Judah in the 5th century B.C." Here, Gentry not only denies some aspects of the Book of Job, and its great antiquity, and ignores or misinterprets the 12th chapter of John's Revelation along with most of Jude, but he is more seriously attempting to discredit the prophet Isaiah by denying his antiquity and inspiration of his words (which are the words of the Almighty) found at Isaiah 14:12. Even worse than that, Gentry also would have one call into question the words of our Redeemer Himself at Luke 10:18-19! In short, Gentry, in the 'philosophical' or 'religious' sense of the word, is neither learned nor a "Christian."
We would not necessarily connect Isaiah 14:12 to Satan. That is an error perpetuated by the Judaized commentaries. Where the King of Babylon, who is said to be a man in verse 16, is called "lucifer", the Latin, Greek and Hebrew titles simply mean "light bearer". Ancient kings commonly thought of themselves as the "sun on earth" and the light-bearers of their respective civilizations. As for Job, we have shown elsewhere that the book must be a product of the Judges period, which can be told from the circumstances and place-names that appear in the book itself. Nevertheless, Gentry denies Job as well as misinterpreting Revelation chapter 12 and the epistle of Jude. Clifton continues:
In Luke 10:17-19, Gentry may disconnect the ideas of "devils" (10:17), "Satan" and "fallen from heaven" ("as lightening", 10:18) and "serpents and scorpions" (10:19). Here, Gentry can't see that these are all the same connected entity! I guess Gentry (as he said himself) "wouldn't know a metaphor if it smacked him on the head"! He should take a long, hard look at Revelation 12:9; Colossians 2:18; John 8:44 and Matthew 13:36-43. Gentry wouldn't know a devil if one smacked him either. He'd probably turn the other cheek! Until Gentry realizes that there are Devil-Children-Seed and Yahweh-Children-Seed in the world and in opposition to each other (Matthew 13:36-43), he will never be able to abide in the truth!
In the passage from Luke chapter 10 we read: "17 And the seventy returned again with joy, saying, Lord, even the devils are subject unto us through thy name. 18 And he said unto them, I beheld Satan as lightning fall from heaven. 19 Behold, I give unto you power to tread on serpents and scorpions, and over all the power of the enemy: and nothing shall by any means hurt you." So ostensibly, serpents and scorpions are allegories for people who are a part of the collective enemy. There is no mention of their possible conversion, but only an expression of hope that by the power of Christ they shall be trampled.
The origin of these serpents and scorpions is, in part, revealed in Revelation chapter 12: "9 And the great dragon was cast out, that old serpent, called the Devil, and Satan, which deceiveth the whole world: he was cast out into the earth, and his angels were cast out with him." Back in Genesis chapter 3, we see "that serpent of old" represented the "tree of the knowledge of good and evil", which is this entire race of rebellious angels.
Evidently, the angels themselves sought to be worshipped as gods, as Paul alludes in Colossians chapter 2 where he warns his Christian readers: "18 Let no man beguile you of your reward in a voluntary humility and worshipping of angels, intruding into those things which he hath not seen…"
Then, in John chapter 8, Christ addresses His adversaries and denies that they have a common origin: "44 Ye are of your father the devil, and the lusts of your father ye will do. He was a murderer from the beginning, and abode not in the truth, because there is no truth in him…."
Finally, Christ explained by another way how His enemies came into existence, in Matthew chapter 13 where he explains the parable of the Wheat and the Tares: "36 Then Jesus sent the multitude away, and went into the house: and his disciples came unto him, saying, Declare unto us the parable of the tares of the field. 37 He answered and said unto them, He that soweth the good seed is the Son of man; 38 The field is the world; the good seed are the children of the kingdom; but the tares are the children of the wicked one; 39 The enemy that sowed them is the devil; the harvest is the end of the world; and the reapers are the angels. 40 As therefore the tares are gathered and burned in the fire; so shall it be in the end of this world. 41 The Son of man shall send forth his angels, and they shall gather out of his kingdom all things that offend, and them which do iniquity; 42 And shall cast them into a furnace of fire: there shall be wailing and gnashing of teeth. 43 Then shall the righteous shine forth as the sun in the kingdom of their Father. Who hath ears to hear, let him hear." This being an explanation of a parable given earlier in the chapter, it cannot be a parable by itself, and the literal meanings of the words must be accepted, otherwise it would not be an explanation at all.
Now Clifton rather pompously continues his criticism of Gentry under the subtitle:
GRAND FINALE ON GENTRY'S ARTICLE
The paragraph in Gentry's article that really shows he didn't do his homework, proving he's not the "Christian Research[er]" he claims to be, is on page 1, which reads thus: "Judaism is today the product of ancient Babylon, both culturally and spiritually. Babylon and much of Assyria had dualistic religions, that is, a belief in 'good gods' and 'bad gods', whose Herculean struggle resulted in an uneasy balance. Zoroastrianism, whose gods Ahura Mazda and Angra Mainyu typified this dichotomy, had a large impact on Judaism's formation, and explain how the concept of a 'fallen angel, Satan' migrated into the camp of Israel-Judah in the 5th century B.C."
[Clifton responds:] Notice how Gentry speaks about Satan as if he was created in the minds of the prophets in the 5th century B.C., and contrary to Gentry's assertion, Zoroastrianism was a Persian religion. Any good history book on Persia will explain that! As for Babylon, they had two major religions: (1) Marduk, under Nebuchadnezzar II, and (2) The moon-god, Sin under Nabonidus (the pseudo-"Nebuchadnezzar" of Daniel 4).
Marduk was originally the sun god of the Sumerian pantheon. Just as the Egyptian pharaohs used the symbol of the asp to signify their royalty, in inscriptions Marduk was always accompanied by a dragon. From the time of Hammurabi Marduk became the principal deity of Babylon, but was always rivaled by the moon god Enlil. For a time when Babylon was under Kassite control, the cult of Enlil prevailed. While the rivalry endured, in the early first millennium BC Marduk again became the chief cult once again, until the coming of the empire of the Persians.
While this is a digression from our topic, I cannot agree, however, that the Nebuchadnezzar of Daniel chapter 4 is Nabonidus. I am rather persuaded that the account of Daniel 4 precedes the account of Belshazzar, who was the son of Nabonidus, by at least several years. Nebuchadnezzar II had a long reign over Babylon, from 605 to 562 BC, and Daniel was a very young man at the time of the early events of his book of prophecy, as he was taken into captivity several years before the fall of Jerusalem. The prophet certainly lived until the time of Cyrus the Great, as his book indicates that he did, but by the time of Cyrus he must have been advanced in years.
As we said in our recent presentation on the Book of Odes, where in the Prayer of Azariah related to Daniel chapter 3 we see that the temple in Jerusalem still stands while Daniel and his companions were in Babylon in captivity:
Now some people may wonder at this last passage, this being related to the Book of Daniel. However, it is generally esteemed, and we accept the assertions, that the early chapters of the Book of Daniel were descriptive of a period very early in his life, and that as a young man, Daniel, along with his companions, was taken from Jerusalem to Babylon years before Jerusalem was destroyed by the Babylonians. Ostensibly, Daniel was among those who were taken hostage to Babylon with King Jehoiachin, in the account given in 2 Kings chapter 24 and only mentioned concisely in 2 Chronicles chapter 36. The destruction of the temple came eleven years later, at the end of the rule of the last king, Zedekiah. [In the podcast I had said that a thousand of the princes of Jerusalem were taken at this time, but the total number of hostages was ten thousand.]
In the apocryphal literature related to the Book of Daniel, his companions are described as young men. If Daniel were, perhaps, as young as 20 years of age when he was taken captive, he would have been only 31 when the temple in Jerusalem was destroyed in 586 BC, and only 55 when Nebuchadnezzar II died in 562 BC. At the coming of the Persians into Babylon in 539 BC, Daniel would have been around 76 years old. So we need not change the names of any of the characters mentioned in the Book of Daniel in order to understand its veracity. But Clifton did write on this period at length in a series of his Watchman's Teaching Letters, so perhaps we shall revisit the subject again soon.
In any event, Clifton's argument against Dan Gentry is certainly valid. In spite of the dualism of the surrounding nations, Satan was not an invention, or an introduction, of the 5th century BC. Stating as much, Dan Gentry denies the veracity of all the New Testament Scriptures, including the words of Christ. Satan is mentioned in the book of Job, which dates to the Judges period, and also in the 109th Psalm, attributed to David. So the concept surely existed at an early time, but was not adequately explained until the time of Christ, who came to "utter things which have been kept secret from the foundation of the world", as He tells us in Matthew chapter 13. So continuing with Clifton:
If "Judaism" is a "product of ancient Babylon", as Gentry claims, why doesn't he name which one of those two religions it is by name? Since he speaks in general terms, it is doubtful he knows anything about Babylon's religions. From this, it should be quite clear that Gentry isn't qualified to speak on this subject, for he is neither a student of the Bible nor secular history. Not only that, but the Babylonian Talmud is called "Babylonian" because it was the old "traditions of the elders" (Matthew 15:2) correlated and written down at the city of Babylon sometime after the destruction of Jerusalem in 70 A.D.
There are actually competing collections of what is called the Talmud, one called the Jerusalem Talmud and another called the Babylonian. While the Babylonian prevailed in popularity, neither of them existed until well after the time of Christ and the destruction of the temple. Back to Clifton:
As for "Zoroastrianism", Gentry rushes into that subject like a bull in a porcelain ware shop, and categorizes it as "dual theistic", as he states "good gods and bad gods." This shows that he hasn't thoroughly researched the subject, and I will quote from: Hodge, C. 1997. Systematic Theology, originally published 1872. (Vol. 3, Page 787-788), verifying opposing evidence: "In the religion of Zoroaster there is a far nearer approach to the doctrines of the Bible. As the Scriptures teach that God at first created all things good, and made man after his own image, and placed him upon probation in Eden; so Zoroaster taught that Ormuzd created all things good, and that all were sinless and happy, and fitted for immortality. And as the Bible teaches that through the seduction of Satan man fell from his original state, and became the subject of sin, misery, and death; so in the religion of the ancient Persians it is taught, that Ahriman, the personal principle of evil, co-eternal with Ormuzd the principle of good, effected the ruin of man for this world and the next. Such was the origin of evil; such was the beginning of the conflict between good and evil, of which our earth has been the theatre. Both systems teach the ultimate triumph of the good, and the redemption of man; both teach a future state, the resurrection of the body, and the renewal of the earth, or, that there are to be a new heaven and a new earth. It is certain from the teachings of the New Testament that the Hebrews did not derive these doctrines from the Persians; it is, therefore, in the highest degree probable that the Persians derived them from … [the Hebrews ? - WRF] ... the family of Shem, who were the depositaries of the revelations of God." Note: Hodge, in his article, failed to realize that the Persians, like their neighboring dispersed Israelites, were also descended of Shem (i.e. "Elam", Genesis 10:22; Isaiah 11:11; 21:2).
In spite of the fantastic claims of many alleged scholars, Zoroaster seems to have been a historical figure from as recently as the 7th century BC, a time when there was significant Israelite presence in Medea and Persia. Strong arguments can be made that the religion of Zoroaster did not come along until the Israelites of the captivities were settled in the region. So Clifton continues:
Additionally, the similarity of the religion of the Hebrews to that of Ahura Mazda, shows they both had the same angel-beings such as "Michael, Gabriel, Raphael, Uriel, Suriel" and others. [These angels also have a prominent part in the Book of Tobit, a Hebrew story set in Nineveh among Israelites of the Assyrian captivity. - WRF] Pray tell, what are we going to do with such passages as Daniel 10:13, 21; 12:1; Jude 7 & Revelation 12:7 on Michael, and Daniel 8:16; 9:12; Luke 1:19, 26 on Gabriel? It should become quite clear that Gentry is preaching, wittingly or unwittingly, an antichrist religion by denying Michael & Gabriel. Furthermore, it should be abundantly apparent that both true Hebrew and Ahura Mazda were dualistic in nature, with the forces of Yahweh struggling against the forces of evil (Genesis 3:15). I have given some of my sources on Ahura Mazda; why doesn't Gentry identify his? It would also appear that Gentry is quite confused on history, as he dubs Persian history as "pagan Babylonian!"
We may consider the Hebrew religion to be dualistic to a degree, but we should not consider a personal Satan to have supernatural powers as if he were on an equal footing with God. That sort of dualism is not found in Scripture. Rather, here on earth there is a Tree of Life, which is Christ and His race, the Adamic race which God created, and there is a Tree of the Knowledge of Good and Evil, which is the devil and the race which had rebelled and become corrupted. From that there is further dualism, in the struggle between the two seeds of Genesis 3:15. But in the end, there is only Yahweh our God, His Christ, and His people, the single Tree of Life of Revelation chapter 22.
Clifton moves towards a conclusion under the subtitle:
GENTRY'S MOTIVES
Quite dangerous are the ideologies that some unscrupulous men promote. This is evident with Gentry's opening statement on page 1 of his article, where he says: "It's ironic that those who'd have you believe mother Eve had sexual intercourse with a 'fallen angel', producing a son, Cain, who allegedly fathered the Jews (to be responsible for all sin in the world), choose a Jewish 'source' (Targum & Midrash) to supposedly prove their point. If they hate the Jews so much, why do they consistently cite them as authorities?" [Clifton responds:] Do you see what Gentry just intimated? He just pardoned the Canaanite variety of "Jews" for the Crucifixion of our Messiah, as the Roman Catholic Pope recently did when Gentry implied that the Jews were not responsible "for all the sin in the world"! Therefore, Gentry's statement does not square with Scripture!
Then, in the next paragraph Gentry says: "Truth will win out, despite self-serving attempts to explain away the origin and nature of evil in this world." [Clifton responds:] By that totally irresponsible statement, Gentry just condoned the "Jews" including their agenda to crossbreed out of existence the White Israel Race. From that statement by Gentry, it is quite evident he is aiding and abetting the "Jews" in that agenda! It would seem, if Gentry is any kind of man at all, he would reconsider his position! But don't hold your breath! Under these circumstances, are we Two Seedliners to sit idly by and say and do nothing to counter these ridiculous accusations? I've been told by some unenlightened, and perhaps well-meaning individuals, that that's what we should do! In other words, let our children mate with the other races in order to keep peace! What the hell kind of peace is that! Whether Gentry (and all of his backslapping buddies) realize it or not, by their position they are contributing to our present-day problem of miscegenation!
Then in a paragraph on pages 1 & 4, Gentry says, speaking of good and evil: "In contrast, the Israelites, prior to this, had no such cosmology, and their view of the Creator as sole sovereign and originator of good and evil (Isaiah 45:5-7; Amos 3:1-8, et al). Right cannot be manifest, save in the presence of wrong. Light cannot be manifest except by the presence of darkness. By these we see Yhvh's divine purpose in commanding both good and evil. Some may say (as they did in Rom. 3:8) why not commit evil, so that good may result? Mainly for two reasons: 1) We cannot control evil for good as can Yhvh, and 2) We cannot logically do evil, if we have truly 'been saved' (experienced spiritual renewal & repentance)." [Clifton responds: Garbage piled on top of garbage!]
Here Dan Gentry blamed Yahweh God Himself for all of the sin in the world, by taking two passages completely out of context. In Isaiah chapter 45 Yahweh says " 5 I am the LORD, and there is none else, there is no God beside me: I girded thee, though thou hast not known me: 6 That they may know from the rising of the sun, and from the west, that there is none beside me. I am the LORD, and there is none else. 7 I form the light, and create darkness: I make peace, and create evil: I the LORD do all these things. 8 Drop down, ye heavens, from above, and let the skies pour down righteousness: let the earth open, and let them bring forth salvation, and let righteousness spring up together; I the LORD have created it. 9 Woe unto him that striveth with his Maker! Let the potsherd strive with the potsherds of the earth. Shall the clay say to him that fashioneth it, What makest thou? or thy work, He hath no hands?" In that context, Yahweh credits Himself for creating evil for those who strive with Him. But there is another kind of evil, which is rebellion against Yahweh and His laws, which Yahweh does not create. Gentry fails to distinguish different types of evil. Yahweh punishes those who have it coming, and for them it is evil, but He cannot be blamed for rebellion against Himself. The same situation is described in Amos chapter 3, which speaks of the punishment of Israel. But the evil which Yahweh creates for the chastisement of His people is actually for good, while the evil that the people create by rebelling against their God is never for good. Dan Gentry is a clown for confusing these two types of evil.
Again, Clifton continues, where he carries the evil imposed by Yahweh in Isaiah chapter 45 to the judgment of Babylon at the hands of the Persians described in Isaiah chapter 46, which is also relevant:
Let's take a look at this and see how really dangerous this turkey is! Gentry is taking the same position as the early "Christian" heretics Marcion, Valentinian and other Gnostic sects (Believer's Bib. Com., p 972). Gentry's false premise is [that] he is attributing all evil to Yhwh in spite of James 1:13. Then he cites Isa. 45:7 and Amos 3:1-7 in a vain attempt to prove his point. In the process he takes the entire chapter of Isaiah 45 out of context. The true context is: Yhwh is predicting light (life) and prosperity for Persia and darkness (death) and disaster for Babylon (not evil) as in the KJV; cf. Amos 3:6. Gentry's motive here is to show there was no "enmity" in Genesis 3:15 between two opposing seedlines. By making Yhwh the author of all evil, he is intimating Yhwh Himself "bruised" the Son, and therefore was responsible for the (Crucifixion) of the Redeemer. Since Yahshua was both Father and Son in one person, this is implying [that] our Savior committed suicide.
This may be funny if the consequences of such false teachings were not so serious. To deny that Yahweh God has enemies, is to permit the people of God to accept those enemies, and that is the fault of all churches now since at least the second century after Christ, just as it was the fault of the ancient Israelites who fell short of exterminating those enemies in the conquest of Canaan. As it says in 2 John, accepting the enemies of God is to take a share of the blame for their evil works. Clifton concludes:
You may wonder when I'm going to stop taking all these false-teachers to task. The answer is: when I see school buses filled entirely with unmixed White children; when I go past playgrounds where unmixed White children are playing with White playmates; when I see graceful unmixed young White girls dating fine, polite young White boys; when I see young White unmixed ladies marrying young White unmixed gentlemen; when going to a restaurant I see unmixed White families in all the booths; when going to maternity wards and I see them all filled with pure unmixed White babies, that's when!
We are confident that one day Clifton, who is only 90 years old, shall indeed see these things. We shall all see them, and that is our Christian hope. This concludes our presentation of Clifton Emahiser's Special Notices to All Who Deny Two-Seedline. If it isn't Two-Seedline, it cannot be Christian Identity. If it is not Christian Identity, it cannot be true Christianity.