Christogenea Internet Radio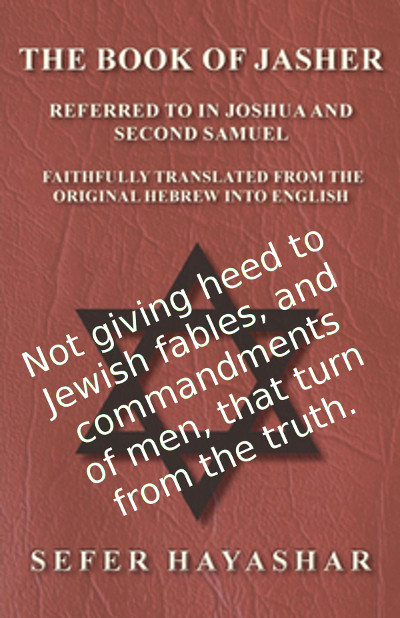 Sven Longshanks and William Finck discuss some of the historical errors and anachronisms which expose the so-called "Book of Jasher" as a fraud, along with some of its many conflicts with Scripture. Do not be deceived by another medieval Jewish ploy to distort the Scriptures.
The Franks, the Lombards and the country called Italy did not exist by those names in the time frame which Genesis chapter 10 describes.
The Romans did not hold the land of Edom subject 750 years before Rome existed.
The Punic Wars did not take place during the time of Moses.
The invasion of Britain did not occur during the time of Joshua.
Many attitudes expressed and circumstances described in the Book of Jasher are contrary to both history and to our received Scriptures, and cannot possibly be true.
The Book of Jasher reads like a Jewish super-hero cartoon, and should not be considered any differently.